Falcon girls earn school's first hoops trophy in Championship defeat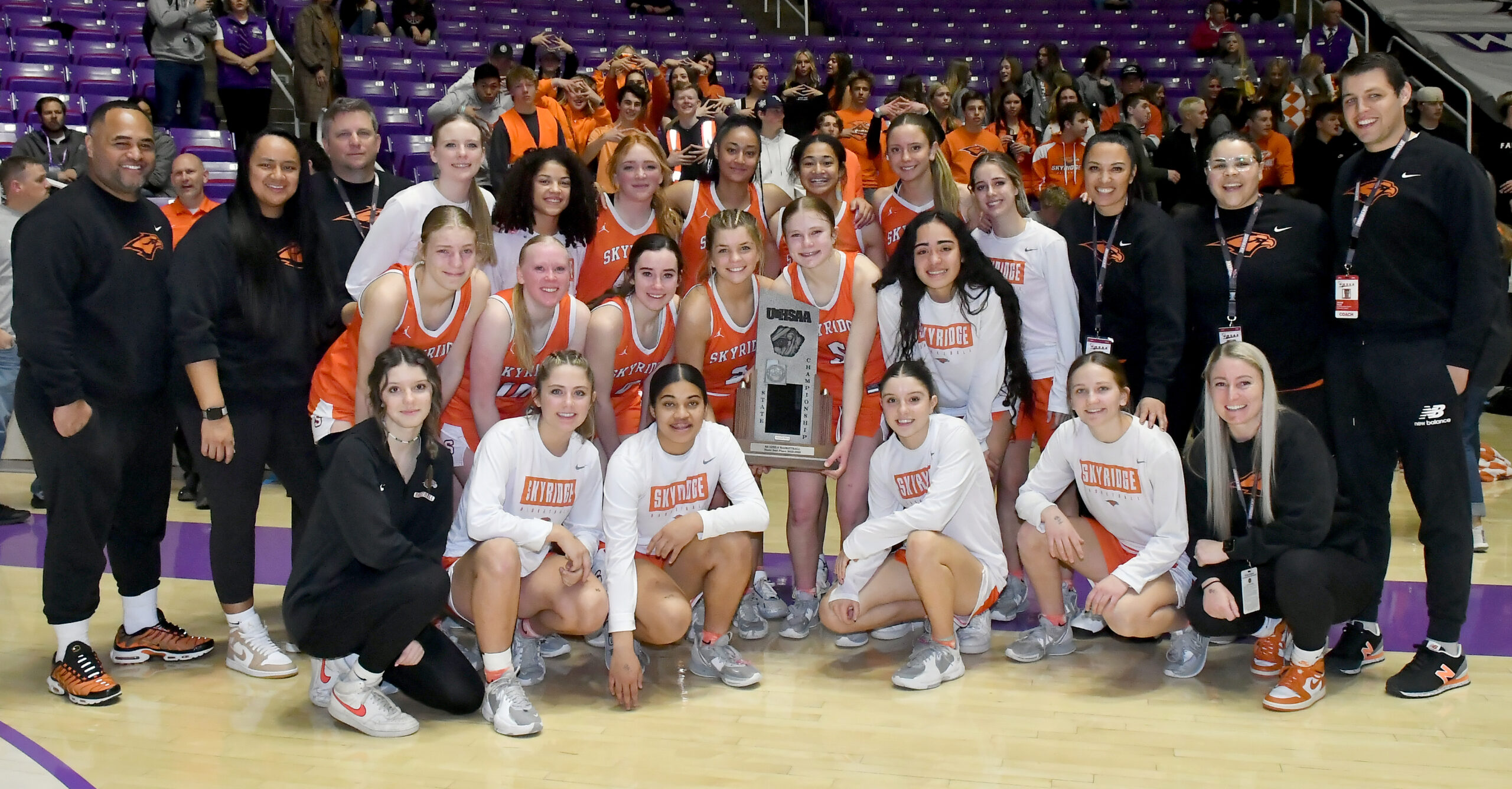 The No. 2 Skyridge girls basketball team gave the returning state champion Knights all they wanted until the final three minutes of the 6A championship contest on Saturday afternoon at Weber State University's Dee Events Center in Ogden.
It was during those closing minutes that Lone Peak showed why it has been the top-ranked girls team in Utah all season as the Knights made the plays they needed to close out a 64-49 victory and claim the gold trophy.
The Falcons dueled Lone Peak toe-to-toe for the entire first half. The score was tied six times and the lead changed hands seven times. The Knights led 16-14 at the end of the first quarter but Skyridge finished the half with a 25-22 advantage.
The battle continued after the break as the teams each netted 18 points in the third period to end it with the Falcons still holding onto the slim one-possession margin.
The difference was still just a single point as the clock passed three minutes remaining but Lone Peak mounted a 14-0 run to finish out the game, most of it at the free-throw line as Skyridge was forced to foul for possession.
The Falcons finished the season at 20-6 and took home the silver trophy as the state runner-up, the first for Skyridge in this sport.
Check out next week's issue of the Lehi Free Press for a complete roundup of the tournament action.