Falcon girls punch ticket to title game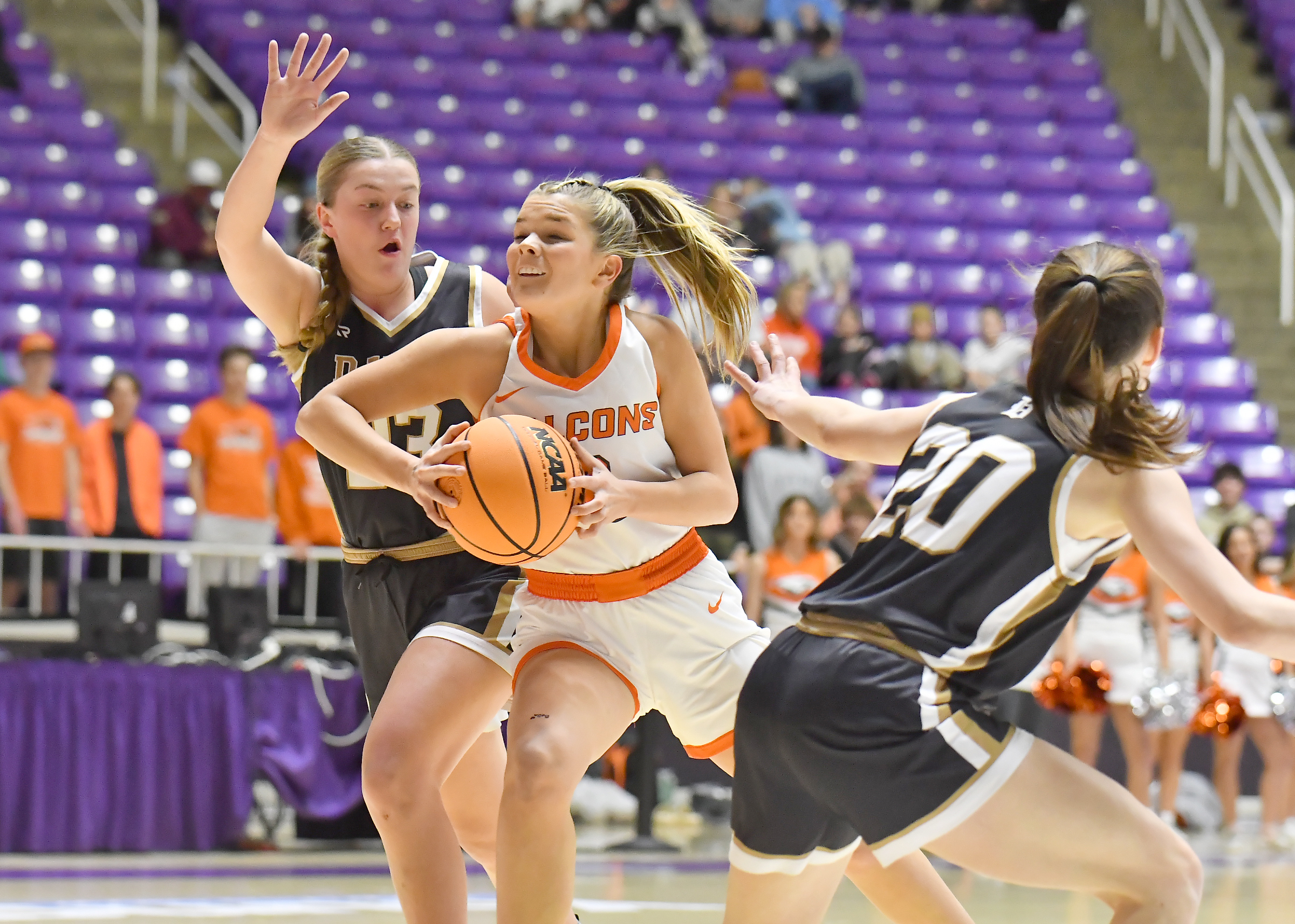 The No. 2 Skyridge girls basketball team broke open a close game in the third quarter of the semifinal contest and went on to a 49-36 victory over No. 3 Davis (20-3) at Weber State University's Dee Events Center in Ogden on Thursday evening.
The Falcons (20-5) will take on familiar Region 4 foe No. 1Lone Peak (22-3) on Saturday at 11 a.m. for the 6A championship.
The teams dueled even at 14 points apiece in the first quarter. The Darts moved out in front 18-14 early in the second, and Skyridge Coach Shaylee Nielsen told her players to switch from their normal press to a man-to-man defensive scheme.
The Falcons finished the period with a 12-4 run and took a 26-22 lead into the break. The lead was 15 points going into the fourth quarter and Skyridge just maintained from there.
The Falcons had their normal balanced offense with seven players scoring led by junior guard Cambree Blackham with 12points, four rebounds and two steals.
See the final results for Skyridge at lehifreepress.com and check out next week's issue of the Lehi Free Press for a complete roundup of the tournament action.