Regalo Theater presents Fiddler on the Roof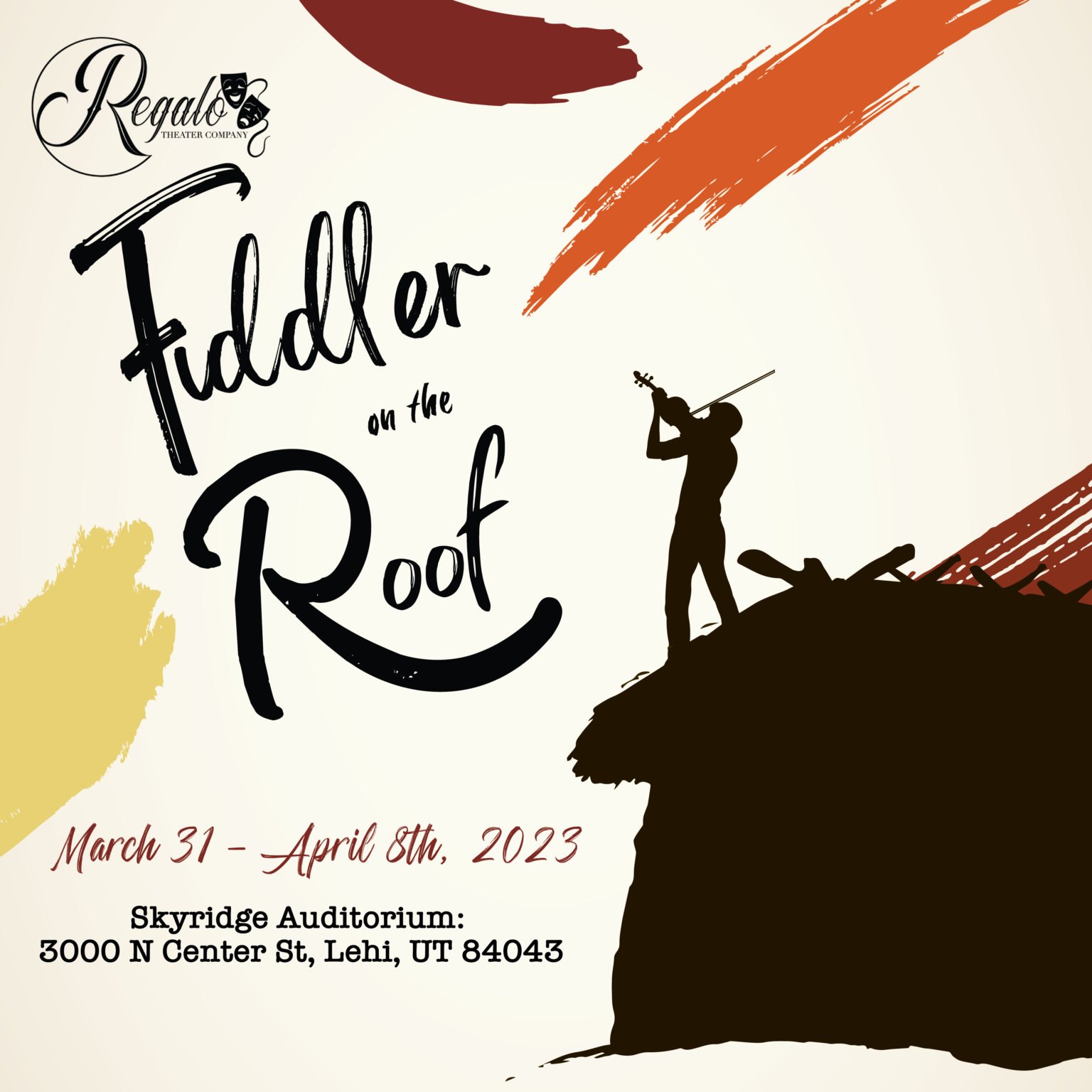 Jillian Rose | Lehi Free Press
Another exciting show is coming from Regalo Theater Company, Utah County's newest community theater. Though still in its infancy, the Regalo Theater Company is fast proving to be a staple in the community theater scene with every new show. Riding the coattails of a very successful iteration of Shrek, Regalo is now trying its hand at a classic, Fiddler on the Roof.
Kristi Thomas Frei joins Director Colleen Carrasco as music director to produce what is sure to be an exciting performance of "Fiddler." United by a common purpose, Carrasco and four other founders, Michael Carrasco, Christopher D'Argy, Crystal Pyne, and Dusty Pyne, came together to create this community theater to create a space where helping and kindness are paramount.
"We are a theater company based in Utah County founded on kindness, quality, beauty, respect, and humility. We strive to provide a positive theater environment that allows people to cultivate their talents, create lasting friendships, and achieve greater confidence in themselves," explains the website.
The founder's collective experience in theater spans several decades. This and their combined intent to give back to the community make them uniquely qualified to deliver high-calibermaterial in each show.
There are several different ways the community can support the Regalo Theater Company. Ways to contribute include performing as a cast member, or if you have an eye for set building or stage makeup, all are welcome to participate. For those of us who aren't a performer or handy with a paintbrush, the most substantial way to support is to go to the shows. Lucky for us, Fiddler on the Roof is right around the corner.
Catch Fiddler on the Roof from March 31, 2023, through April 8, 2023. Tickets are on sale on the website: RegaloTheater.com.