Utah's only Tulip Festival returns to Thanksgiving Point after record-breaking planting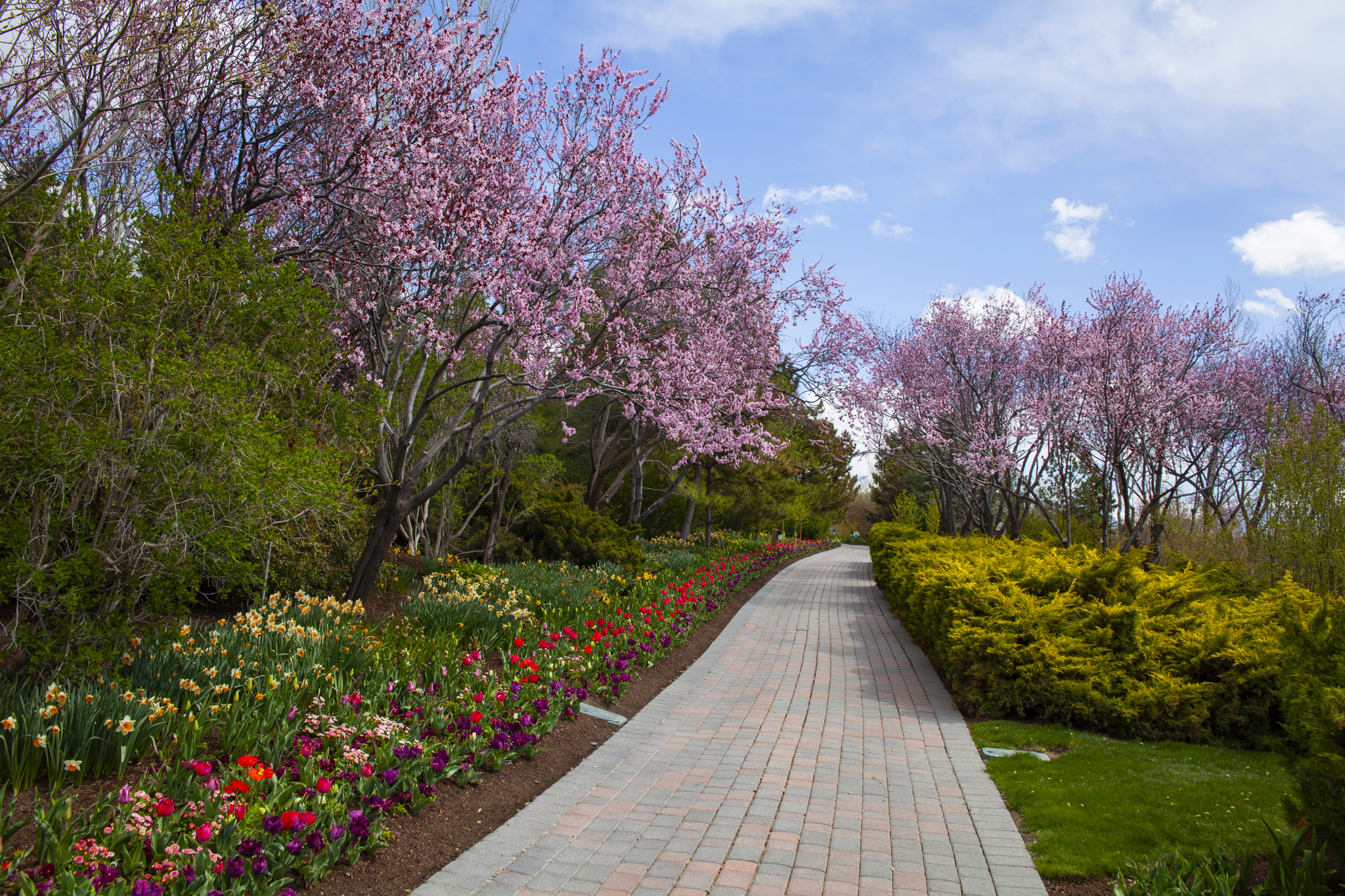 LEHI, Utah – The annual Thanksgiving Point Tulip Festival will return to the Ashton Gardens from April 7 to May 13. Over 250,000 tulips and 500,000 other spring bulbs will create an unforgettable display of color and design, blooming into the largest and most popular Tulip Festival in Utah.
The 2023 Tulip Festival will showcase the bulbs planted during Thanksgiving Point's successful Guinness World Record Attempt on October 7, 2022. Over 100 community volunteers and 40 staff joined Thanksgiving Point in the Ashton Gardens and planted 41,089 bulbs, breaking the record and more than doubling the previous record of 15,690 bulbs. These flowers were planted throughout the gardens and will bloom during this year's Tulip Festival.
The Thanksgiving Point Tulip Festival is presented by Mountain America Credit Union and is supported by NuSkin, dōTERRA, and Dancing Moose Montessori School.
In addition to the budding bulbs, the Tulip Festival will include many activities, classes, and other offerings to enhance the guest experience. For example, Brick Canvas, the yoga studio, salon, and spa on Thanksgiving Point's Water Tower Campus, will host outdoor yoga classes every Friday during the Tulip Festival. Additional art courses, like watercolor painting, flower arranging, photography, and more, allow guests to learn more about art and nature.
The Tulip Festival also features a tulip named after Thanksgiving Point. To commemorate the organization's 25th anniversary, the "Tulipa Thanksgiving Point" was unveiled in the Gardens in 2020. This highly fragrant, lily-flowering tulip is a bright sunny yellow and is registered on the International Register of Tulip Names.
Some additional offerings include:
• Tulip Festival Picnic Baskets, perfect for a romantic meal in the Gardens. It consists of a charcuterie box for two, flavored sparkling drinks, and a commemorative picnic basket for $80. 
• Wonderful World Tours, which takes a deeper dive into the flowers within the Gardens during the Tulip Festival. Two tours – Wonderful World of Spring Flowers and Wonderful World of Tulips – are $10 per person.
• Electric Golf Cart Tour, the most exclusive offering at the Tulip Festival. For $500, five people receive admission, VIP parking, a chauffeured golf cart tour led by a horticulturist, and a reservation and $75 credit to the Trellis Café. 
• Tulip Tot Playland, a festival playground included with admission. Fun activities and lawn games will be available for kids and adults.
• Tulip 5k, a 3.1-mile race through the Gardens and the tulips on April 29.
• Lyceum Philharmonic Concert, the annual climactic finale to the Tulip Festival at the Waterfall Amphitheatre on May 13 at 7:30 pm.
• Live music, vendors, food trucks, and additional activities are available during peak days (Fridays and Saturdays) of the Tulip Festival.
• Classes will be available throughout the Festival, including yoga, wreath-making, centerpiece design, watercolor painting, floral photography, and flower pressing.
• Daily concessions are placed throughout the festival, including themed food and drinks, like the Tulip Julep and Stroop waffles.
The Tulip Festival will be open in the Ashton Gardens from April 7 to May 13, 9 am to 8 pm, Monday through Saturday. The Ashton Gardens are at 3900 N. Garden Drive in Lehi, Utah.
The Tulip Festival is a time-ticketed event, and guests are encouraged to purchase their tickets in advance. Admission prices range from $17-29 and are split between peak and off-peak days. Members receive free admission on off-peak days. More ticketing information can be found at thanksgivingpoint.org/tulip-festival.