Man arrested for attempted murder at Lehi Farmers Market property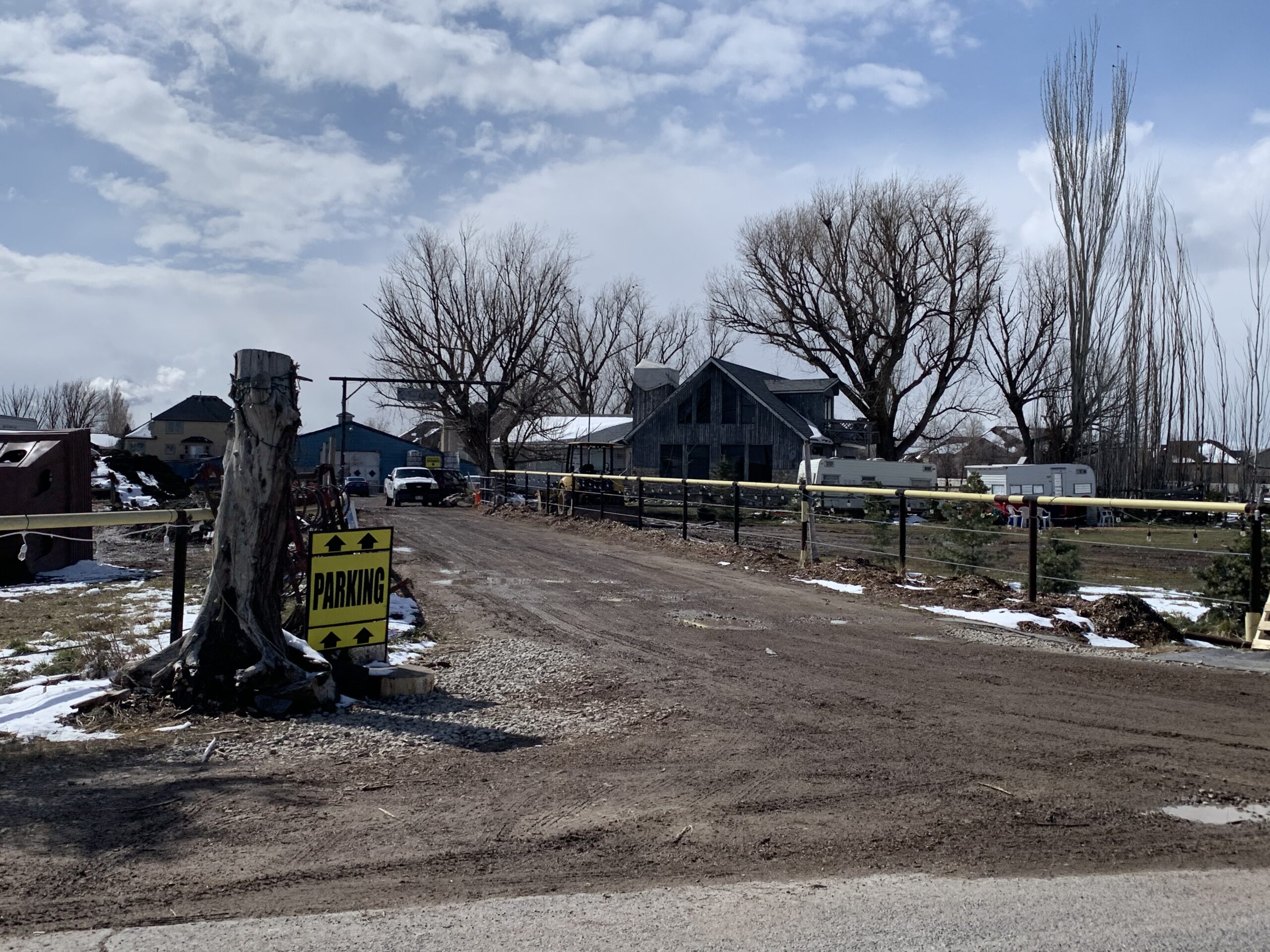 UTAH COUNTY SHERIFFS OFFICE 04/20/2023
Just after 1:30 PM this afternoon Utah County Sheriff's Deputies were dispatched to a report of a man shot in the face with a BB gun.  This occurred in an unincorporated area of Utah County near Lehi on 8000 West.  As Deputies responded they asked to have Lehi Police respond until they could get there.  The 911 caller also told dispatch the suspect, Mason Reese Wright, age 33, of Utah County, was holding a knife to the back of another woman.  When Lehi Police arrived they saw Wright standing behind a woman holding a 10 inch knife on her back.  Lehi Officers ordered Wright to drop the knife and he complied.  They then took Wright into custody.
During the investigation Deputies learned that earlier, after shooting a man and woman with the BB gun, Wright held the knife toward the woman and said, ". . . I will kill you!" He then chased her around the inside of an RV where the man and woman lived, and where Wright had also been staying for several days. The victim was able to escape from the trailer and run to another trailer, where someone there called 911. Moments later the is when Wright put the knife on the woman's back as Lehi Police arrived.
A Deputy took custody of Wright and transported him to the Utah County Jail in Spanish Fork. At the jail Wright was tested for alcohol and he had an alcohol level more than three times the legal limit for any person driving a car. The Deputy checked the Utah criminal history and found that Wright has an extensive history of alcohol, assault, and other crimes against persons. Because he is a convicted felon, he is a Category I-restricted person and cannot be in possession of any dangerous weapon.
Wright was booked into jail on the following charges:
-Attempted murder, 1st degree felony
-Aggravated assault, 2 counts, 3rd degree felony
-Possession of a dangerous weapon by a restricted person, 3rd degree felony
-Intoxication, class C misdemeanor