Lehi-born band HXLA prepares for Louder than Life music festival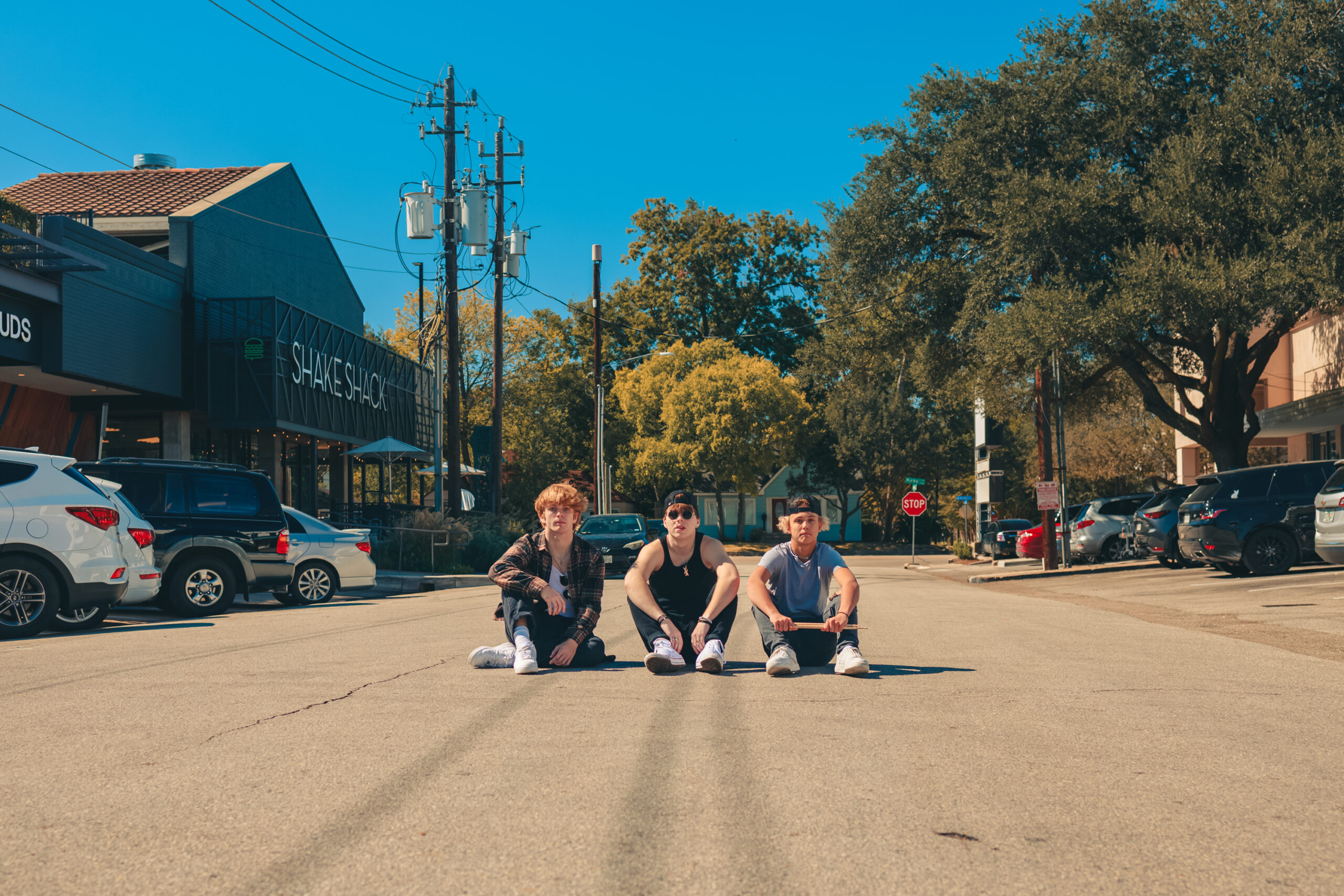 Brynn Carnesecca | Lehi Free Press
​Helaman (Hela) Owczarzak has always loved music. Just a few years ago, he played the national anthem on his guitar at Lehi High School's football games or constantly practiced the piano, drums and guitar. Oh, and he also sings.
Hela had an audio production class in his senior year at Lehi High School. For the final project, Hela's teacher, Parker Gurney, assigned the class a semester-long project–creating a podcast or an album.
While working on his project, Hela saw a fellow student jamming out, producing music. Impressed by his musical abilities, Hela reached out via Instagram. "He is a talentedproducer, especially for our age. This guy is doing L.A.-level producing at 18 years old." Through their collaboration, they created a demo, "Waste of Time." The song, currently streaming on all music platforms, started the band HXLA.
HXLA's (pronounced hex-la) unique name was born from Hela's name. With no idea how to name his newfound band, Hela swapped the "E" in his name for an "X."
With a new name and one song under Hela's belt, HXLA started to gain traction. The demo soon caught the attention of an LA producer who had supported many big-named artists, such as the Jonas Brothers, Rihanna and Ozzy Osbourne. Of hundreds of demos, "Waste of Time" was one of his favorites. The producer gave HXLA a space to create their music. Although HXLA was beginning to see more success, Hela was still the only band member. He knew that he needed to reach out and grow the band.
Through social media, Hela reached out to Izzy Eddins and Seth Huteson. Hela (Lehi-based), Izzy (Texas-based) and Seth (Texas-based) had never met in person. Their only connection was through listening to each other's music on social media. Izzy was immediately interested in joining forces with Hela. Seth was a bit wary about joining strangers.
In early 2022, Hela flew to Austin, Texas, to meet with Izzy about the band. HXLA played in the prestigious Orb Recording Studios. Orb Studios, owned by close band friend Matt Noveskey, launched HXLA into the wider music industry. "I didn't know until afterward, but Orb has hosted some huge names like Justin Bieber and Snoop Dogg," Hela said. Thegroup instantly connected as they created new music and formedtheir original sound. While at this fateful meeting, the pair held a video chat with Seth, hoping to convince him to join HXLA. This time, Seth was more open to the idea of working together.
After the two-day trip to Austin, HXLA continued recording music in Utah. As progress continued, Seth kept in contact with Hela and Izzy. Soon Seth shared that he was ready to join the band.
With Izzy as the drummer/percussionist, Seth as the vocalist/guitarist and Hela as the singer-songwriter/guitarist, "We clicked instantly," Hela said. "We had such great chemistry together." With their newfound chemistry, they polished theoriginal "Waste of Time" demo and created their new song,"Deathbed." HXLA's Texas-based management team came to Utah, and the group filmed their first music video for "Deathbed."
In early 2022 HXLA traveled to Houston, Texas, to create a press kit for the band. In between photo shoots and hangouts, they finished their first six-song EP. The EP was released on January 16, 2022, and the band was launched to a broad audience for the first time.
The band had formed connections in LA, Houston, Austin and everywhere in between. Still, HXLA was unsigned to a record label. They were still searching for a gig to help them "blow up" and get the chance they were searching for.
Early in 2023, through the help of a close band friend Jake Miller, HXLA received a monumental invitation. Jake worked with Danny Wimmer Presents (DWP) to get HXLA an invite to the musical festival Louder Than Life. "They had watched our music video and were impressed," Hela said. Louder Than Life is one of the country's largest music festivals, boasting big bands such as Foo Fighters, Weezer and Green Day. SinceHXLA is one of the few unsigned bands playing in the festival, they want to get signed by a music studio and make it big. "We had some people from Sony Entertainment reach out to our management. We hope that after the festival, we will either get signed by a label or go on tour with another group or performer," Hela shared.
To prepare for the festival, Hela will be flying to Texas late this summer to rehearse in person. "The best part of being in HXLA is finishing a song or an album. I'll have a song idea playing in my head over and over, and then suddenly, it is a real thing. It makes me think, 'Wow. This didn't exist before I made this.'" Their songs typically draw upon relationships and life experiences in general.
To support HXLA, listen to their music on all streaming platforms or follow their social media (@hxlamusic). Louder Than Life will be held in Louisville, Kentucky, from September 21-24. Tickets can be purchased at louderthanlifefestival.com