Lehi Area Community Service Coalition Changes name to "Lehi Serves," gains traction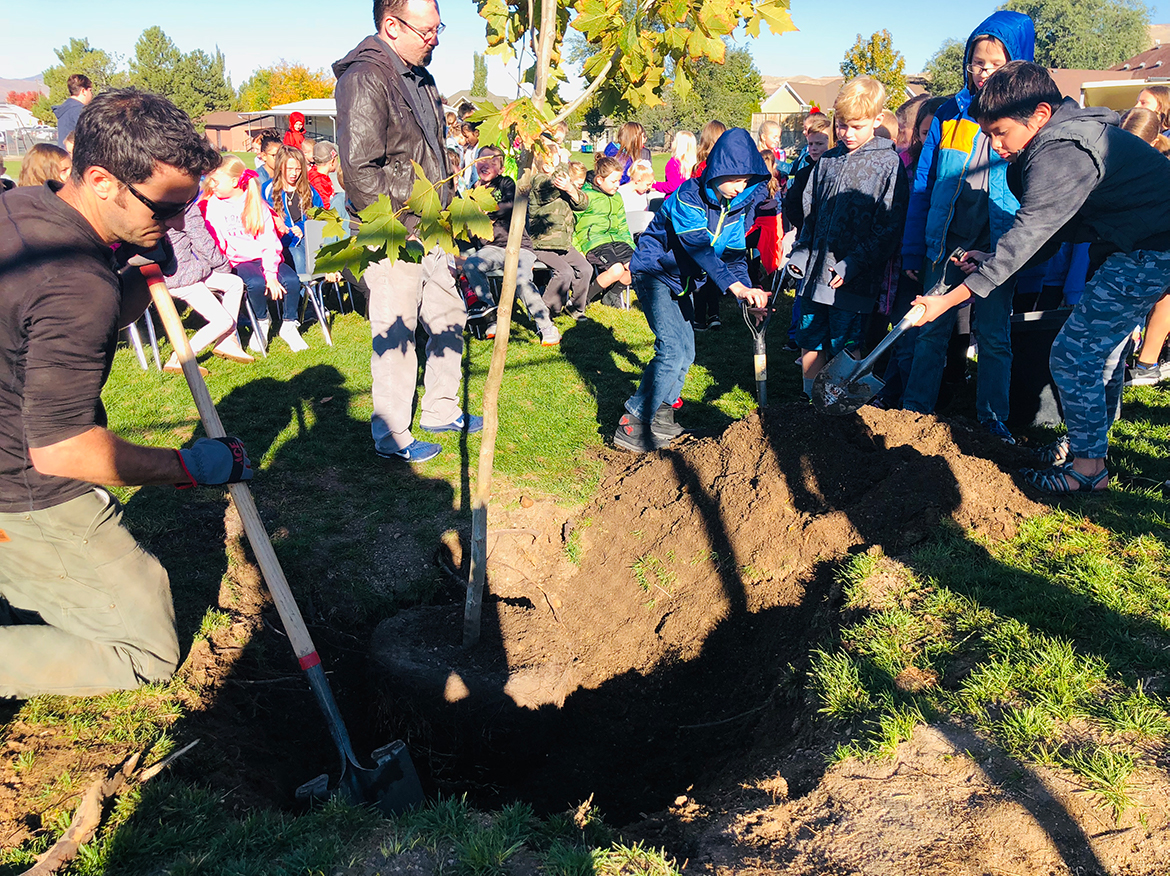 In August of 2022, a small group of community-minded Lehi residents gathered to organize a day of service. Lehi City staffers, the Lehi Free Press, JustServe representatives, faith-based organizations, corporate groups and others gathered to create a community-wide day of service. With only five weeks of preparation, all hands were "on deck" to create a memorable and meaningful event on September 10, 2022. Motivated by the memory of 9/11, all came together and served, regardless of differences.
The group was inspired by the National movement called the National Day of Service and Remembrance, formed to keep the community spirit that existed after 9/11 alive.
Last year, nearly 1000 community volunteers donated just under 16,000 service hours on a beautiful September morning. An indoor service fair was held in the Legacy Center and the Broadbent Community Room, where young and old gathered to make toys, assemble hygiene kits, write letters to military members and make quilts.
Hundreds of volunteers served outdoors in Lehi City parks, spreading mulch, pulling weeds, and beautifying Lehi's public places.
"Over 1,000 people participated, from kids to grandparents. It was amazing to see the support we got in such a short time," said Rob Craig, a JustServe leader representing the Lehi area.
Mayor Johnson echoed the sentiment of other leaders. "The coalition knocked it out of the park. It was a very successful event at all locations," said Johnson, regarding last year's event.
This year, the organization started meeting in April. They officially changed the group's name to "Lehi Serves" and are pursuing a 501c3 non-profit status so funds can be gathered to assist in the group's mission of serving Lehi in September andyear-round.
Abby Hughes, who serves as the director of indoor projects,said, "We had hundreds of volunteers at several locations. From kids to grandparents, we had projects for everyone. Seeing so much work accomplished in such a short time was fun and rewarding."
This year's event will be held on Saturday, September 9, at various locations in Lehi from 8 a.m. to Noon. Adobe has offered the use of its facility for the indoor service fair, which will increase the number of volunteers that can be accommodated. The outdoor service opportunity will be held at Family Park. More details will be provided as the date nears.