Pioneer football outlasts Vikes at their place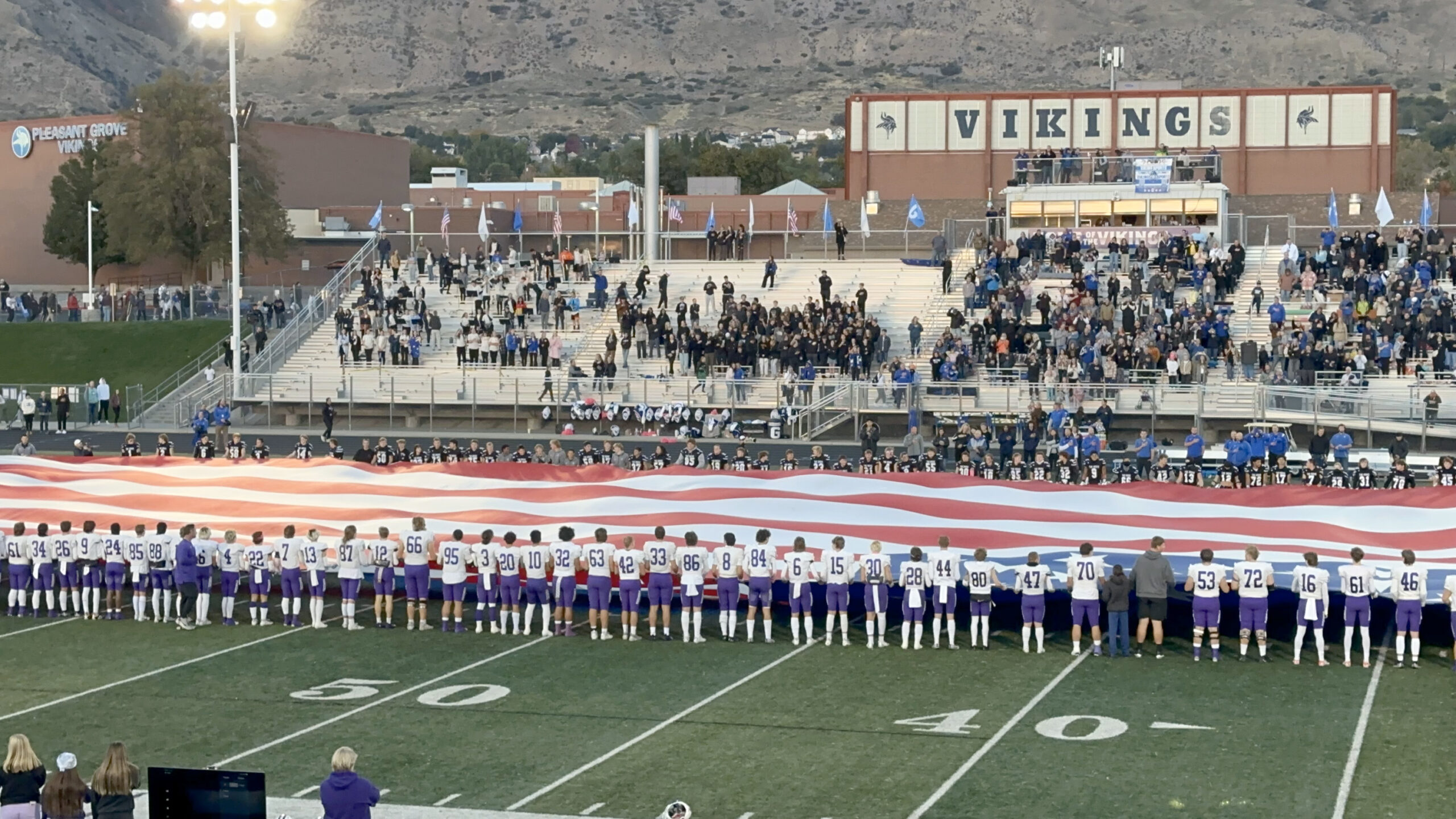 The Lehi High School football team came from behind on the road to beat Pleasant Grove 35-28 on Friday (Oct. 13) to end the regular season.
Emotions were high throughout the night with so much at stake. The Vikings were fresh off ending Skyridge's undefeated season the week before and would tie for the Region 3 championship with a win and both teams were jockeying for position in the final RPI rankings coming into playoff season.
The teams started the game feeling each other out but it was the Pioneers who struck first five minutes into the contest as junior quarterback Jett Niu connected with junior wide receiver Mays Madsen for a 29-yard score. Junior kicker Gavin Fenn's PATmade it 7-0 for the visitors.
Pleasant Grove responded with three touchdowns in the next five minutes. Before the initial period ended, Lehi began to climb back as senior wide receiver Justice Cooper took a reception 75 yards to the house to reduce the deficit to a single touchdown.
Then, a Pioneer pick gave Lehi a short field at the 21-yard line and shortly afterwards, senior running back Kolose Latu carried it in from short to knot things up at 21-all. That's the way it stood at the break.
The Pioneers got the ball to start the second half and made quick business of taking over the lead on a 27-yard Latu run with just a few minutes gone.
Four minutes later, the Vikings tied the score again. After that, the shootout turned into a defensive struggle until late in the fourth quarter, when Latu powered across for his third touchdown of the night to give Lehi the advantage once more at 35-28.
However, Pleasant Grove wasn't done quite yet. They marched quickly down the field and reached the 15-yard line with 5.4 seconds left. The Viking quarterback threw the ball into the end zone and senior defensive back Kenneth Latu came down with it to seal the win for the Pioneers.
For more details on this contest, check out the Oct. 19 issue of the Lehi Free Press.