Lehi Junior High celebrates student excellence with HERD of Fame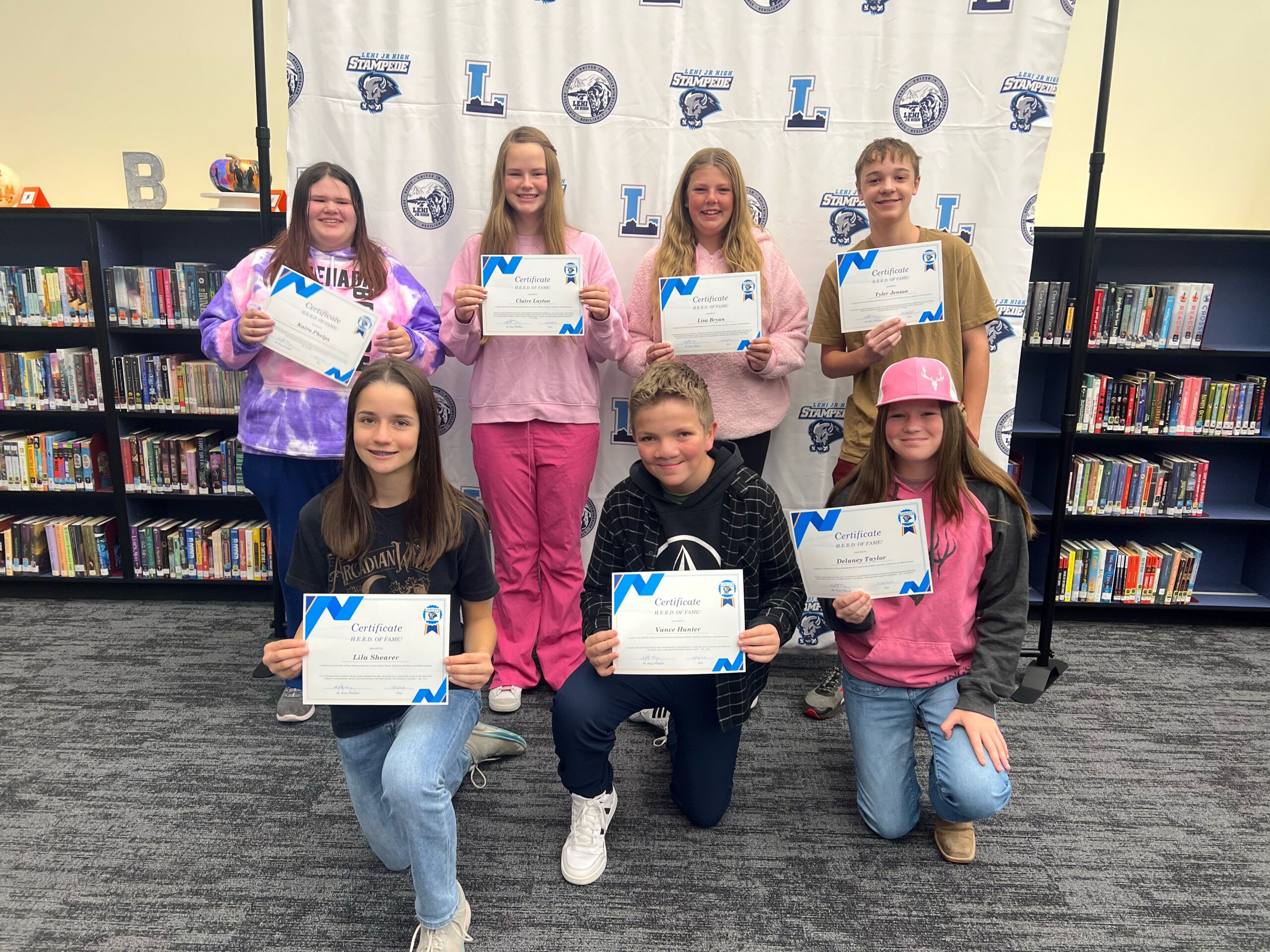 Megan Wallgren | Lehi Free Press
Honor, excellence, resilience and determination were the words used to describe eight Lehi Junior High students inducted into the school's HERD of Fame on Oct. 27. The program, their version of a hall of fame, honors student excellence as part of the Connections program at Lehi Junior High. Students were recognized at a breakfast with their parents, the principal and their nominating teachers.
"The students had a great morning eating breakfast with their teacher who nominated them and their parents. They were beaming when Mr. King read the various reasons each one was nominated," said school counselor Tiffany Quintero, who heads up the HERD of Fame.
According to Quintero, the overall goal of the HERD of Fame program is to celebrate students who have shown one of the HERD traits. HERD is an acronym for honor, excellence, resilience, and determination.
"For example, being determined to turn in all homework on time in classes, being on time to all classes and showing excellence," she said.
HERD of Fame students are nominated by one of their teachers. Each teacher has the chance to nominate only one student throughout the school year, making the HERD of Fame a high honor for a select group of students. HERD of Fame students are featured in the yearbook at the end of the year.
After their nomination, students are invited to "join the HERD" at a breakfast with their parents and the nominating teacher. At the breakfast, students receive a certificate of achievement, and a few words are said about why they were nominated. Students also receive treats from the PTA and, what Quintero says is their favorite prize, a pass to get out of class four minutes early for lunch each day during their induction month. There are eight students honored at each breakfast and five breakfasts per year.
One of this year's HERD of Fame inductees, Claire Layton, said she was "extremely flattered and excited" to be included in the first group of the year.
"I had been nominated by my Math Science teacher Mr. Shelly, and while I tend to struggle with his class he still chose me to represent him in the HERD of Fame. Being recognized for what I had done made me eager to work harder in school and on my homework, to try to do my best and give it my all," Claire said. "It also made me feel truly seen. This amazing experience really helped me realize that, even if the rewards are not immediate, hard work always pays off one way or another."
Students inducted into the HERD's first class of the year were Kairo Phelps, Claire Layton, Lisa Bryan, Tyler Jenson, Lila Shearer, Vance Hunter and Delaney Taylor.