Season Preview: Lehi girls return entire hoops roster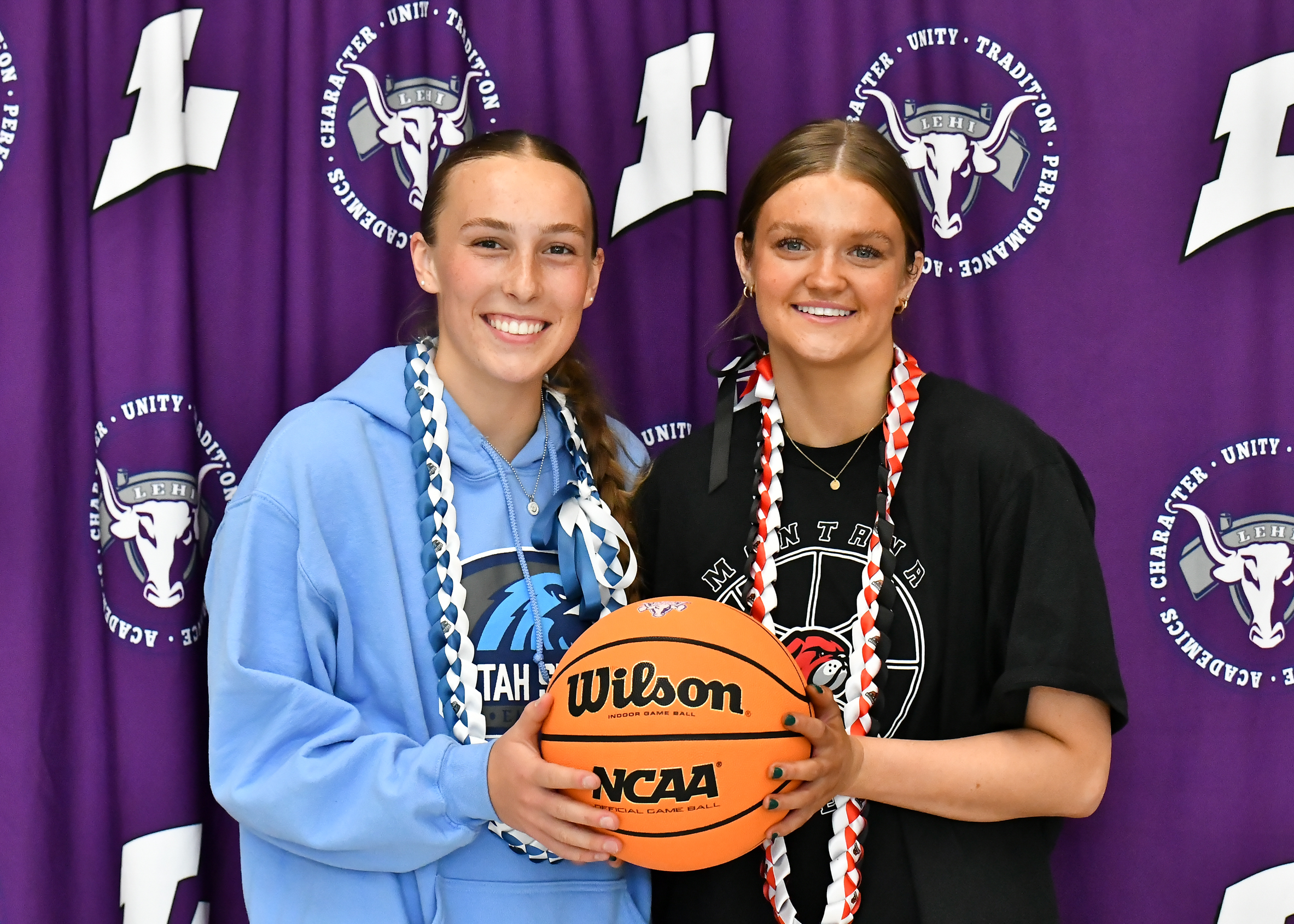 The Lehi girls basketball team will have the opportunity to take advantage of an anomaly in their roster carried over from last year: the return of the entire varsity squad as the program moves into the 6A classification.
"I'm excited for this year," said Coach Sean Seastrand. "I've never brought everyone from a rotation back before. We've got continuity and chemistry and will be able to learn some new refinements and new systems since everyone is familiar with our basics.
"We believe we are a really good 6A team and are excited to face the challenge of the 6A classification," he said. "We played lots of 6A games this off-season and the competition seems to be stiffer than in 5A generally speaking, but we are looking forward to seeing what we can do."
The Pioneers will be led by their two returning All-State senior stars, who both accepted athletic scholarship offers to continue their playing careers at the next level on Nov. 8.
Addy Scrivner, a 5-foot-8 guard, signed with Utah State University-Eastern at Price. The Eagles play in the six-team Scenic West Athletic Conference, an NJCAA Division I league. Scrivner led the team in most categories, averaging 17.0 points, 5.4 rebounds, 1.9 assists, 2.1 steals and 2.6 deflections per game.
Also a 5-8 guard, Sammi Love is headed to the University of Montana Western at Dillon, where the Bulldogs compete in theNational Association of Intercollegiate Athletics 10-team Frontier Conference. She averaged 11.0 points, 4.1 rebounds, 2.9 assists, 2.1 steals and 1.9 deflections per contest last year.
Other returning seniors include Hadlie Warren (G, 5-6), Malia Havea (P, 5-9), Kinly Faux (P, 6-0) and Kaleigh Freeman (P, 5-9). Returning underclassmen with varsity minutes include juniors McKenzie Jepson (G, 5-6) and Phoenix Sweat (G, 5-6) plus sophomore Brynlee Cook (G, 5-6).
Seastrand said newcomers who could have an impact include sophomore Madison Andrews (F, 5-10) and freshman Hayden Warren (G, 5-6).
The Pioneers will open the season Thursday (Nov. 16) at Mountain Ridge at 7 p.m. but will not play again until Nov. 30 at Herriman. The first home contest will be against Bingham on Dec. 6.
They will face three out-of-state teams before league play begins on Jan. 12: Incarnate Word (MO) on Dec. 8 and Rigby (ID) on Dec. 9 as part of the Lehi-hosted Hoopfest event, as well as Raymond from Alberta, Canada on Jan. 6.
Lehi's region opener will be American Fork at home. The girls and boys varsity teams will be playing double-headers during the league schedule, with the girls at 6 p.m. and the boys immediately following.
"Region 3 is tough," Seastrand said. "Everyone is good. Lone Peak is the returning region and state champs, and both will go through them again." The Knights graduated just three seniors off their title squad.
In the preseason coaches poll released earlier this month, Lone Peak was at the top, Skyridge came in at No. 2 and Westlake was No. 5. "There's lots of great 6A teams though, so we're going to have to be ready every game," Seastrand said.