Lehi Roller Mills Celebrates 110 Years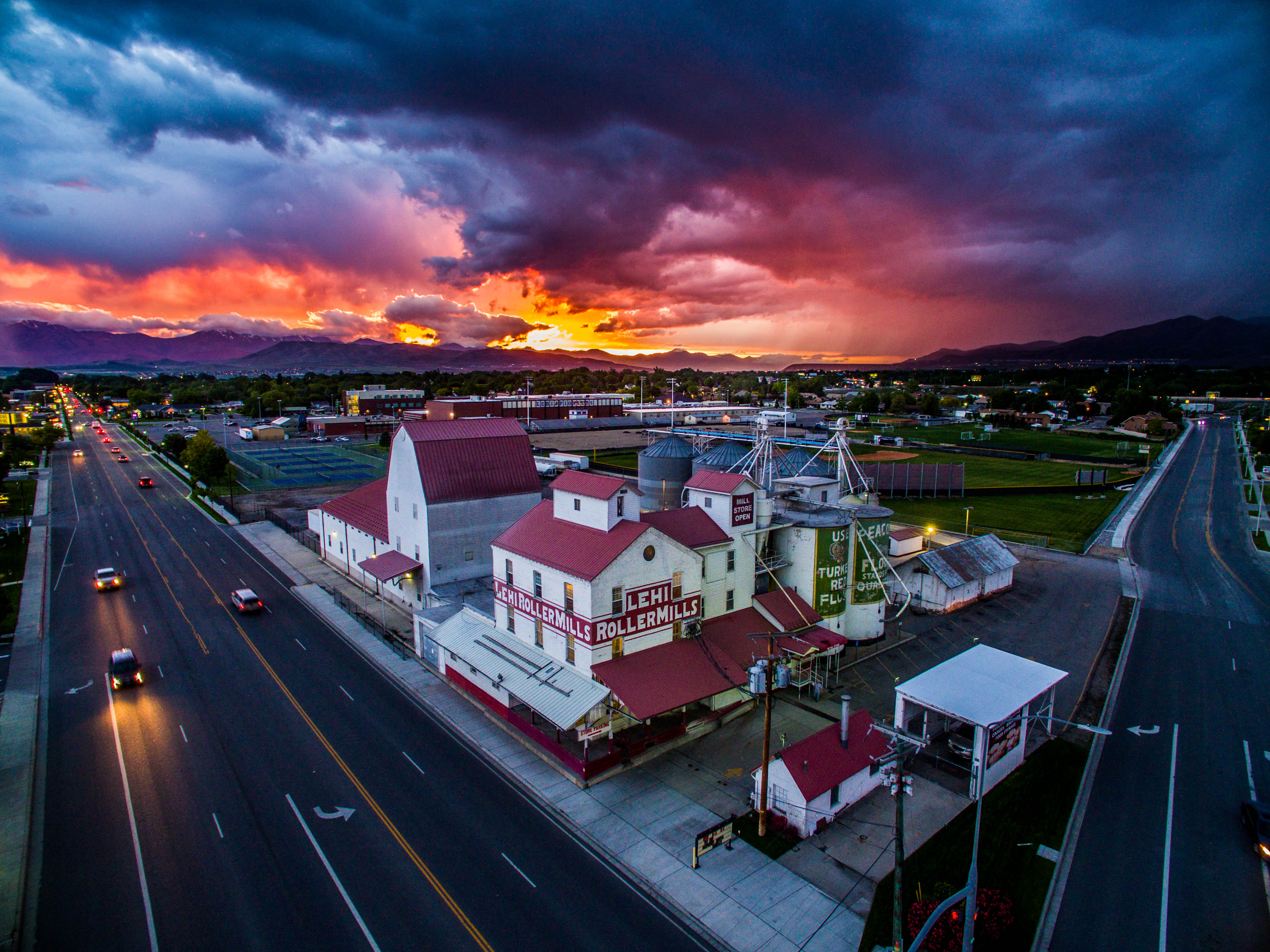 The rich heritage of Lehi Roller Mills continues as the local firm celebrates 110 years in business. The story of the mill really started over 500 years ago when the Garrett family were millers in England. In 1864, Elizabeth Garrett married George Mifflin Dallas Robinson. The Robinson family had been millers for three generations. This was a marriage made in baking heaven. The combined years of milling experience between the two families was over 1000 years. George G. Robinson, son of George Mifflin Dallas Robinson, built the Lehi Roller Mills in 1906 with one thing in mind: "To produce the best flour this side of the Mississippi."
Some observers have commented that the Robinsons have "flour in their veins." Sherm Robinson, who took over the business from his father, Sherman D., has continued to produce high quality flour for many companies and individuals. In partnership with Ken Brailsford, the Lehi mill now produces gluten-free and organic flour. The demand for this flour comes from the west coast and other areas of the country. Todd Berry, production supervisor, said, "The Roller Mills will go where a lot of mills won't go. They can specialize in certain products that many other mills won't produce." The Lehi Roller Mills even produces artisan flours for specialty bakeries including Kneaders.
The quality of the wheat is essential to processing excellent flour. Much of the wheat is grown in Cedar Valley. Jim Smith, local farmer, sells much of the wheat produced on his farm in Cedar Valley to the Roller Mills. Wheat is also grown for the mill in Monticello, Wyoming, Idaho and Nebraska.
Sherm Robinson still selects each bushel of wheat the way his father and grandfather did—by hand.
Robinson and Brailsford are in the process of modernizing the 110 year old mill. The production machinery is made specifically for them in Switzerland. The process to replace the equipment is difficult and arduous, and requires specialized tools and craftsmen. They have just replaced the wheat cleaning equipment with a process using light and technology.
The iconic mill is probably best known for its Hollywood debut in the film Footloose. The interior of the mill was where Kevin Bacon and the students of their high school staged their senior prom. The dance scene is one of the most viewed dance scenes in YouTube history. Many artists have used the Roller Mills as subject for paintings. Even the logo for Lehi City features a stylized version of the Roller Mills.
People who visit Lehi will not leave without driving past the Lehi Roller Mills. The peacock and turkey painted on the two prominent silos have been reproduced on flour sacks, aprons, and even men's boxer shorts. You can purchase the Turkey brand baking flour at Costco and at the mill. For many of Lehi's bread makers, the only flour they will use is Lehi Roller Mills' Turkey brand baking flour. As a community, we are grateful for the efforts of the Robinson family to preserve this historic landmark and continue to produce the best flour and mixes to be had anywhere!