School District Home Purchase near LHS Paves Way for Thru Street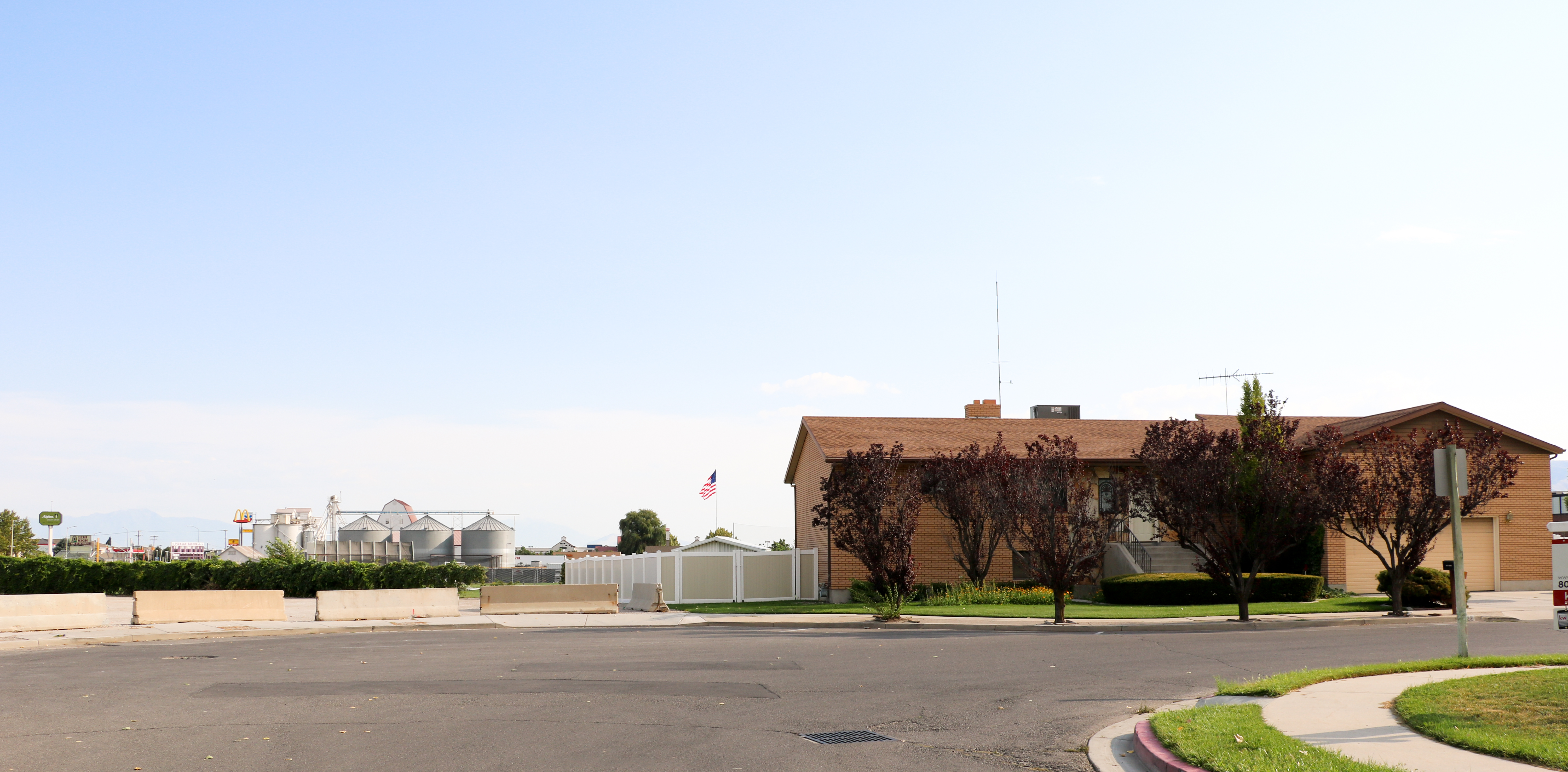 At the board meeting for the Alpine School District held on Tuesday, August 16, plans were approved for the purchase of the home of Scott Holbrook at 722 East 300 North in Lehi. The house sits at the northeast corner of Lehi High School. The purchase is the next big step in the school district's plan to turn 300 N into a thru street, along with parking and green space.
Two lots adjacent to the home were purchased previously by the school district and turned into parking space for high school students. Rob Smith, Assistant Superintendent for ASD, said the purchase is part of the master plan for the rebuild of Lehi High School.
Parking at the high school has been congested for many years, spilling out into neighborhood streets and creating problems for residents. After years of bringing the issue to the city council, an ordinance was passed earlier this month which prohibits students from parking on neighborhood streets and provides residents with parking passes for their guests.
However, the opening of Skyridge High School has been the real key to the alleviation of parking congestion. During the first week of school, the difference in the parking situation was easily noticeable. "We feel like we have our neighborhood back," said resident Brent Pulley.
But neighbors know that it's just a matter of time before enrollment at LHS climbs back up, and parking could become an issue again.
While the school district plans to create a thru street as part of the design, residents of the area are very concerned about what this would do to their neighborhood, which is built around a U-shaped road. "The city said it'll alleviate traffic," said Pulley, "but routing from Main through a residential area?" He called it a "misjudgment in safety."
Smith said the district contracted a traffic study to look at the traffic and parking situation around the school. "The traffic study says that's what's needed," he said. While the city has been given copies of the traffic study, it hasn't formally considered the plan yet. But residents expect it will be approved eventually.
Resident Lloyd Jacobsen said that some in the neighborhood have suggested that if a thru street is approved, it may be wise to make it a one-way street to minimize the safety hazard.
Smith gave an estimate of about three and a half years to completion of the design, with the space being used for parking in the short term.