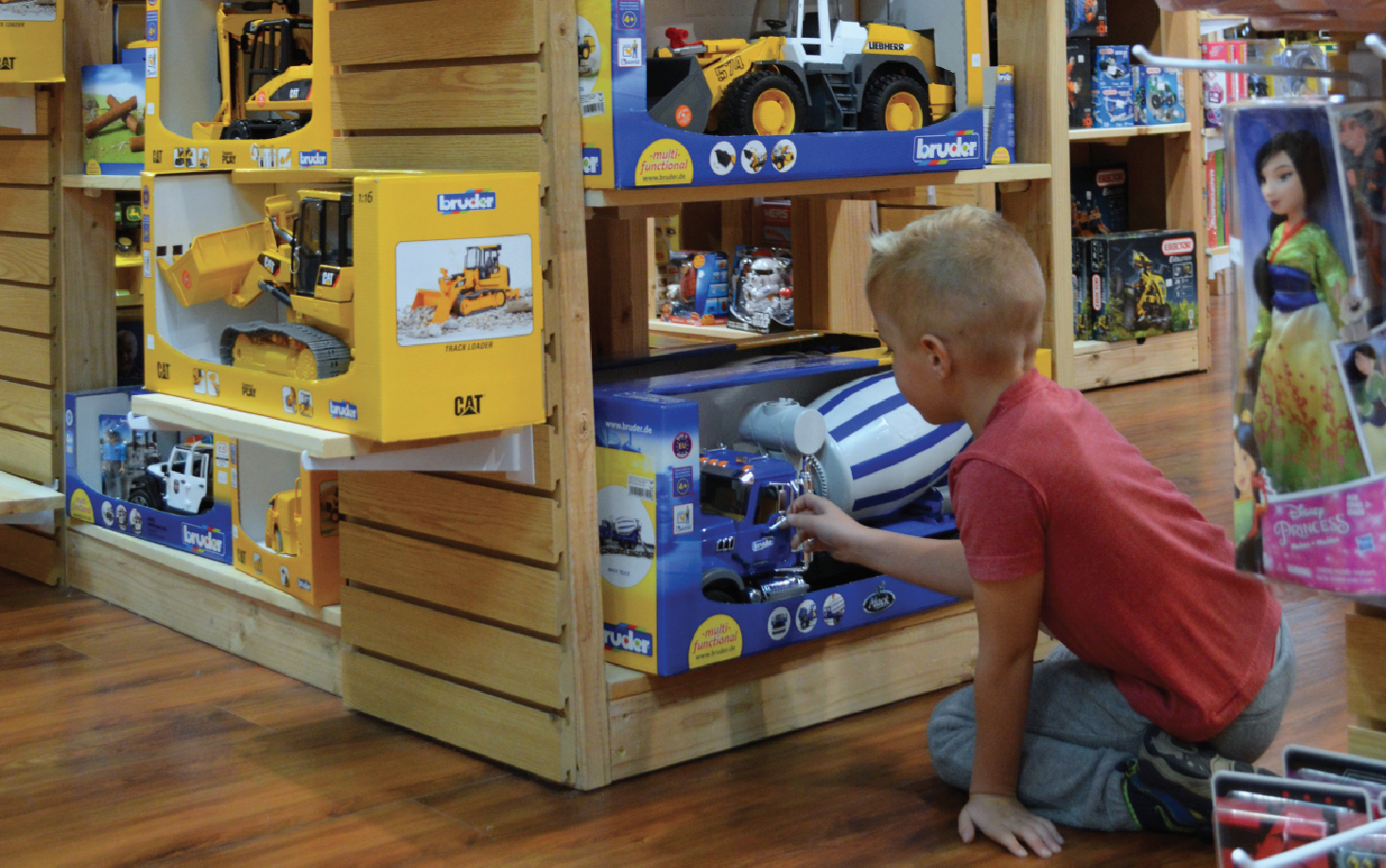 A childhood love of Legos led Wes Gardner to open his first toy store in Jackson Hole, Wyoming in 2010. Teton Toys has been wildly successful in the destination town, but Gardner didn't want to get too comfortable, so he started looking for the best location for a second store. Lucky for Lehi, Gardner's research led him to our family-oriented town.
Teton Toys, 1438 E Main St, is the kind of store that brings out the kid in adults and sparks imagination in children. There are nostalgic toys like Etch-a-Sketch and Mr. and Mrs. Potato Head, as well as the newest Lego sets, like Star Wars Rogue One. The staff at Teton Toys prides themselves on being knowledgeable and passionate about toys. Wes Gardner is constantly researching the latest trends in toys and games. If a customer is searching for a particular toy, Teton Toys will find it. It's that personal touch that sets them apart from big box stores.
"We've been conditioned to go to big box stores because it's easier, but we want your experience and the atmosphere at Teton Toys to be so good that it will be worth it to come here," says Harley Marshall, manager of the Lehi Teton Toys. Marshall's favorite toys are Nerf guns. Last year he bought a Nerf gun for each of his siblings so they could have "mini wars." Another favorite of Marshall's is any of the games produced by Think Fun, such as card and board games that "stretch and sharpen the mind." The emphasis at Teton Toys is definitely igniting the imagination, no matter the age of the customer.
Beginning Monday, November 21, everything at Teton Toys is 10% off until Sunday, November 27. On Black Friday, everything is 15% off. It's the perfect time to go in and experience a toy store and maybe find something you didn't even know you were looking for. Make sure to follow Teton Toys on Instagram @lehitetontoys to get great gift ideas and to find out what new toys are in.