Rock Steady Boxing Offers Hope for Those with Parkinson's Disease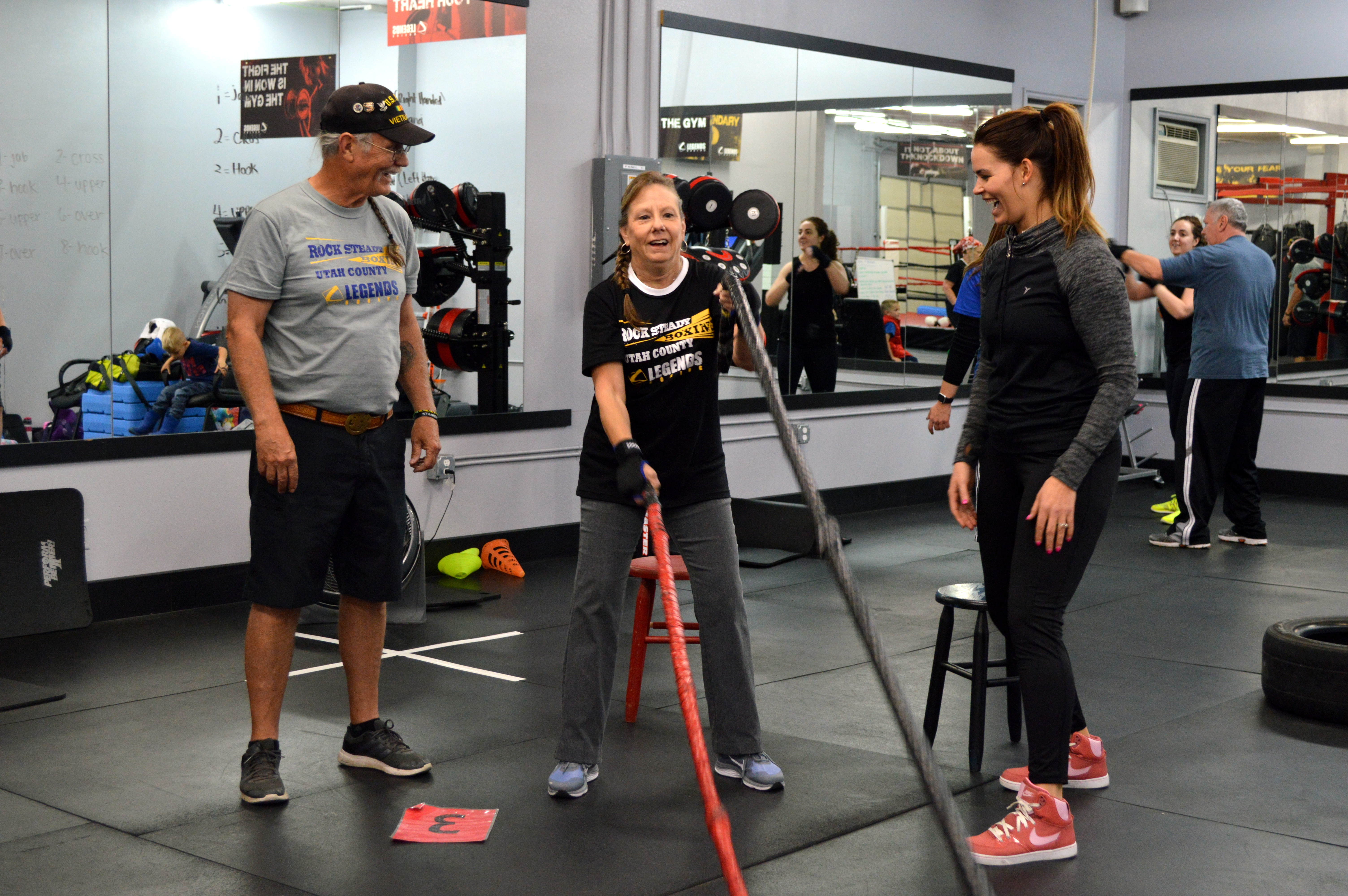 Men and women diagnosed with Parkinson's disease, a progressive disorder of the nervous system that affects movement, are not offered much hope. There are medications they can take, but there is no cure and the symptoms will only get worse. Ten years ago, Scott C. Newman started a boxing program called Rock Steady Boxing. Newman was diagnosed with Parkinson's at the age of 40. He began boxing training two years later and noticed a dramatic improvement in his physical health and the quality of his life. Newman decided to start Rock Steady to bring this remarkable workout to others living with Parkinson's disease.
Legends Boxing, 80 North 850 East in Lehi, is the only boxing gym in Utah with a Rock Steady program. Sherri Bickley, a certified coach at Legends Boxing, and volunteers guide the enthusiastic class through a focused, intense, "absolutely non-contact" boxing workout. The members of the class all live with Parkinson's disease, their symptoms ranging from mild to moderate. The program is designed to attack the symptoms of Parkinson's; tremors, poor balance, loss of vocalization abilities, and muscle rigidity.
Sheila Powell of Lehi started coming to Rock Steady classes three months ago when she was walking with a cane and couldn't stand up straight. Now Powell doesn't need a cane and she can even jump. Boxing training is not a cure for Parkinson's, but Powell has seen improvements and she feels younger and more alive. "When I'm boxing I don't feel like I have Parkinson's," she says.
Besides the physical movements in the Rock Steady workout, the coach's instructions force the members of the class to have intense mental focus. Sometimes the instructions have to be repeated and demonstrated. Each class member has a "cornerman," someone to encourage them and keep them steady.
Dean Pettersson of Mapleton brought his daughter to be his cornerman to his first Rock Steady workout on Monday, November 14. Pettersson was diagnosed with Parkinson's disease a year ago. He had retired as Chief of Police in Mapleton and stayed in the shadows with his diagnosis. Pettersson's therapist suggested he try the Rock Steady boxing class. "It gives people hope. Before now I was only told life would get worse."
The Rock Steady class at Legends Boxing started very small, but their numbers are growing steadily. The class members with Parkinson's disease may be throwing punches, but they're doing it with smiles on their faces, and hope once again in their hearts.