Ethan Tuckett Leads Basketball Team in Holiday Tournament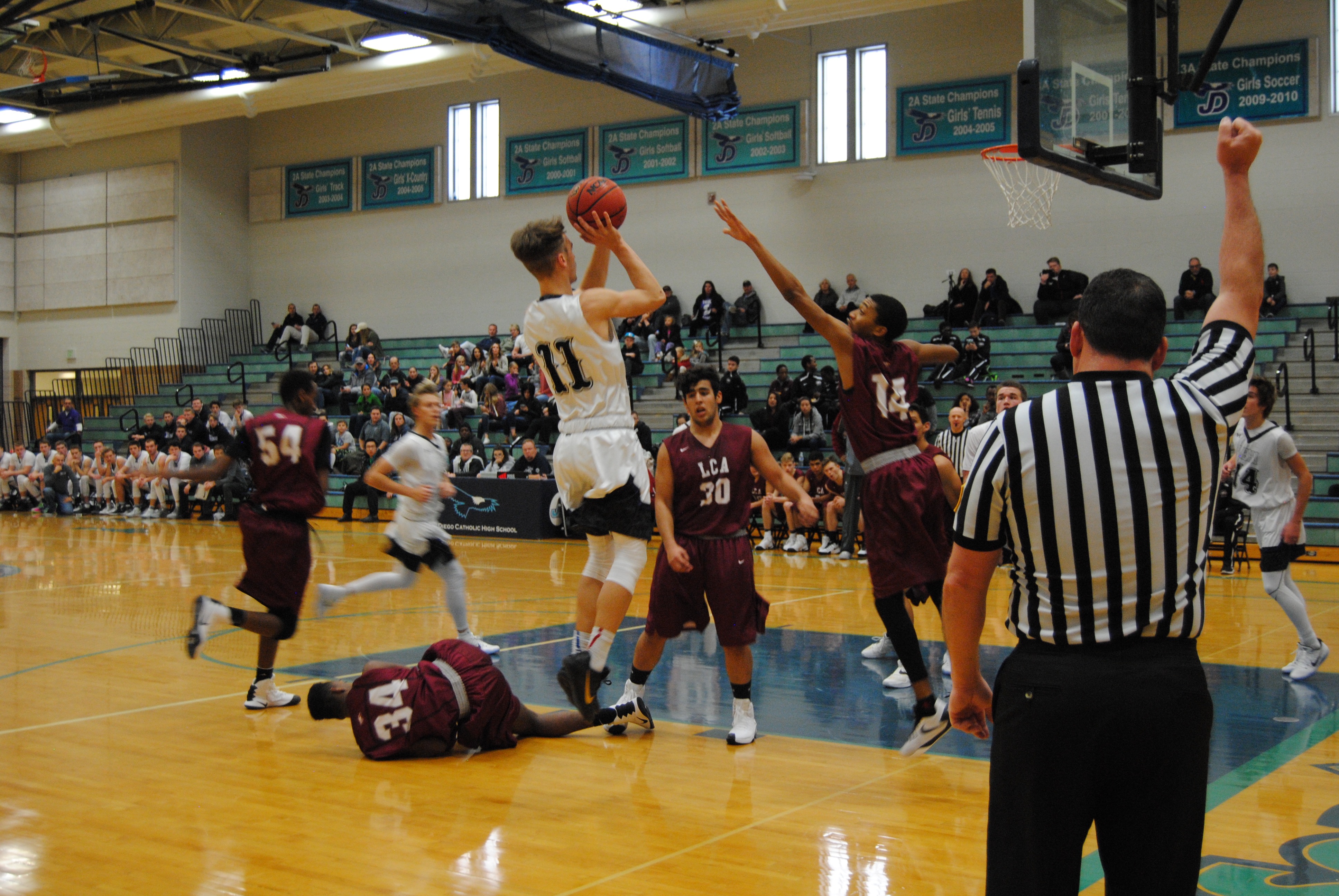 Their first match up of the tournament was against Juan Diego Catholic High School. Lehi lost to the Soaring Eagles 68-61 in a close battle. Senior Ethan Tuckett scored 20 points with junior Jake Thacker adding 18 points.
Next the Pioneers faced the Syracuse Titans. Lehi was defeated 56-69. In the loss to Syracuse, three Lehi players scored in double figures. Ethan Tuckett had 17 points, Dallin Holker scored 16 points, and Jaxon Treu contributed 12 points.
Lehi won their final game against Layton Christian Academy with a 55-47 score. The Pioneers came out with much more energy throughout the game to obtain the win. Kyler Welsh provided an emphatic, breakaway dunk to cap off an 11-point halftime lead. Ethan Tuckett again lead the team scoring 16 points in the victory.
Tuckett has been a dominate force for the Pioneers throughout the season, scoring an average of 15 points per game while shooting 50 percent from the field.
The Pioneers next game will be against rival Westlake High School. Come support the team at their region home opener on Friday, January 6, at Lehi High School.