Pioneer Basketball Team Attends Las Vegas Tournament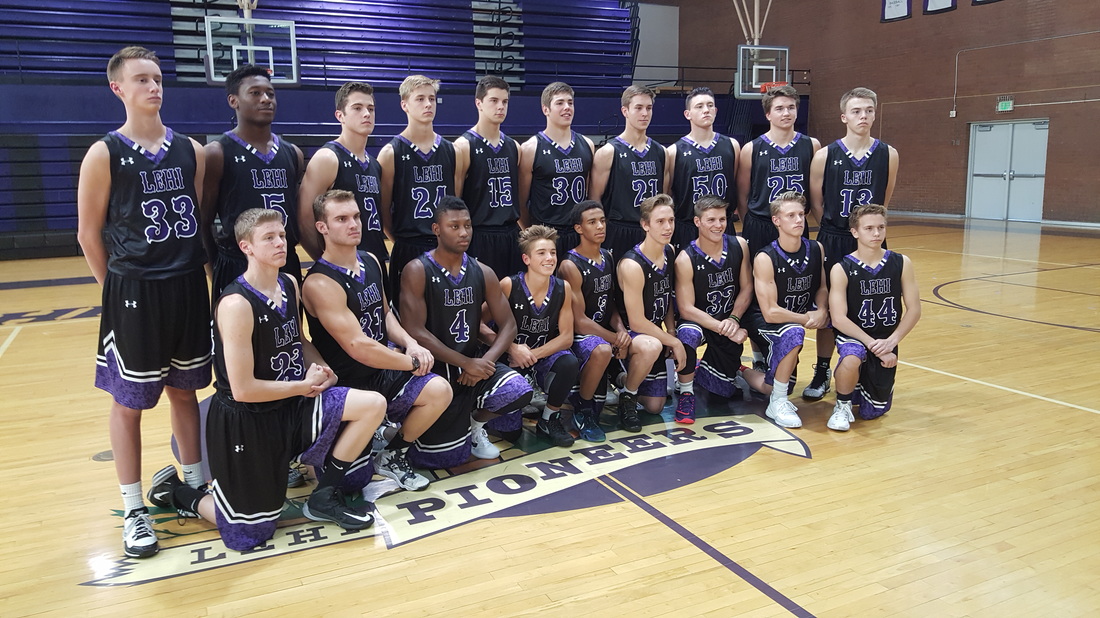 The Lehi High School Boys' Basketball Team attended the 5th annual Jerry Tarkanian Classic Basketball Tournament in Las Vegas December 15-20. This year's tournament featured 80 high school boy's squads and 27 prep programs from all over the United States and several countries.  Lehi's Varsity team played four games and finished the tournament with 2 wins and 2 losses.
In their first game of the event, the Pioneers defeated the Western Warriors from Las Vegas 53-43. Senior Jaxon Treu lead the team with 23 points. The Maranatha Minutemen of Pasadena, CA, defeated the Pioneers 58-50.  Lehi junior Dallin Holker lead the Pioneers with 20 points and Ethan Tuckett contributed four 3-pointers. The Pioneers were up by 11-points at half time against Coral Academy of Science Las Vegas from Henderson, NV. The CASLV Falcons outscored Lehi in the second half and went on to defeat the Pioneers 73-71. Lehi finished the last game of the tournament strong with a win over the Seaton Catholic Sentinels from Chandler, AZ. The Pioneers defeated the Sentinels 68-66 in overtime. Tuckett led the team with 20 points in the overtime victory.
The Pioneer JV team played two games in Las Vegas. Lehi won 60-51 against the Desert Pines Jaguars from Las Vegas. Sophomore Kevin Winsor scored 19 points and junior Jake Thacker contributed 18 points in the victory. The JV team also defeated the Australian National Team 73-28 with Brennan Hoaldridge leading all scoring with 18 points and Kyler Welsh delivering 11 points including an impressive slam dunk.
The team will compete in the Eagle Holiday Shootout at Juan Diego High School on December 29 – 31.