Utah County's new hot spot: Tibble Fork Reservoir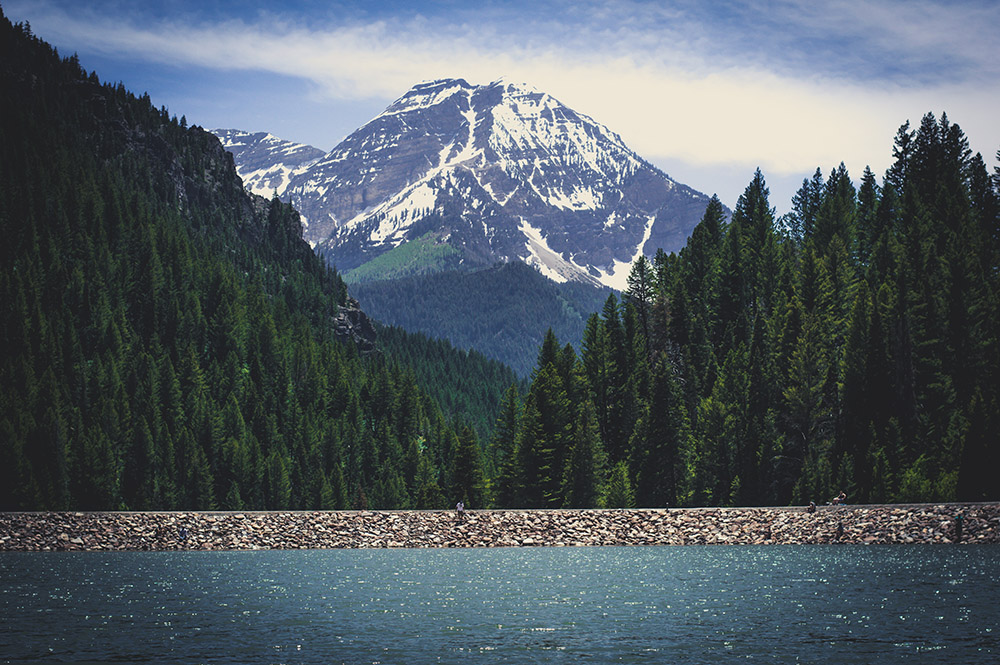 Construction on a new and improved Tibble Fork Reservoir (located in American Fork Canyon) started back in November of 2015. The reservoir was closed to the public June 16th of 2016. After nearly a year of construction, the reservoir was re-opened Friday, June 2 and residents have flocked to the site.
What was once a run-down safety hazard and eyesore is now a beautiful location to kayak, paddle board, swim, and play. It didn't take long for patrons to catch wind of the hot-spot and now the reservoir is teeming with people. The $7.2 million project included raising the dam crest an extra 15 feet while adding nearly double the amount of water to the reservoir and getting up to code on all safety regulations.
A dock has been placed in the middle of the reservoir with a small craft corridor, making it easy to place kayaks and paddle boards out into the water. A sandy beach-like area wraps around the front of the reservoir making it a terrific location to bring your kids and play around in the sand and water. While rivers are still closed of due to high waters, the reservoir is a perfect alternative for recreational activities.