Local organization to honor original pioneers of Lehi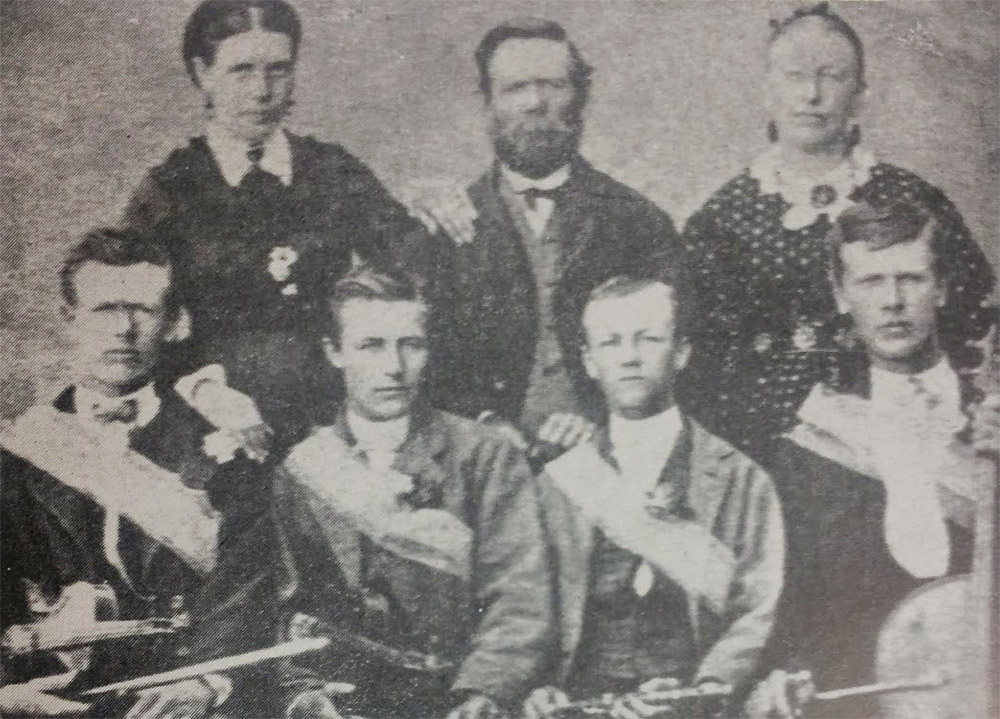 The Lehi Chapter of the Sons of the Utah Pioneers will have a historical marker dedication ceremony on Saturday, July 15 at 11 a.m. at the pavilion at 481 East 300 North in Lehi. The ceremony will honor four pioneers of Lehi — James, George, Hyrum and Joseph Kirkham. The ceremony will include musical numbers and speeches by John Rockwell and Mel Kirkham.
Early settlers of Lehi, the Kirkham brothers formed a band that became famous throughout Utah in the later half of the 1800's. They gave concerts from St. George to Logan, often performing two or three times a week. They frequently performed at the Lehi Music Hall and Lehi Opera House.
They were also members of the Lehi Brass Band. The brothers are respected for more than their musical talents. James was a veteran of the Black Hawk Indian Wars and helped build the transcontinental railroad. George did finish carpentry in the St. George and Salt Lake Temples, as well as being a member of the Mormon Tabernacle Choir. Joseph was a stonemason, and did work on the St. George Temple.
He was also the first director of the Lehi Silver Band. Hyrum was an expert in farm irrigation. Historical markers have been placed at the Lehi homes of the brothers. Hyrum's home is located at 358 West 200 North. George's home is at 393 East 500 North. James' home is at 664 North 100 East, Joseph's home is at 208 East 200 South.