Restaurant Review: Blaze Pizza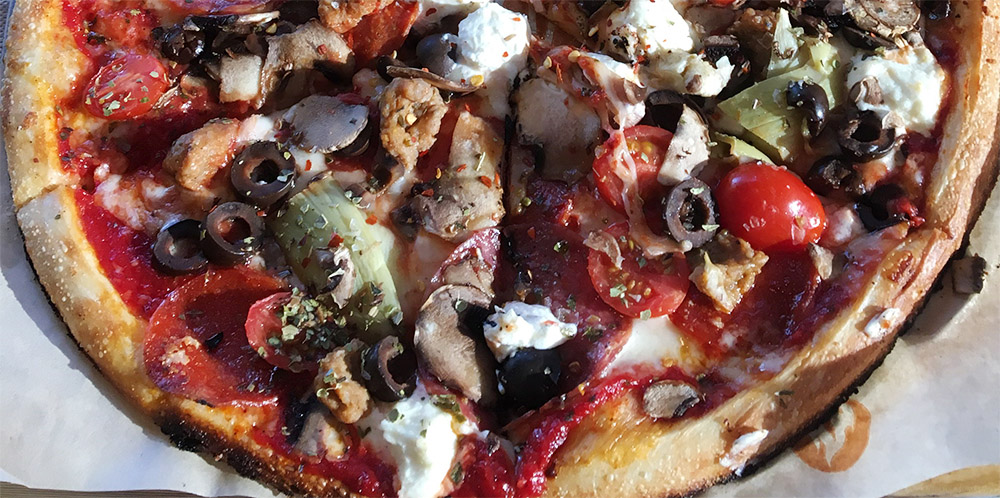 Don't be worried about the queue of customers going out the door, Blaze Pizza, with three locations in Utah (including one in Lehi at 3370 North Digital Drive), will serve you quickly. Last Friday we went to Blaze Pizza for the second time and the pizza was so good that I needed to let you know.
Apparently, LeBron James knows good pizza. Blaze Pizza is the best of the new quick-serve pizza joints and is a company that LeBron invested in back in 2012. As you walk in you're greeted by friendly staff who ask you if you want to build your own "artisan" pizza or try one of their recipes. We chose to create our own. All the doughs are made from scratch (including a gluten free choice) and the sauces are touted as fresh as well. I have chosen only the traditional red marinara sauce, which has a bright, tomato-ey flavor. The crusts are all thin, which bake quickly and make a crispy, delicious base for your own custom-made pizza.
Customers get to choose the type of cheese to top their pizza too, and there are several, from the fresh ricotta to the grated parmesan and goat cheese–plenty of delicious combinations.
Meat toppings include all the regulars—pepperoni, ham, and Italian sausage, but also more spicy choices, like salami. Other fresh toppings include the standards, like mushrooms and black olives, but there are also more gourmet choices, like artichoke hearts, banana peppers, green olives, and fresh grape tomatoes. To finish off your pizza, oregano and sea salt can be sprinkled on top.
The pizzas are baked in a fire pizza oven and only take about two minutes to cook, making your custom pizza meal as quick as any fast food. By the time you walk through the line and pay for your meal, your pizza is nearly finished baking.
Fresh salads are also offered that look delicious, which we have not tried yet. Don't forget to try the delicious freshly made specialty drinks, like mango aqua fresca, blood orange fresca and fresh strawberry. The restaurant is kid-friendly, albeit quite loud. Take out is available.
You can keep your Totino's frozen pizza…I'll take mine blazing fast and fresh from Lehi's Blaze Pizza.