Lehi Homestead: Gardening from the ground up in Lehi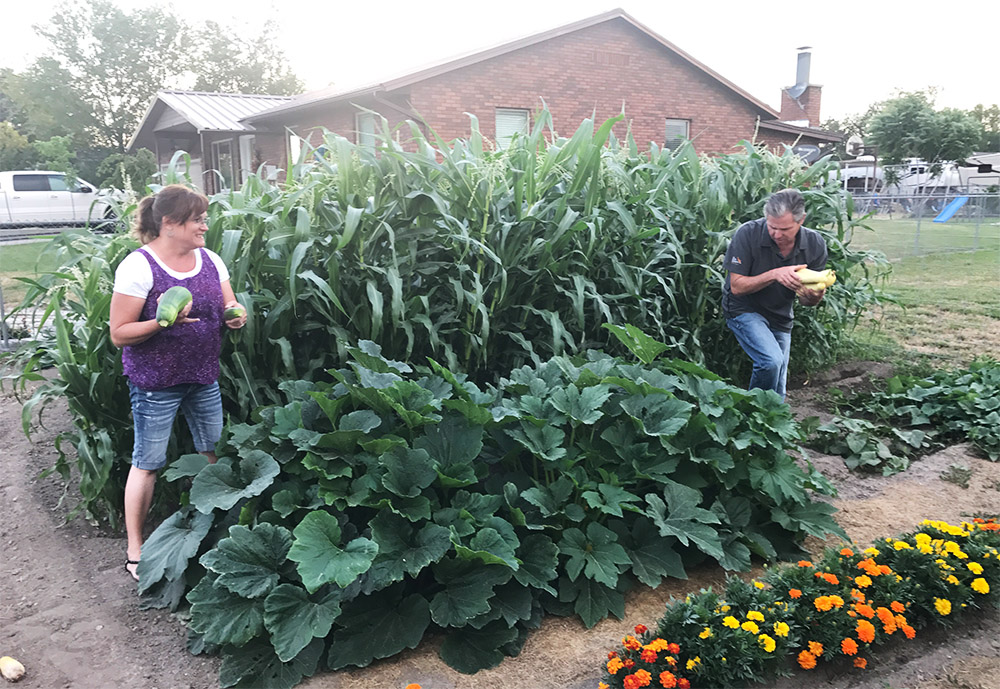 Gardening is a time honored tradition in Lehi. When the area was settled, early pioneers had to make the most of their gardens to provide through long cold winters on the north end of Utah Lake.
In the past several decades many people gave up gardening because it was so easy to run to Kohler's to pick up a head of lettuce. The lasting effects of the recession, along with concerns about the safety of the food we eat, have brought many younger families back into gardening.
A good garden starts with the soil. All soils in Utah are alkaline, and most have either too much sand or too much clay. Regardless of soil composition, adding organic matter or other amendments is crucial to successful garden production.
If you are unsure about your soil or if it has never been gardened, start with a soil test. You can mail in a couple cups of soil and $14 to get a basic soil test from the Utah State University analytical lab. This test identifies soil type based on the amount of sand, silt and clay. It also measures the amount of phosphorus and potassium, the soil pH (alkalinity and acidity,) and salt level. More information is available at www.usual.usu.edu.
Scott Sampson has been gardening in Lehi all his life, learning initially from his parents. He describes his garden as small, but it produces enough to provide fresh and canned vegetables for his family, as well as plenty to share. His favorite crops are tomatoes, peppers, onions, and corn. "Spending time in the garden is my out," Sampson said. "I enjoy being outside and having the satisfaction of seeing things grow."
Sampson's garden spot is fairly new since the family moved a few years ago and converted the south end of the pasture into a garden. "The first year wasn't great, but better than I thought it would be. We add cow and rabbit manure and clean straw each year to help improve the soil. Those amendments have really made a difference," stated Sampson.
Seeds are a hot topic among gardeners. While some of us are happy to plant whatever is on the spinning rack at Walmart or Lowes, others pour over seed catalogs to find just the right variety. Many gardeners in Lehi swear by the seeds that are sold at IFA and feel they perform the best in our climate.
Once you have your soil prepared, it is important to plant the seeds at the right depth. Most seeds are planted two to three times the diameter of the seed. For smaller seeds such as carrots or lettuce, you can just press them into the soil. Seeds should be watered carefully and kept moist.
Who can resist the beautiful plants available for purchase in the spring? Make sure you choose stocky plants with a healthy green color and plant them at the same depth as they were in the containers. They need to be protected from temperature extremes and from our famous Lehi wind. A good rule of thumb is to wait until after Mother's Day to plant in this area.
Some gardeners in Lehi have built greenhouses to lengthen their growing season and to provide more flexibility in what they can grow. An owner of one himself, Sam Wycherly's greenhouse is quite large. Sam says that even in the dead of winter it will be nearly 80 degrees inside on a sunny day. In addition to growing seedlings, he maintains inside crops year-round that do not need pollination such as carrots.
Watering and weeding the garden throughout the summer not only encourages healthy growth, but spending time in the garden will alert the gardener to issues early before the crop is lost. Most gardeners feel that their time in the garden is also good for their mental health. "Time in the garden is therapeutic," said Lehi gardener Kerry Schwartz. "I have always loved watching the plants grow and produce. Time in the garden is a quiet moment in my busy life."