Bull elk spotted in Lehi field, then killed on I-15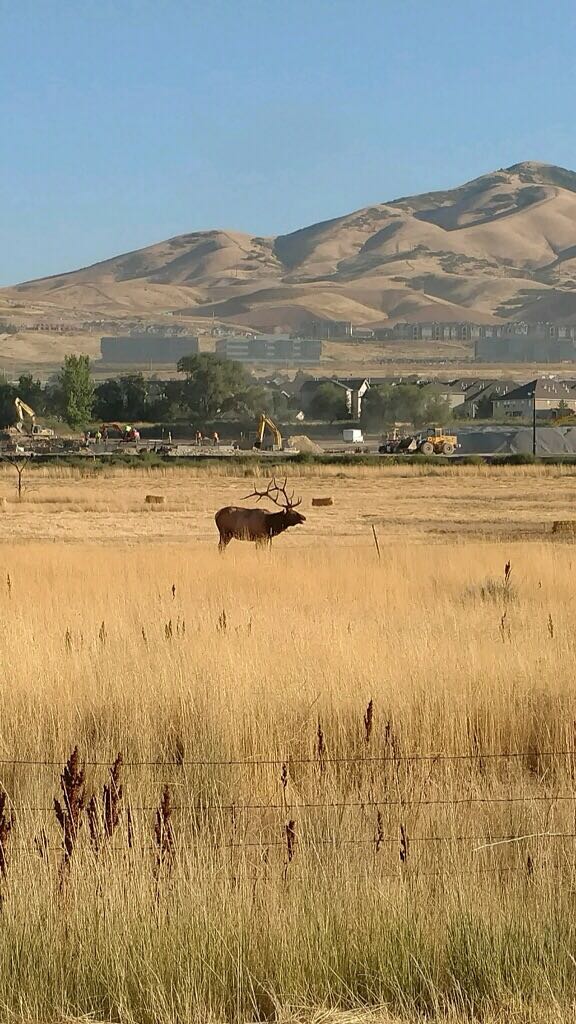 A large bull elk was spotted early last Monday morning, September 11, in a field just north of Lehi Block and west of UDOT building. For whatever reason (presumably the rutting season), the elk decided to cross 1-15. Traffic was at morning rush hour levels. Remarkably, the elk made it across northbound lanes and through the median but was struck by a southbound pickup truck, causing extensive damage to both truck and beast.
A representative from the Division of Wildlife Resources indicated that the meat from the killed elk was not salvageable. The impressive antlers were harvested and placed under lock and key and supervision of the Utah Division of Wildlife Resources (DWR). Every two years an auction is conducted by the DWR and antlers are auctioned and sold to the public.