In the 40's and 50's, dairy farms dotted Lehi's landscape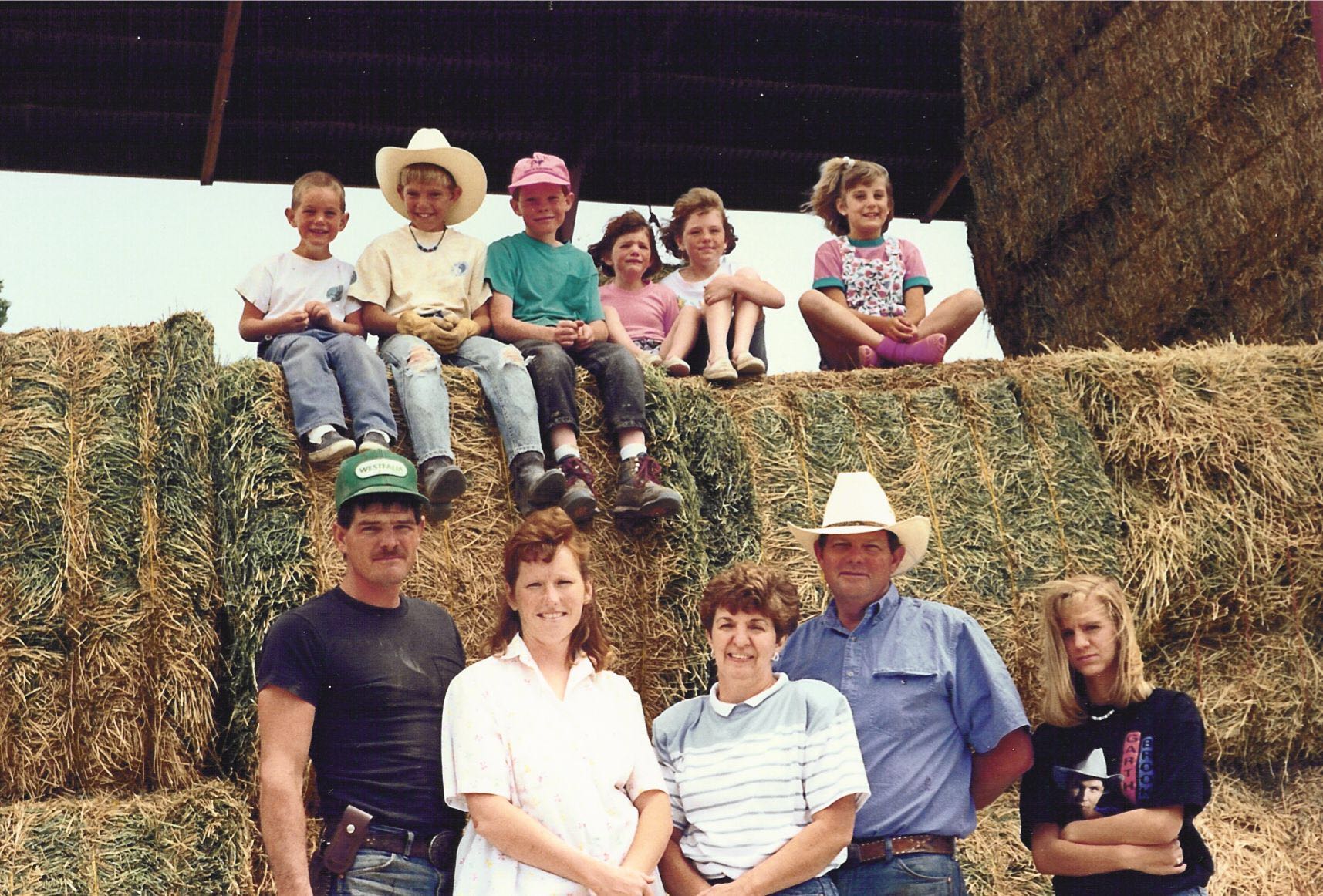 When long time Lehi residents get together they always talk about "the good old days." Recently, two friends started a conversation about dairy farms in Lehi. They started making lists and before the night was over, 25 dairy farms were identified. After asking other Lehi friends, the number of Lehi dairies rose to 37. There were dairy farms on almost every block in Lehi during the middle part of the last century.
The first settlers in Lehi needed milk. Most pioneers had a family cow that provided milk and milk products. The first real dairy operation in Lehi was created by William W. Taylor and his brother Thomas. From 1875 to 1895 the Taylor's maintained a herd of fifteen to twenty cows which were hand-milked daily. The cream was churned into 200-250 pounds of butter each day. Most of the butter was sold to customers in Salt Lake City.
In 1899 Morgan Evans, James M. Kirkham, James Harwood, M.T. Woodhouse, and George Schow formed the Lehi Creamery and Manufacturing Company. After changing ownership several times, the creamery caught fire and burned. There were allegations of a conspiracy and arson. The charges were challenged in court and the creamery owner, J.E. Cotter, was found innocent.
At the turn of the century other dairies were started. Some lasted for many years others did not. In 1924 the Lehi Dairy Association was formed. There were thirty members in the organization. Many members of the group became generational dairy operators. Names like, Peck, Bushman, Fox, Clark, Christofferson, Larsen, Ross, Russon, Rothe, Stone, Sunderland, Vibbert and Webb along with others were familiar for their dairy farms and milk production.
In 1940, Lehi had a population of 2,733 and in 1970 had grown by 2,000 to 4,659. It is interesting to note that 37 farmers supplemented or earned their entire living producing and selling milk during those 30 years.
Eldred Fox and his family operated the largest dairy farm in Lehi for almost 75 years. The Fox family milked as many as 350-400 Holstein cows each day. According to Kay Fox, Eldred's oldest son, "Our entire family was involved in the dairy business. My brother, Ken, was the cow man and my brother, Merrill, and I raised the crops to feed the cows. We sold our milk to the Federated Milk Producers which later became Meadow Gold and then Highland Dairy Products."
In 1972, the Foxes bought 400 acres in northwest Lehi. They expanded their dairy operation. They leased another 400 acres for a total of 800 acres of cultivated land. They experimented with making cheese and found it took ten pounds of milk to make one pound of cheese. "It sure was good cheese," exclaimed Kay. "I think there are only two dairies left in North Utah County now," lamented Fox.
In 1995, the Foxes sold their farm to Karen and Allen Ashton. The Ashton's wanted to keep it as a working dairy farm for their kids, but the dairy was shut down and the land became what it is now Thanksgiving Point. Kay frowns a little when he talks about what has happened to the Fox Dairy Farm. "It is hard to see changes," he states. Sometimes other Lehi "old timer" express similar sentiments.
"We liked it like it was years ago when we could see the cows grazing in the fields and we could enjoy the beautiful open spaces," said Fox.