Residents, Commission vigilant in holding Trinnaman property developer accountable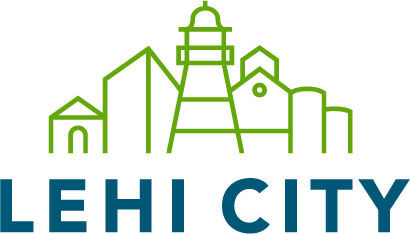 LHS rebuild, parking shortage discussed
The Lehi Planning Commission met on Thursday, October 11, and heard requests for approval of concept plans for two new Lehi subdivisions, the Lehi High School rebuild, an LDS Church at 3051 Cramden Drive, and a Jaguar Land Rover dealership on Ashton Blvd.
The first agenda item was Property Dynamics' request for review of the Trinnaman Farms concept plan. Applicant Bill Whitney from Property Dynamics presented a concept plan for a 38-lot development in the recently approved R-1-Flex zoned property. Before Whitney could go over details of his concept plan, Planning Commission member Brent Everett asked, "Why are we looking at a 38-lot concept when the City Council stipulated that it was to be 35 or less lots?"
Whitney responded that he was under the impression that the zone change allowed for 38 lots and that Property Dynamics will not be able to install a pond as they hoped, so that change allowed for expanding a few of the lots. "The City Council approved the zone change with a cap at 35 lots. That's where we're going to need to be," said Planning Commission Member Abram Nielsen.
The proposed Trinnaman Farms subdivision has encountered much resistance from neighbors, and residents came, once again, to Council Chambers to make their objections part of the public record. Mikeal Hill, a neighbor to the north of the proposed subdivision, pointed out that Property Dynamics has labeled one of their roads 950 West when it doesn't connect to the 950 West in the subdivision where Hill lives. "We don't want to confuse the roads or have drivers coming into our neighborhood and making a U-turn when they realize their mistake. I would suggest giving the new street a name or call it 960 West to avoid confusion," Hill suggested.
Residents Wade McCallister and Wayne Carlton voiced concerns about traffic on Trinnaman Lane during the public input period. McCallister showed the Planning Commission that the only way to get to the Trinnaman Farms subdivision is by driving on Trinnaman Lane. There are no other access points unless drivers go out of their way around to 1500 North, a county road with no sidewalks or shoulder. McCallister also mentioned that irrigation pressure has dropped dramatically in the last few years even without 35 new homes and wondered how the developer and the City would address that issue.
Charlotte Erickson expressed her discouragement that the City Council voted to re-zone the Trinnaman Farms property when the Planning Commission gave a negative recommendation. Erickson then turned to the Property Dynamics developers in attendance and asked, "Why did you turn in a concept for 38 lots when the City Council limited you to 35? I was at that meeting and I saw all three of you there, so you can't say you didn't know." Planning Commission members Matt Hemmert, Heather Seegmiller, and Abram Nielsen all agreed with Erickson's frustration.
Ryan Pearson from Property Dynamics answered, "This concept map was done before the City Council meeting. The City Council threw out an arbitrary number of 35 lots. We're happy to take it down to 35 lots. The Mayor himself did a traffic count and he said the subdivision wouldn't be a hindrance to traffic on Trinnaman Lane."
After more discussion about water pressure, traffic, and sidewalks, Roger Ellis proposed a motion to approve the concept plan for Trinnaman Farms with the stipulation that Property Dynamics keeps the lots to 35. The motion was denied by a vote of four to three. Ellis asked his fellow commissioners if they weren't being too picky, to which Matt Hemmert responded, "Maybe, but at the same time, the City Council was very clear, and the applicant has had time to correct their concept plan. I want them to respect the City Council."
Planning Commission Member Brent Everett then made a negative motion for the concept plan, which passed by a vote of four to three. "The number of lots has been a sticking point with this project all along. That's why the Commission denied it in the first place. The City Council's guidance should have been listened to," said Heather Seegmiller, Planning Commission Member.
LHS Rebuild—parking issues continue to be a concern
The Planning Commission considered the request for final approval on Great Basin Engineering's site plan for the Lehi High School Rebuild. While reviewing the many plan drawings and documents, Lehi City staff mentioned that the proposed capacity for the LHS rebuild is 2000 students, which means they will need 943 parking stalls. In the current plan, there are 649 parking stalls. The Planning Commission, City staff, and Frank Pulley from Alpine School District discussed solutions to the looming parking problem, but no one had any new ideas for the time being. The Planning Commission eventually motioned to approve the final site plan and the motion passed unanimously.
Unanimous approval was also given to First Digital Telecom's request for a conditional use permit to run fiber optics on 100 West Main and 1200 East Main to the Lehi Tech Buildings and to Knell Architect's request for approval of conditional use of the Evans Farm Granger 300 LDS Church site plan.
Ivory Homes' request for preliminary subdivision review of Holbrook Farms Plat E, which consists of 177 residential lots at approximately 2700 North 3600 West was approved after a short discussion of appropriate access roads, and favorable public input.
The Planning Commission took their time reviewing the request for approval of the Jaguar Land Rover site plan located at approximately 2300 North Ashton Blvd. Planning Commission Member Abram Nielsen asked about the lighting on the facility and how it would look from the freeway, since it will be highly visible and representing the city in that way. The applicant was not in attendance, but the motion to approve the site plan passed unanimously.
The last item of business was a public hearing and recommendation from Lehi City for review of an amendment to Table 5-030-B of the Development Code, changing automobile service and repair to conditional use. That item was unanimously approved.