Voters wait hours to cast ballots at City Hall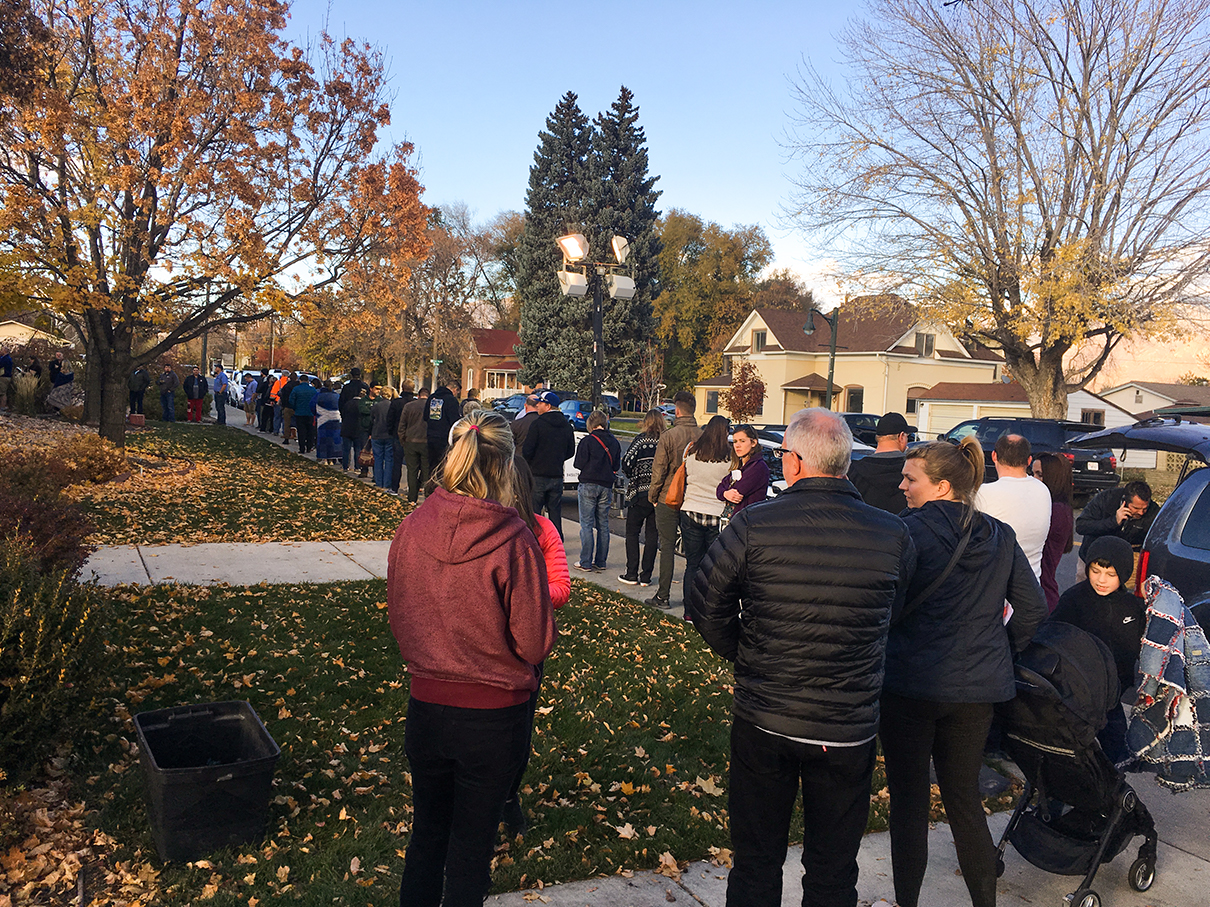 Voters who didn't receive their ballots in the mail – or who lost them and needed to get a new one – waited in long lines at Lehi City Hall on voting day, November 6. At 4:15 p.m. a poll worker estimated the wait for those just arriving at two and a half to three hours.
While voters who had their ballots were able to run in and drop them off without any delay, those who, for one reason or another, didn't have a ballot were stuck in a line that stretched out of the City Council chambers, all the way down the hall, out the door and down the sidewalk nearly to the entrance of the building.
Some waited in line with small children. One woman in line with two children, including one in a stroller, chose to go home and try to come back later.
Many of those in line, such as Kristine Holmes, had recently moved. Several in line, such as Tyler Anderton, reported that they never received a ballot even though they hadn't moved recently. One woman said that her husband and father-in-law, who live at the same address as she does, received their ballots, but she didn't.
One man confessed that he had gotten his ballot in the mail, but had misplaced it and needed to get a new one.
Holdan Thomas had been standing in line in the chilly weather for 45 minutes and had reached a point about twenty feet from the door to the building. He said that he and his wife didn't receive ballots even though they haven't moved recently. They also didn't receive their ballots in the mail last time vote by mail was conducted. Thomas said his sister had received hers, but her husband didn't get his at the same house. He was also waiting in line with Thomas.
Polls were scheduled to close at 8 p.m., but a poll worker said they would stay open until everyone had their chance to vote.