Porter's Place property on Planning Commission agenda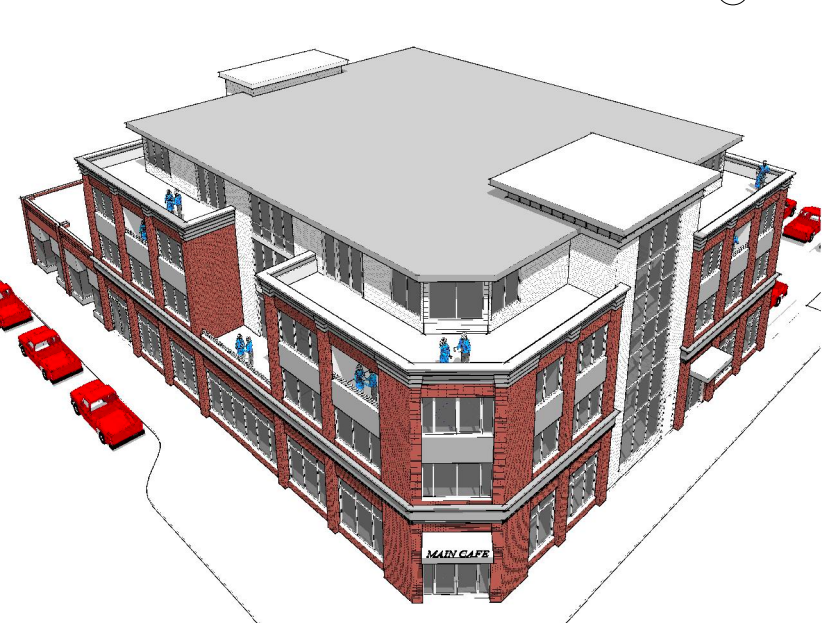 Parker Brown requests approval for four-story building on Main Street
The Lehi City Planning Commission will consider the Parker Brown concept plan for the Porter's Place property at 24 West Main Street, Thursday, November 8, at 7 p.m. at City Hall, 153 North 100 East. Time will be set aside for public input after the commission hears from city staff and the applicant, Parker Brown Real Estate.
Parker Brown's original concept plan included a three-story building, with underground parking as well as parking stalls outside. Parker Brown's new concept plan for the Porter's Place property is a four-story building with 26 regular and two handicap parking stalls outside and ten covered parking stalls. The Planning Commission will also be considering Parker Brown's request to amend the Development Code to change the maximum height of buildings in the Historic Commerce Zone from three-story to four-story. If approved, the Parker Brown building will be the tallest in downtown Lehi.
Parker Brown's requests for the Porter's Place Property will be the last items to be considered at the November 8 Planning Commission meeting.