Lehi residents feeling the effects of the Federal Government shut-down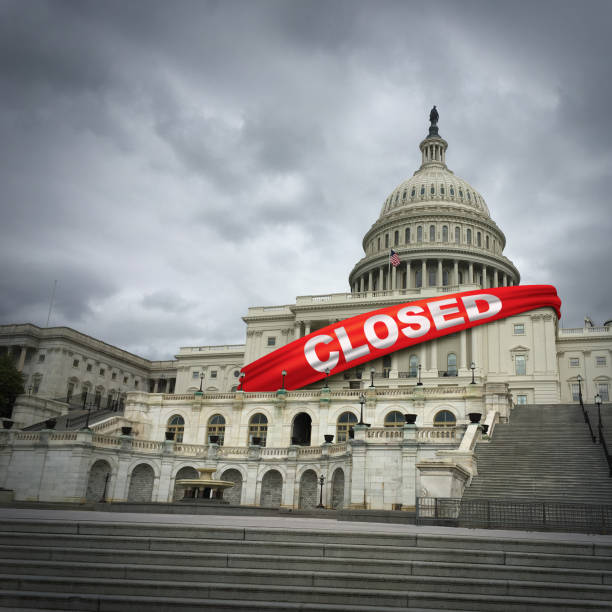 Federal employees, Hutchings Museum, travelers, among those affected
With Congress and President Trump still in a stalemate, Lehi residents and institutions are feeling the effects of the federal government shutdown. Some aren't getting paychecks, some have had major family trips disrupted, and at the Hutchings Museum, a long-planned exhibit from the Smithsonian is three weeks late and counting.
"Last Tuesday was the first time in 14 years I haven't gotten a paycheck," said Lehi resident Jarvis Rasmussen, an air traffic controller who works at the Salt Lake City airport. He said he's not too worried as he has a healthy savings account to get through the next few weeks.
But the shutdown couldn't have come at a worse time for his coworker, Lehi resident Gary Eckles, who is in the middle of trying to sell his home and buy a new one. He put his house on the market a few weeks before the shutdown began and is now dealing with a situation in which he has a buyer for his home and has found the one he wants to buy.
He said it's "a stressful time" for his family. There's concern about being to get a loan "when my paychecks say 'zero.'" While he also has solid savings to draw on, he's facing further frustration from uncertainty about how much back pay he'll get when the government finally reopens.
Although he got a paid leave of absence for Christmas week approved a year in advance, because the shutdown started just before his leave began, he was told he may not get paid for that week. It's frustrating for someone who went through the proper procedures to arrange time with his family during the holidays.
Air traffic controllers are required by their employment contract – which is dictated by law – to work even when they're not getting paid. Both Rasmussen and Eckles said that many air traffic controllers regularly work six days per week.
Rasmussen said that most creditors, such as banks, cell phone providers, gas, and city utility companies, have been understanding about the situation.
At the Hutchings Museum, the shutdown has interfered with a long-awaited exhibit from the Smithsonian called "Patriot Nations." Daniela Larsen, Director of the Hutchings Museum, said she got a call on January 2, the very day the exhibit was supposed to arrive, informing her that it wouldn't be coming.
It's created a scheduling headache for the museum staff, which had done a lot of marketing and moved displays around to make space for the exhibit, which tells about the role of Native Americans in the United States armed forces over the years.
Larsen said they had planned a lot of their January activities around the exhibit, including a few college classes that planned to come see it. They have had to cancel invitations to Native American groups and several other presentations.
"Patriot Nations" was originally scheduled to be at the Hutchings Museum for about three months. Larsen doesn't know whether that time frame will be shortened or not once it finally arrives.
Two Lehi residents ran into problems because of the federal shutdown when they went on vacation.
Nicole Kunze's family loves to visit national parks, so she gave her eight-year-old boys each a National Parks Junior Ranger Passport for Christmas. Children can use the passport to collect stamps from parks or monuments. The family set a goal to visit 12 national parks or monuments this year.
When the Kunze family took a trip to Colorado shortly after Christmas, they included a visit to Colorado National Monument in their plans. They ran into disappointment when they got there. They had read that the roads and hiking trails were open but, after driving an hour out of the way, they reached the monument only to discover that they couldn't enter.
"We were completely shut out," said Kunze. They stopped at a little store nearby and "the lady at the store said that they had to have somebody clear the roads in order to use them, and since nobody was being paid to clear the roads, everything was closed." Kunze said it was especially frustrating that no signs were posted along the road on the way there to indicate the closure.
Lehi resident Diann Austill ran into closed national sites when she visited Philadelphia and Washington, D.C. last week with her son, who is in the Navy. Constitution Hall, the Liberty Bell, and Benjamin Franklin's home were among the many historical sites that were closed in Philadelphia. In D.C., all the Smithsonian sites were closed.
"It was sad we didn't get to see the stuff we wanted to," she said. But they made the best of it by asking the locals where to go and finding other attractions to visit, such as the American Revolutionary Museum in Philadelphia. She said that the restaurants and other businesses in the area that rely on tourism are really suffering.
In Washington, D.C., the Capitol, Library of Congress, Botanical Gardens, National Law Enforcement Museum and Arlington National Cemetery were all open. At Arlington, where the grounds staff are federal employees affected by the shutdown, hundreds of volunteers had turned out to shovel snow.
The federal government went into partial shutdown on December 22 and is now the longest-running government shutdown in U.S. history.