Women Who Code launches in Lehi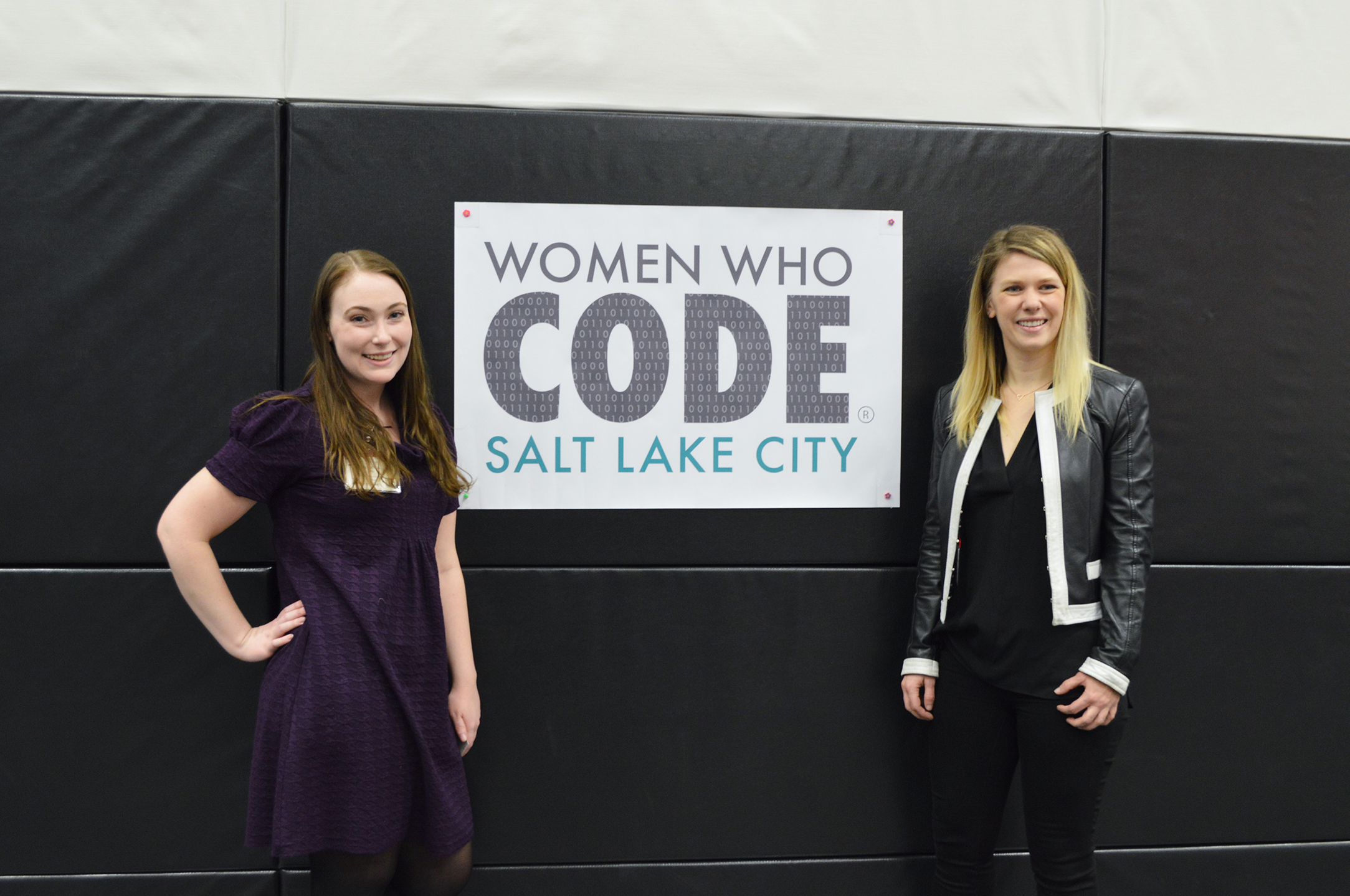 Adobe hosted the first meeting for the Salt Lake chapter of Women Who Code on Wednesday, January 16. Women Who Code is a global, non-profit organization that aims to support women in technology fields. Adobe has partnered with Women Who Code to support their presence here in Utah. Over 100 women attended the meeting.
"We didn't have to work for it at all," said Savanna Myers, co-director with Maureen Botoman of the Salt Lake chapter of Women Who Code, about getting people to the first meeting, which sold out. "There's a lot of women in the area who want to get into coding or are in it and are looking to advance their skills. The event is open to anyone interested in promoting women in tech."
Women leave tech careers at a much higher rate than men. One of the main goals of the Women Who Code organization is to keep women in tech. Their vision, as stated on their website, is a world where "women are proportionally represented as technical leaders, executives, founders, VCs, board members, and software engineers."
"It's important for companies to have broad and diverse perspective and we think women are essential to that," said Shanna Gregory, Global Leadership Manager for Women Who Code. Gregory is based in Boston, Massachusetts, and came to assist with the Adobe event. "We want women to really find their voice and share what they know to make the tech industry better."
Women Who Code offers scholarships and conference tickets, educational materials, mentorship, and events where women (and men) can network and find advancement in their careers.
"We're getting a baseline tonight of what people are looking for from Women Who Code in Utah. From there we might do coding groups, learning a new language, or networking and recruiting – match people who are looking for work with people who are looking for employees. We'll do whatever people are looking for," said Myers.
For more information go to https://www.womenwhocode.com.