Cruise night attracts classic cars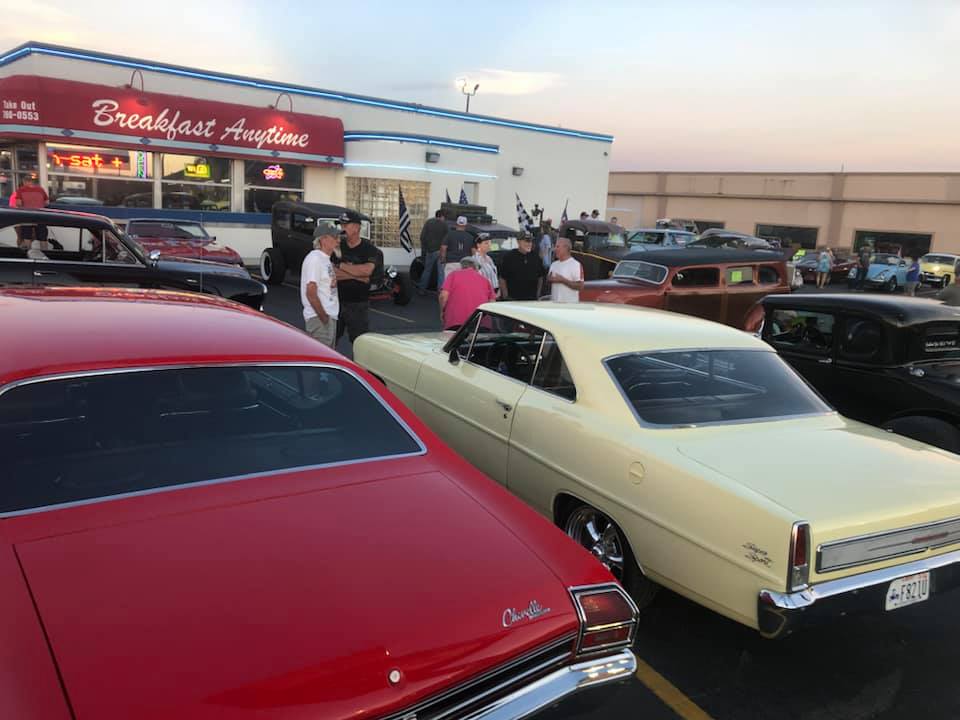 The parking lot at Lehi's One Man Band Diner, 1220 East Main Street, will be host to two more car shows for the Summer on Tuesday, August 6 and September 3, from 6 – 9 p.m.
The turnout for the Cruise Nights at One Man Band has increased steadily from the first show in May. There were 70 classic cars in the parking lot at the June show. The events are free to the public and free to enter a car. One Man Band is open for business on the night of the car show, there are free ice cream cones for the kids and music by JC Hackett. The cruise nights are a perfect complement to the retro-style One Man Band Diner, a favorite spot for nostalgic American diner fare for more than 20 years.
"This is just for fun. People bring in old and new cars that they've worked on. It's fun to see the whole process of restoration. People bring in their vehicles in every stage of restoration to show off their progress," said Liz Bowles, a manager at the diner. One Man Band gives out awards during cruise nights as well.
Jon Allred, the owner of the Lehi One Man Band Diner, is a car guy himself, going to all the local car shows and working on his own 1968 Camaro Convertible and a 1969 Chevy Chevelle. "It gives the community an opportunity to come out and show off their cars. There's been something new that we've never seen before at every cruise night we've had this summer," said Allred.
"We have a lot of the older generation who come in with their cars and they can talk shop with the younger generation. They can explain the cars to the younger kids – the mechanics of them. They have great stories to tell, too. Everyone can make connections," continued Bowles.