Lehi fitness coach launches customized exercise supplements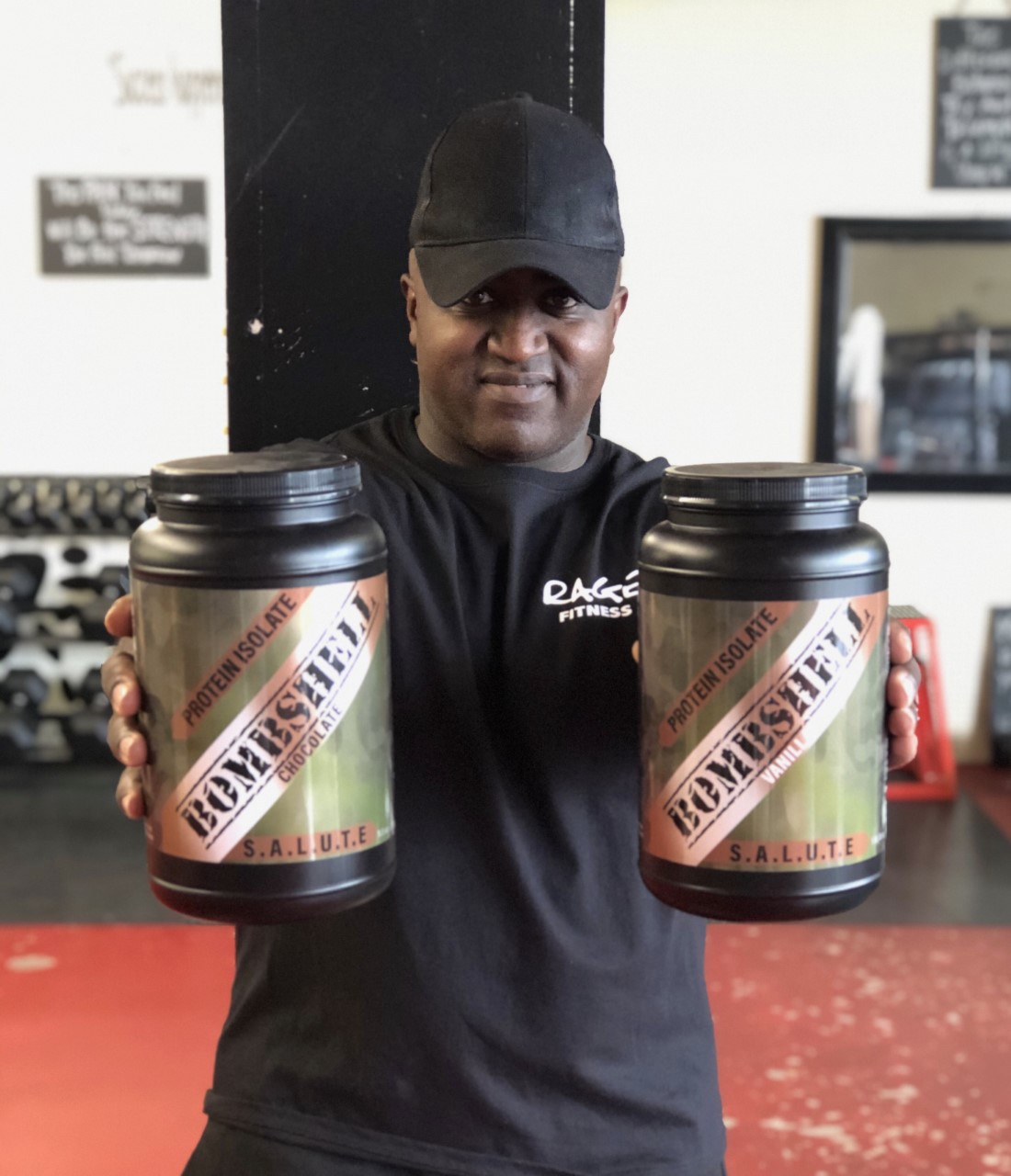 After 20 years of experimenting with exercise supplements, Lehi's Kenny Knight has launched Salute Supplements, his own line of customized supplements available at his gym, Rage Fitness on Main Street in Lehi.
Salute Supplements has been in business for only three months, but the idea originated over 20 years ago when Knight, a former marine drill sergeant, was training and turned to a friend for supplement help. Rob Hennen was in the fitness supplement business himself and the two friends began to create recipes for supplements specific for Knight's competition needs.
"Salute" is a military acronym to assess a situation and to devise a plan of attack. Knight believes that the same concept should also apply to nutrition. "Assess your goals and then set up a plan to achieve them," said Knight. Salute stands for size, activity, location, unit, time and equipment. Knight explained that when it comes to your fitness, this may look like planning out your goal weight, your ideal time frame for exercise, what form of exercise appeals to you, and so on.
One of the things that makes Salute Supplements so special is that each one is totally customized and designed to get people the results they are looking for, not just a placebo effect that most brands advertise. The company's mission is to help everyone, and anyone reach their maximum fitness goals through hard work and good nutrition. "All supplements are not for everybody," said Knight. "If people are trying to build muscle, we have supplements for that. If you're trying to lose fat, we have supplements for that too."
Salute Supplements are manufactured in Orem and are currently sold at the Rage Fitness gym, at salutesupplements.com, and at Kohler's grocery store.