Treasures and nostalgia abound at Teton Toys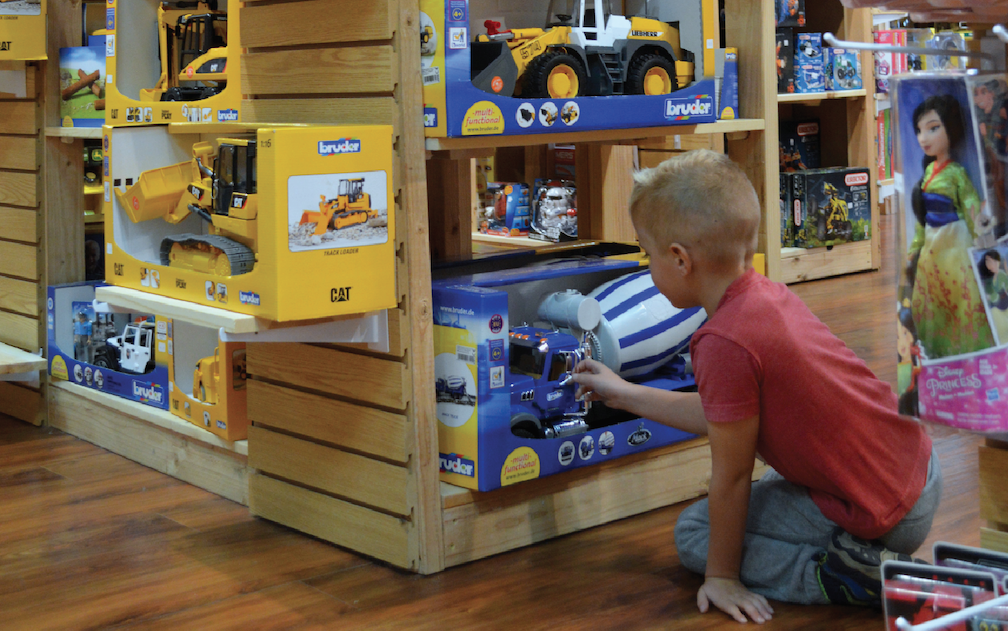 A childhood love of Legos led Wes Gardner to open his first toy store in Jackson Hole, Wyoming in 2010. Nine years later, Teton Toys, located at 1438 E Main Street, has become a tradition for Lehi as well.
The management and staff at Teton Toys pride themselves on being knowledgeable and passionate about toys. Wes Gardner is constantly researching the latest trends in toys and games. If a customer is searching for a particular toy, Teton Toys will find it. It's that personal touch that sets them apart from big box stores.
For the last few years Teton Toys has been partnering with Alpine Transition and Education Center (ATEC) employing adults with special needs at the store. "I volunteered at an ATEC school driving kids to Harmon's for their jobs. This program has a special place in my heart," said Harley Marshall, an employee at Teton Toys. Marshall arranged for Teton Toys to work with ATEC students when he was the general manager three years ago.
Current general manager Vivien Alexander has been diligent in continuing the arrangement. The ATEC students are accompanied by a guidance counselor during their work hours. "Sometimes the kids are overwhelmed and it's nice for them to see a familiar face," explained Hyatt Marshall, Harley's brother and a manager at Teton Toys. The ATEC students ride public transportation to get to their jobs, adding to their independence. "They really seem happy to be here and they're so helpful. It's a great opportunity for them to break into the job market and see that it doesn't have to be intimidating; that a job can be fun," added Harley Marshall.
The staff at Teton Toys has recently rearranged the store, but the focus on quality, nostalgic toys remains. The latest Lego sets are always in stock and the variety of board games and card games can't be matched, but it's the experience of being in the store and remembering what it was like to be a kid that keeps customers coming back. "Vivien and Hyatt and the other managers have worked so hard to make this store is what it is. Every week we have people come in and browse for a minute, then leave and come back 20 minutes later with their spouse or their kids. They want people to come see for themselves," said Harley. "We really try to steer the focus away from quantity and turn it to quality. You could get one Melissa & Doug toy that you play with for years and maybe even pass on to your kids," he continued.
Teton Toys will be open on Black Friday, November 29, from 8 a.m. to 10 p.m. and everything in the store will be 15% off.