Opinion: Why saying 'I'm young, I'll be fine' won't protect you from COVID-19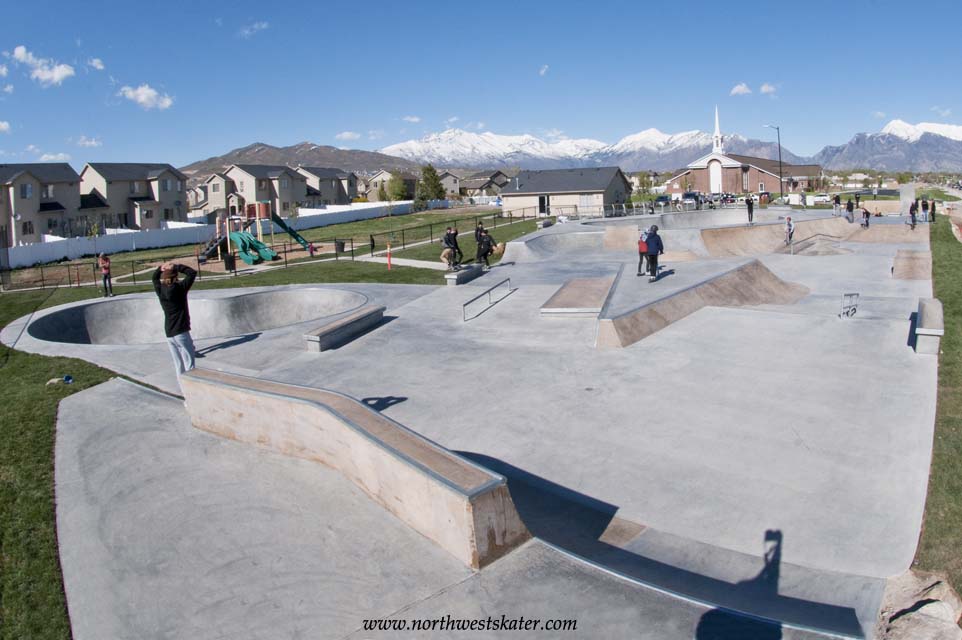 As we learn more about COVID-19, a commonly heard phrase has been "I'm young and fit, I'll be fine." And while we do know the elderly population is more at risk for dying from the coronavirus, this lighthearted attitude regarding the younger population's risk is putting millions of others in harm's way.
Many Lehi residents have called local authorities to report local parks, including the Lehi Skate Park, being full of children, not complying with Gov. Gary Herbert's recommendation to stay away from groups larger than 10 people. With all of Lehi's schools, museums, and stores temporarily closed, parks seem like the best option to burn off some steam and get the wiggles out. And many parents are thinking, "My kids are not at risk, I'm healthy, it is totally fine." However, this is a dangerous mindset to have. While the fatality rate for people 40 and younger who contract COVID-19 remains under 2 percent, this does not mean that contracting the virus will leave you feeling fine.
In Newsweek's recent article, "Young and Unafraid of the Coronavirus Pandemic? Good for You. Now Stop Killing People," a doctor from western Europe gives this caution: "Why the urgency, if most people survive? Here's why: Fatality is the wrong yardstick. Catching the virus can mess up your life in many, many more ways than just straight-up killing you. 'We are all young'—okay. 'Even if we get the bug, we will survive'—fantastic. How about needing four months of physical therapy before you even feel human again? Or getting scar tissue in your lungs and having your activity level restricted for the rest of your life. Not to mention having every chance of catching another bug in hospital, while you're being treated or waiting to get checked with an immune system distracted even by the false alarm of an ordinary flu. No travel for leisure or business is worth this risk."
"Now, odds are, you might catch coronavirus and might not even get symptoms," the doctor continued. "Great. Good for you. Very bad for everyone else, from your own grandparents to the random older person who got on the subway train a stop or two after you got off. You're fine, you're barely even sneezing or coughing, but you're walking around and you kill a couple of old ladies without even knowing it. Is that fair? You tell me."
Utah National Parks such as Zion and Arches were overwhelmed last weekend as thousands of people used their "time off" to check off a few summer bucket-list items. The famous St. George hike Angels Landing was packed this weekend as thousands made the climb up the spine of the cliffside to get a glimpse of that breathtaking view, but at what cost? The trail at the tail end of Angels Landing has portions only four feet wide, supporting two-way traffic. There is no way to stay six feet apart, especially when every hiker is using the same metal chain as a handrail to keep their balance.
As Lehi residents, we have a responsibility to follow the recommendations given to us by government officials and the CDC. And we have a responsibility to make sure that our children are doing the same. Stay home. Go out only when absolutely necessary. Stop traveling. Protect yourself and protect others so we can minimize the effects of this virus and all get our lives back on track. It's the right thing to do.