Skyridge boys basketball beats Layton on the road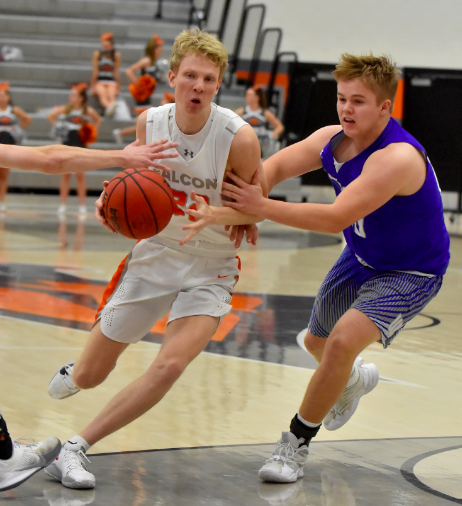 The Skyridge boys basketball team traveled to Layton on Dec. 22 and earned an 82-71 victory with a balanced offensive effort.
The Falcons got off to a fast start and led 29-18 at the end of the first quarter. The teams dueled pretty evenly during the second period, but Skyridge still led comfortably 52-40 at the break.
The Lancers managed to reduce the deficit somewhat in the third quarter, but they weren't able to sustain the effort long enough to overcome the early gap.
The Falcons outshot the home team 11-2 from beyond the arc, accounting for almost the entire difference in the final score.
Junior guard Nick Holland and senior guard Duncan Reid each canned four of those and finished with 21 and 20 points, respectively.
Senior forward Dallin Yates added 17 points, senior guard Parker Christensen netted 13 and junior forward Colby Carter chipped in eight points.
"We were really happy to go up to Layton and get a hard-fought victory," said Skyridge Coach Jeff Gardner.
"We came out in the first half and played really good basketball, scoring 52 points and building a double-digit lead," the coach continued. "In the second half they switched to a 1-3-1 zone which took us off rhythm.
"I was proud of how our kids responded to our lead being cut," he said. "We did a great job executing in the fourth quarter and pulling away with the victory."