Year of the Ox welcomed with full-day celebration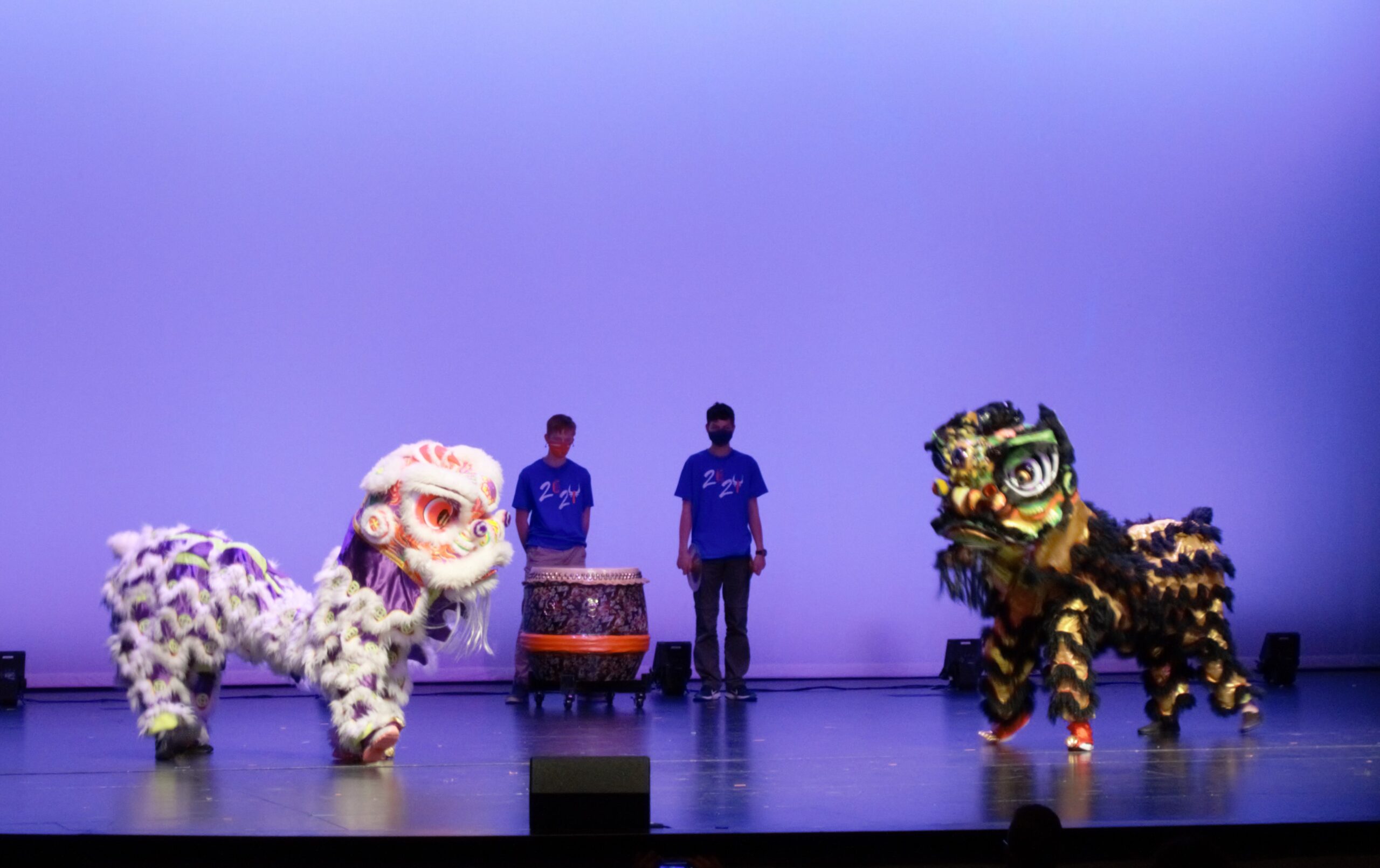 Nicole Kunze | Lehi Free Press
The 11th annual Chinese New Year Community Celebration in Lehi was adjusted to conform to COVID-19 restrictions. Students presented an impressive program five times in one day as they changed the event to keep crowds smaller.
In the legend of the Chinese zodiac calendar, the twelve animals are in a race, and the hardworking ox comes in second place, beaten only by the rat who rides on the ox's back through the race and jumps off just in time to finish first.
"Every performance was sold out. These kids have been here since eight o'clock this morning," said Aaron Anderson, head of the World Languages Department at Skyridge High School, where the community celebration has been held for the last five years. To keep the crowds small at the popular event, Anderson and students studying Chinese sold timed tickets and spread the attendees out over the whole day.
"There's a little bit of pressure to come up with something new and exciting every year. We couldn't do a few of the things we were planning because of COVID, so now we can look forward to doing those things next year. We've had amazing ribbon dancers the last several years, and it will be sad to see them go, but I know something just as amazing will come up," said Anderson.
The program for the Year of the Ox included the Dragon Dance, Ribbon Dance and Seaweed Dance, and The Legend of the Cowherd and the Weaver Girl. Students from Lehi Junior High, Orem High School, Lehi High School and Skyridge High School took the stage together to sing "Journey Together." Students usually share highlights from their trip to China during the community celebration, but like most 2020 activities, last year's trip was canceled.
"The study abroad in China looked like it was going to happen, we had all the plans in place, but it got canceled at the last minute. That was a huge bummer, especially for the seniors who had been looking forward to it for years," said Anderson.
It's not just the trip to China that keeps students coming back to the program. "This is my first year learning Chinese. I came to this community celebration last year and had so much fun and learned some really cool things. It made me want to learn more," said one ninth-grader helping with a chopsticks game.
"The enthusiasm the students have feeds the next generation. We have alumni and members of the community who come back every year and support this program," said Anderson.