Pearson's MTECH assignment gains State recognition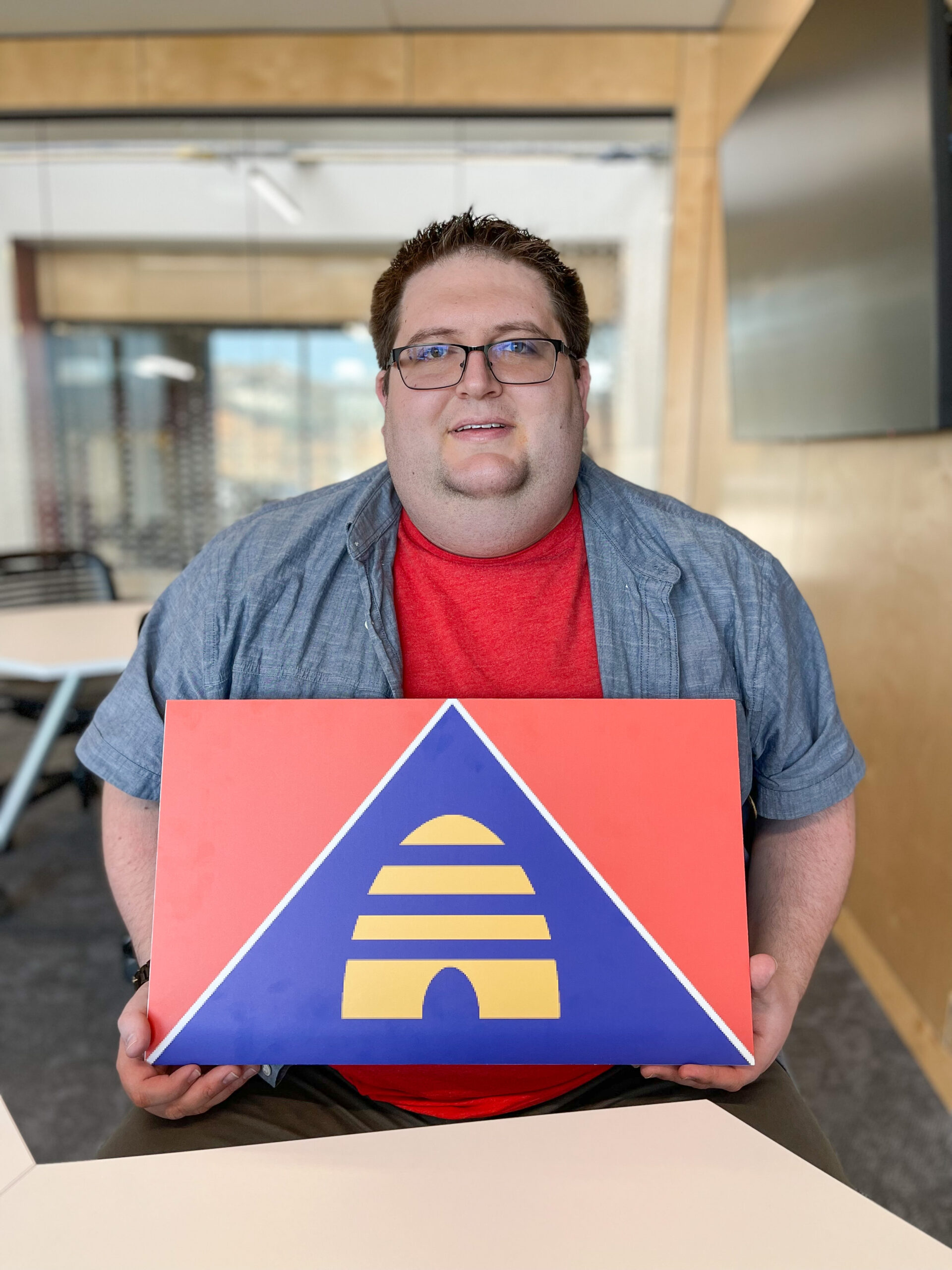 Jillian Rose | Lehi Free Press
What started as a school assignment blossomed into a piece of Utah history last week when Mountainland Applied Tech College (MTECH) 's very own Conner Pearson submitted a design suggestion for the "More Than the Flag" initiative. Utah state leaders created the initiative to assist the state with a new flag design. They received over 5,000 submissions, and Pearson's design was in the top 70 selected as the final influence for the flag.
"After I submitted online, I just waited," said Pearson, "When I saw the final results of the flag design, I thought, 'huh, that looks like mine,' and then I moved on. A few weeks later, I got an email that said that my design was chosen as inspiration. We were all very excited."
Pearson's excitement didn't stop there. He was honored in person at the state capital. "It was surreal. It was weird to see all these designs and how my design measured against them. To be part of this small bit of history, even now, I can't believe it happened."
What does this mean for Pearson and other students in the digital media program at MTECH? According to Maile Richardson, Sr Director of Communications and Student Success at MTECH, it means a lot more than what meets the eye, "Students can often feel siloed." She says, "but recognition and effort like this shows they can have a state and national impact. Students' and instructors' efforts can have a larger influence beyond the classroom."
"MTECH has been a great launchpad for me," said Pearson. Though he completed his digital media course in June of 2022, Pearson's submission will always remain a staple influence on the flag's design, "My design was built on simplicity. I like things to be very easy to understand. The blue hues represent the mountains. I was inspired by the giant letters that we put on our mountains. And obviously, the beehive is a great Utah symbol." Pearson revealed that he intends to pursue his education when asked about his plans. For Pearson, the recognition and acceptance of his submission are just icing on the cake. His real satisfaction comes from the desire to continue creating.
If Pearson has any advice to offer other students, it would be to keep going, "There were several times that I felt that I would fail and that it was all pointless. But I kept going. Even when I had zero ideas, I would go with the first thing I could come up with. You never know where you're going to succeed. Sometimes it's going to be in the things you want and sometimes, in the things you've completely forgotten about. Try to focus on what's ahead of you."