Pioneer softball wins three league games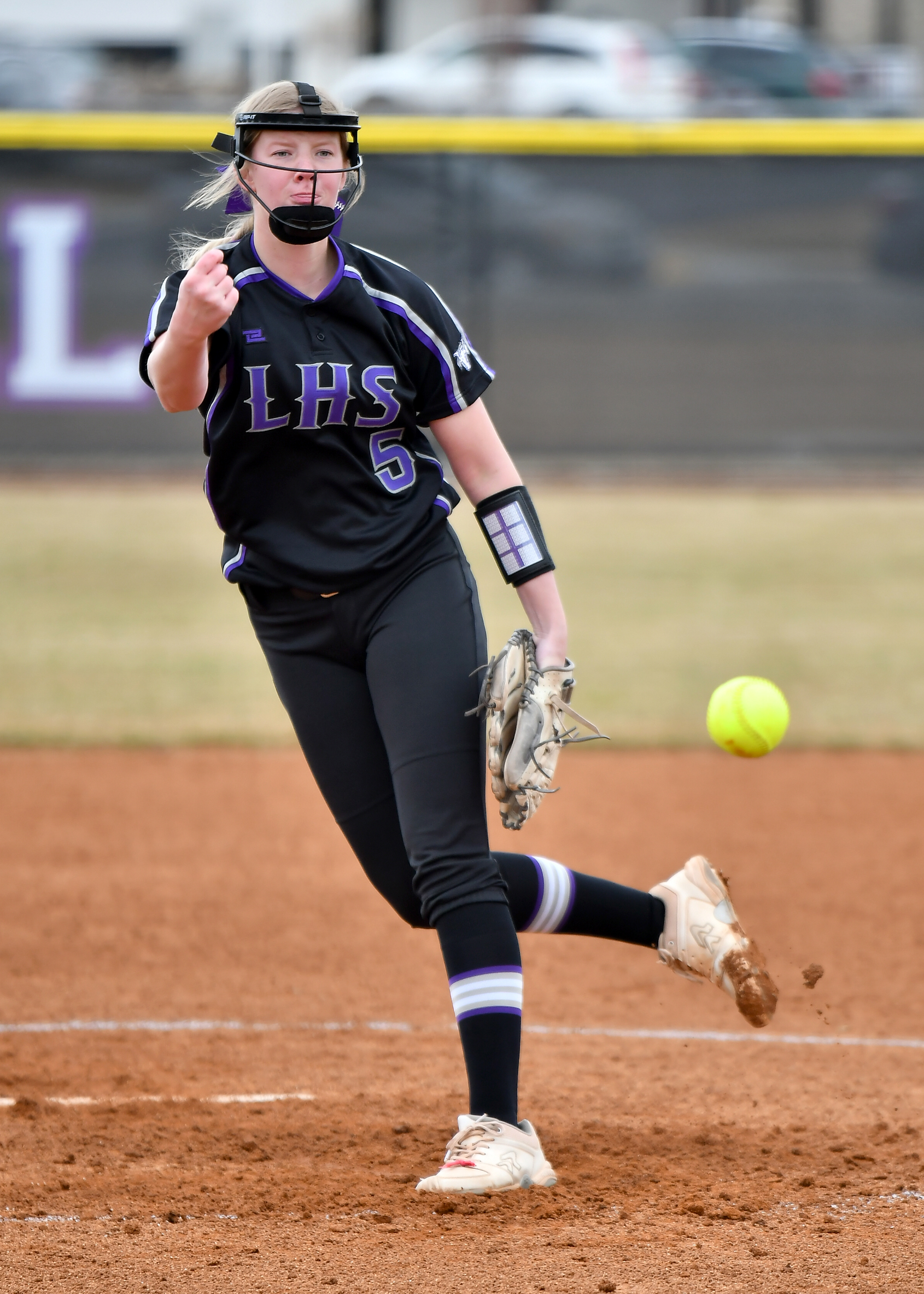 The Lehi softball team managed to complete three Region 8 contests before spring break to open league play and won them all, two by big margins. Two other contests and a tournament were rescheduled for later in the season because of the adverse weather.
March 21: Lehi 4, Orem 3 (8)
The Tigers took the initial lead in this thriller with two runs in the top of the third inning. The Pioneers plated two runs in the bottom of the sixth to draw even, and both teams were held scoreless in the seventh to bring on the extra stanza.
Orem got the upper hand with a run in the top of the eighth, but Lehi answered with two in the bottom half to squeeze out the victory in the region opener. Junior pitcher Emerson Fuller went the distance and tallied nine strikeouts against a single walk and seven hits.
Freshman Mya Maughan went 2-for-3 and drove two runs across to help lift her teams. Sophomore Sophie Bliss also had two hits including a double and scored twice. Freshman Libby Baxter doubled and scored two runs. Freshman Brynlee Cook provided the other RBI.
March 28: Lehi 15, Mountain View 0
The Pioneers pounded out 14 hits including a pair of round-trippers and tallied enough runs with them to end the game in four innings. Lehi got two across in the first inning but added seven in the second and six in the fourth to invoke the mercy rule.
Fuller yielded just one hit and one walk and struck out four plus made two hits in the effort. The big bat award for the day went to Bliss, who was 3-for-4 with four RBI and a run scored. Maughan homered and added three RBI. Cook had two hits including a home run for two RBI and two runs scored.
Baxter singled, drove in two runs and crossed the plate twice. Senior Preslee Neilson had two hits, two RBI and a run. Freshman Ashlyn Petersen, junior Madison Salisbury and sophomore Makenzie Grose scored two runs apiece.
Senior Paige Neilson had a hit, an RBI and a run. Freshman Avery Wall scored once as well.
April 1: Lehi 16, Alta 2
The Pioneers started out with an 8-0 lead after first quarter and never let up, boarding one run in the second, four in the third and three in the fourth. The Hawks got two runs in the top of the fifth, but it wasn't enough to extend the game.
Fuller went three innings and struck out seven with one walk and no hits and drove in a run. Junior Madison Stradlingfinished the game in the circle with three strikeouts, no walks, two hits and two runs.
Salisbury had a busy day at the plate, going 3-for-3 with two doubles and a triple, two RBI and four runs scored. Bliss had two hits including a home run yielding four RBI and also scoredthree times.
Baxter singled and doubled, drove in two runs and crossed twice herself. Paige Neilson and Preslee Neilson each added two runs and Maughan scored once and had two RBI. Senior Katie Wilcox and Wall each had an RBI while Cook and Grose scored once apiece.