Greer impacts youth through ballroom dance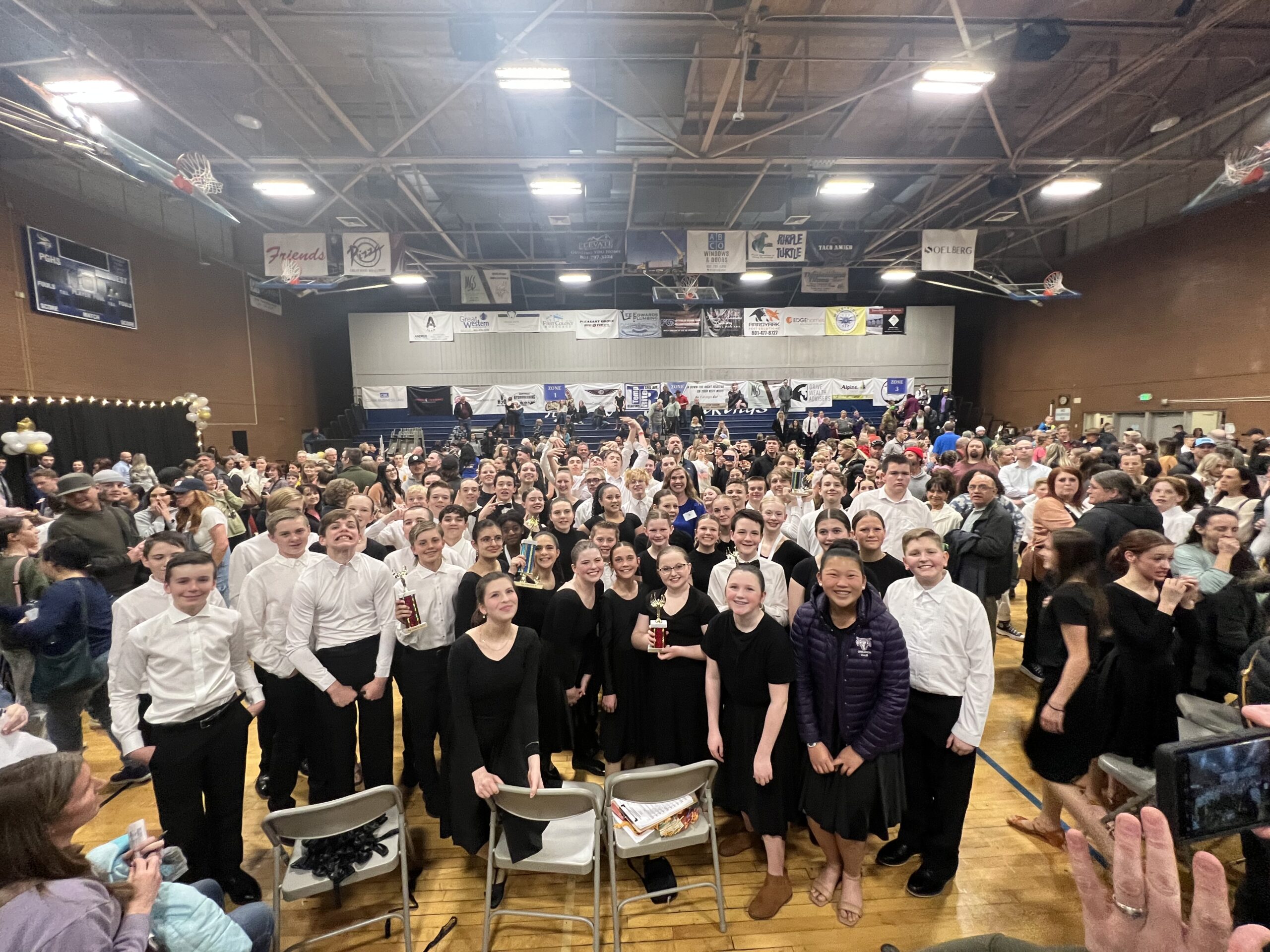 Jillian Rose | Lehi Free Press
Local teacher Cari Greer has cracked the code on what it means to make an impact on the lives of Junior High students. In an environment where so many kids' lives are dominated by electronic screens and digital communication, Greer offers a way for them to advance their social skills beyond their smartphones: real-life connectedness. Through her efforts, kids from all different backgrounds and interests come together each week to dance—ballroom dance, to be exact.
Though Greer says some kids are resistant initially, she says all walk away having had an opportunity to grow their social muscles. "Lots of kids in Lehi are learning social dance and ballroom dancing. "Sometimes kids say, ' My mom is making me take this class.' But then they get in, learn social skills, build confidence, listen to fun music, and move their bodies," said Greer.
The importance of growing these skills when young kids are constantly in an environment that does not naturally foster it, makes it even more appealing to students and parents.
"I think it draws kids in because of these factors," says Greer.
"They all come out with new friends. Each class feels like they are all friends with each other. They overcome a lot. They grow and overcome fears like talking to the opposite sex or just making new friends. Some fall in love with dance and go on to get scholarships in college, and some even go on to compete."
The opportunities that ballroom dance affords you are nothing new to Greer, who, through her own experience with dance, traveled Europe through scholarship, "People don't really know that you can do stuff like that. Lots of opportunities can come from dance. Growing up, I had a great coach who made a huge difference in my life. Essentially, I started in ninth grade. I made friendships, grew confidence, and established rapport with my coach. Now I get to pay it forward."
Greer is passionate about creating a safe and fun space in her dance classes, "Sometimes I wonder, why am I doing this? I do it because I see how happy the kids are. Because life can be daunting and hard, but this is a positive experience the kids can always have. I get kids that come in with their heads down and can't look anyone in the eye. By the end of the first term, they are doing things outside their comfort zone. They try, and they push themselves."
Greer has a message for potential students: "It's okay to dance, and it's even cool to dance." Hungry for authentic connections, students can expect to learn something new that broadens their horizons as the ballroom scene blossoms in our community.