ASD's Smith reflects on the challenges of school funding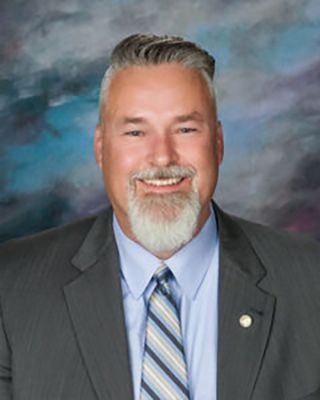 The Lehi Free Press interviewed Rob Smith, ASD Director of Financial Services, about some of the logistical challenges facing the Alpine School District, especially after the failure of the bond issue in the last election.
Smith has been Financial Services Director for Alpine School District for nearly 23 years and is set to retire in July.
Donna Barnes: Since the bond did not pass, how has ASD adjusted to the lack of money for building schools?
Rob Smith: The Board in November/December 2022 approved a district-wide boundary study that included the possibility of school closures to where enrollment continues to decline and shifts in boundary could maximize utilization of existing facilities.
Also, in order to meet our student growth needs, the Board issued lease revenue bonds to complete a new middle school in Eagle Mountain and purchase some portable classroom units. Our ASD team evaluates on an ongoing basis how to best use the resources we have from our public.
Barnes: Have you analyzed why the bond did not pass?
Smith: Yes, we have spent many hours evaluating the conditions that led to the failure of the bond. The following are what we determined as the major reasons for the bond failure:1) We were experiencing hyper-inflation. Citizens saw rising costs of housing, food, gasoline and other essentials.2) Many economists were predicting a recession.3) The timing of the mail-in ballot coincided with the property tax notices also sent by mail. Many were angry when they saw the increase in property taxes. 4) The Orem City proposition to break away from the district had an impact.5) There was sticker shock at the amount of money involved as building costs had skyrocketed.
Barnes: We know our legislature has rejected over time the possibility of impact fees for educational purposes. What are your feelings about this issue?
Smith: It is interesting that in polls the public finds impact fees for education as a viable solution for funding new schools, but many in our legislature disagree and feel passage would stifle economic development. It may also hurt the bottom line of some developers when housing affordability is a concern.
I believe we need our policymakers to spend more time in our schools to better understand the needs, impacts and possible solutions for Utah children and families. Some policymakers pursue national agenda items or policies to evaluate or changeUtah's public education system.
Utah solutions to our Utah educational problems and challenges would have greater effect than reliance on a nationwide agenda proposed by some federal and state legislators. We need more informed and engaged members of our communities standing up for public education in Utah.
Barnes: What do you see as solutions to the underfunding of schools?
Smith: Start with telling the "good news" stories in our schools. In polls, most people are very satisfied with their local schools, but these stories are not always told and if they are, one negative story or mistake by an educator drowns out the good. In a one-party state there needs to be additional voices and advocates sharing the good.
Barnes: Do you see a teacher shortage?
Smith: I am worried about teacher shortages particularly in some areas like Special Ed, support services and mathematics. I am also worried about the classified shortages we have in our Special Ed classrooms, bus drivers and nutrition service workers.
We have encouraged those in para-professional jobs to obtain their teaching credentials and have initiated some programs to help with this from the state and local levels. Many who consider teaching as a vocation that requires very little educationmay be uninformed or possibly misunderstand the value a master educator has on our young people, families and economy.
I think the fact that many citizens have held teaching positions in their church, to varying levels of success, may diminish the value of our great public education teachers. This is not accurate thinking. As a state, we need to invest in teachers and provide wages that will attract quality candidates.
Barnes: Why are you retiring?
Smith: Frankly, I am a little tired. I have given my best efforts to serve young people in two states and three school districts over 29 years in public education. My wife and I are looking forward to new opportunities, challenges and ways to serve and make a difference in our community, one of which will be continuing to advocate for young people in public education.