Red Cross of Utah opens new blood donation center in Lehi, grand opening Tuesday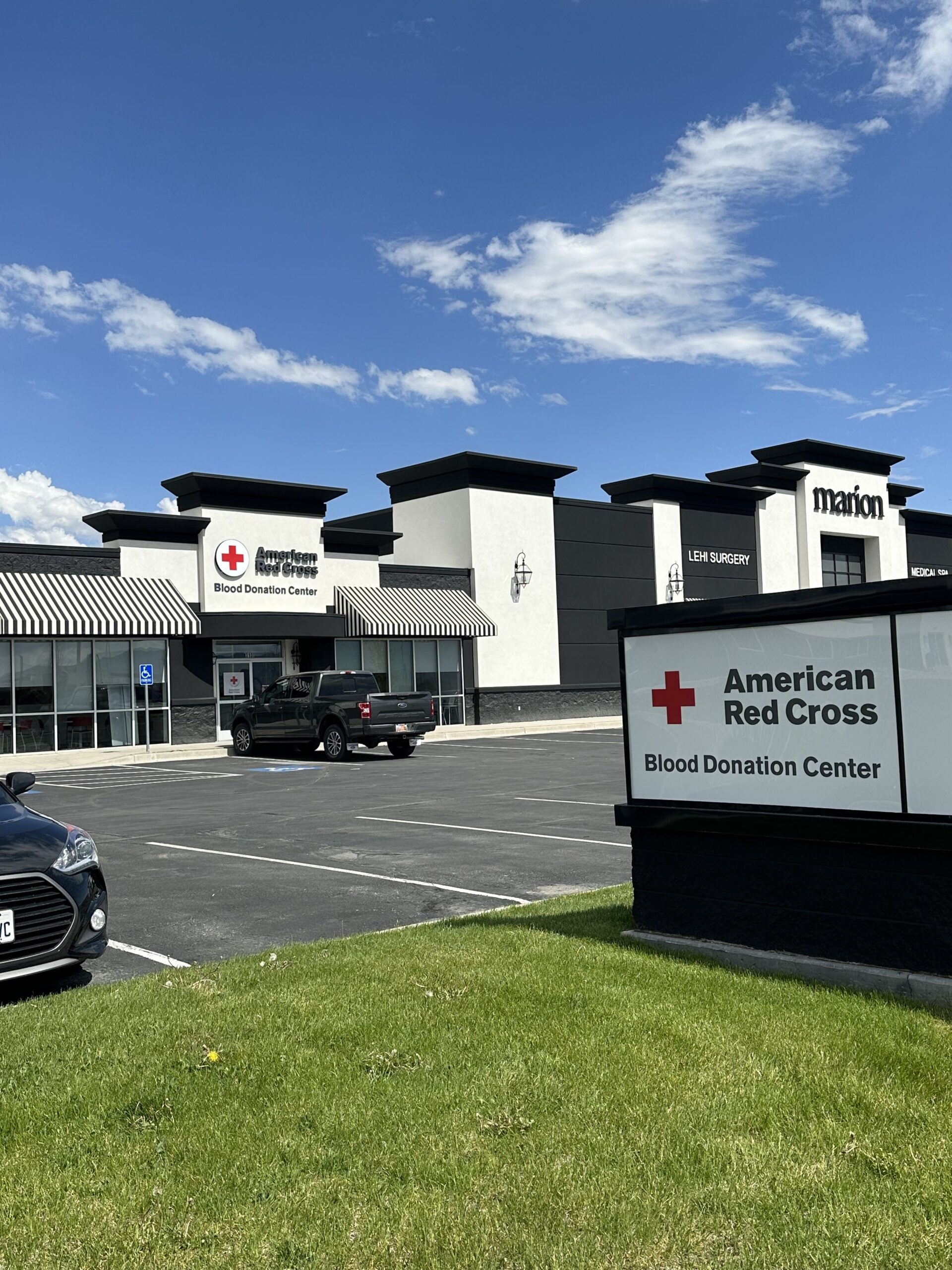 LEHI, Utah (May 11, 2023) — The American Red Cross of Utah is opening a new blood donation center in Lehi next Tuesday, May 16, to help meet the increasing need for platelets and other blood products locally and nationwide. The center in Lehi, located at 310 North 850 East, Suite 8, replaces the Orem location, which had become too small to handle the demand. The new facility will also have six platelet collection stations,with plans to add more in the future.
"Many of us may be personally connected to someone who has relied on a lifesaving blood or platelet transfusion," said Heidi Ruster, Chief Executive Officer of the American Red Cross Utah/Nevada Region. "Through our new facility, Utahns and patients across the country will be gaining an expanded opportunity to access those critical treatments."
Community leaders, elected officials and Red Cross representatives will attend a grand opening event on Tuesday, and the public is welcome. Donor appointments and walk-ins will start at 11:30 a.m. Regular hours for the facility will beMonday, 6:30 a.m. – 2:30 p.m., Tuesday, 11:30 a.m. – 7:30 p.m., Wednesday, 11:30 a.m. – 7:30 p.m., Thursday, 10:30 a.m. – 6:30 p.m., and Friday, 7:30 a.m. – 3:30 p.m. Closed Sundays.
Every 15 seconds, someone needs platelets, tiny cells in the blood that form clots to stop bleeding.
"For millions of Americans, platelets are essential to surviving and fighting cancer, chronic diseases and traumatic injuries," Dr. Walter Kelley, Salt Lake City-based Medical Director in the Pacific, Rocky Mountain, and Southwest Divisions of the American Red Cross. "These tiny cells have a short shelf life – just five days from the time they are donated. There is a constant, often critical, need to provide platelets for patients' treatment."
The Red Cross supplies about 40% of the nation's blood. Donors make that possible.
"For as long as medicine has been around, we've relied on the generosity of others to give blood, so it's available when needed," Dr. Kelley said. "Any of us – our friends, family, neighbors – could be in an accident or become ill someday and need a transfusion. Yet, in the U.S., where 62% of the population is eligible to give, only about 3% do. We're working to increase that number."
Every two seconds, someone needs a blood transfusion.
"There's no better feeling than knowing your donation might save someone's life," Ruster said. "Donors of all blood types are needed now to give blood or platelets." Schedule an appointment today using the Red Cross Blood Donor App, visiting redcrossblood.org, or calling 1-800-RED CROSS (1-800-733-2767).