Falcon baseball earns title try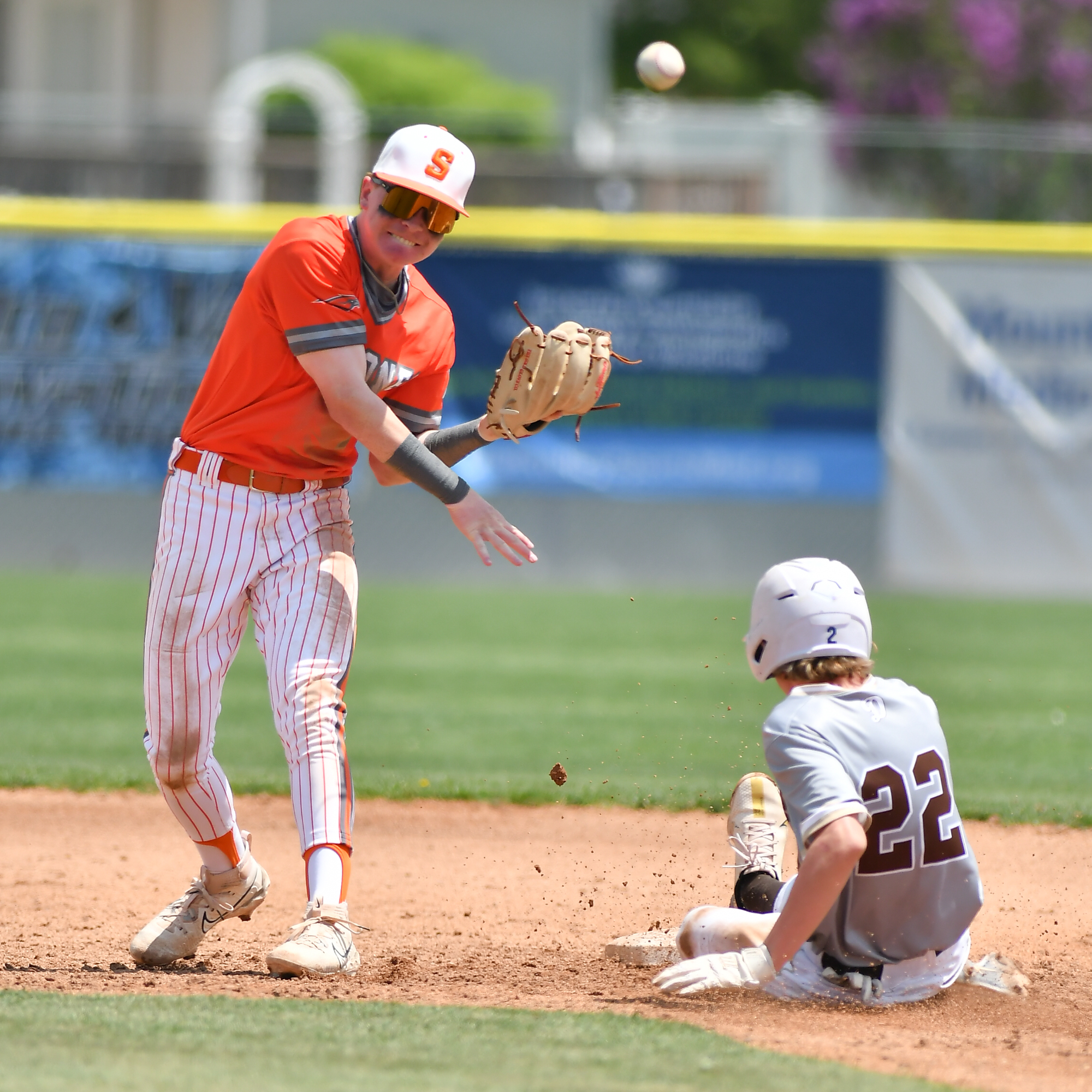 The No. 1 Skyridge baseball team scored six runs in the bottom of the first inning and then continued to battle a determined opponent but never trailed again on the way to a 9-7 victory over No. 5 Mountain Ridge (21-9) Thursday night at UVU.
The Falcons rapped out 15 hits to put together the runs they needed to move forward. Skyridge used four pitchers to keep arms fresh and save innings for the best-of-3 title series.
The Falcons (22-6-1) now advance to the 6A state championship series against a familiar Region 4 foe: No. 7 American Fork (17-11). The teams played their league series just two weeks ago to end the regular season. Skyridge won all three games, but they were all competitive.
The Falcons start their quest for the gold trophy Friday afternoon at 4 p.m. at UVU. The second game is set for Saturday at 11 a.m. If a tiebreaker is necessary, it would be later that day at 4:30 p.m.
For all the details and photos from the team's title run, check out the June 1 issue of the Lehi Free Press.