New pelvic health and wellness center opens near Main Street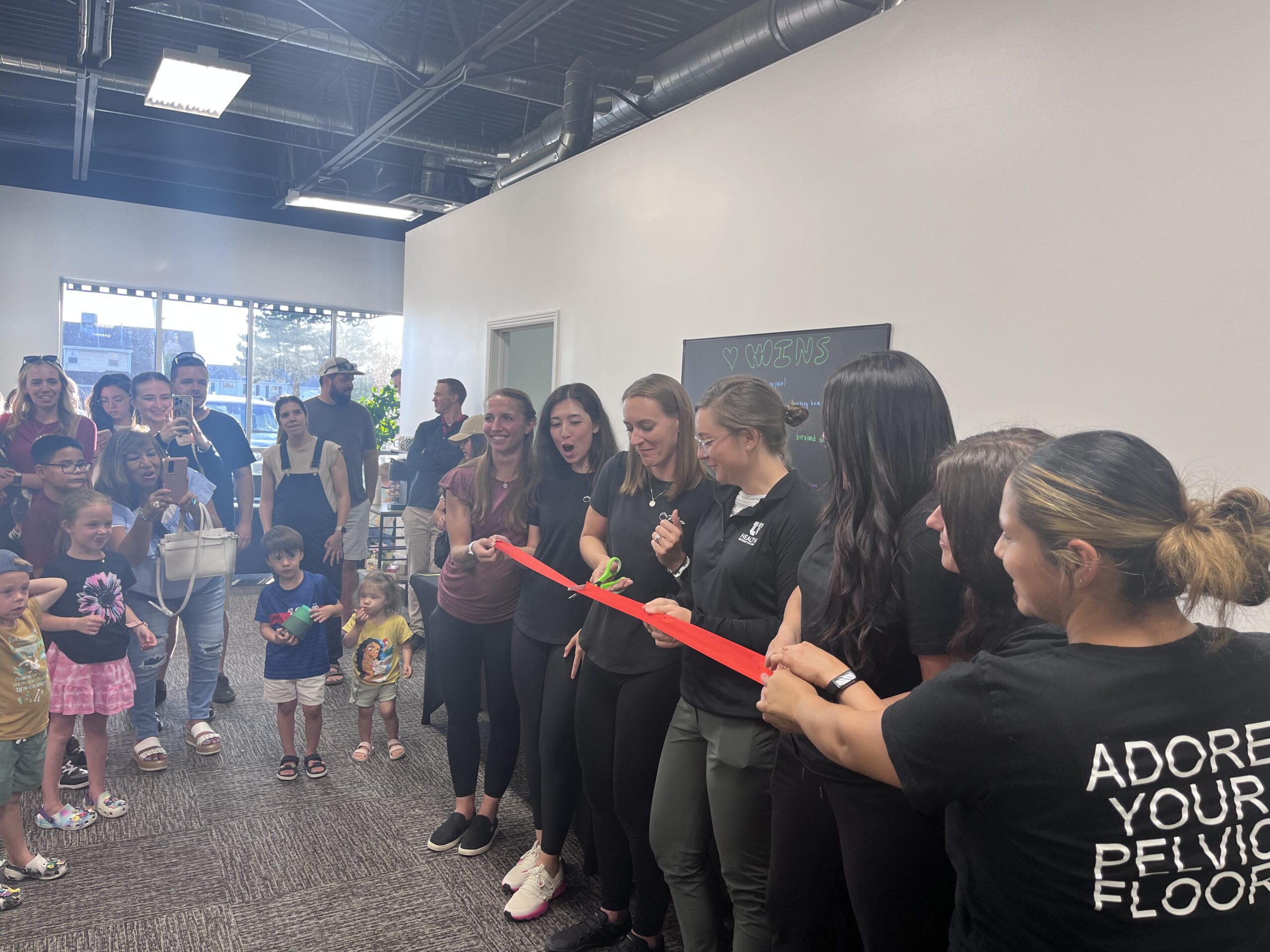 Brynn Carnesecca | Lehi Free Press 
Reborn, the new pelvic health center in Lehi, works by the motto "Changing the world one vagina at a time." While this may sound like an unusual goal, Dr. Betty DeLass (PT, DPT), owner and CEO of Reborn Pelvic Health & Wellness, a specialized pelvic floor physical therapy clinic, has always understood the importance of pelvic health and wellness. "I have been a physical therapist (PT) for 11 years and have always been interested in pelvic health," said DeLass. "I never had the opportunity to get into it because there was always someone else doing it …It wasn't my time, but I knew the time would come."
In 2018, DeLass had her first child, sparking her journey with pelvic health. DeLass was highly passionate about pelvic health, and her newfound symptoms of pelvic floor dysfunction only heightened this interest. DeLass' inconvenient and painful symptoms included incontinence, painful intercourse, prolapse, low back pain, sacroiliac (SI) joint pain, postpartum anxiety and depression. Despite DeLass's extensive knowledge as a physical therapist and her support system, she still felt the toll of her symptoms daily. "I realized that we need to do better for our birthing people, and we need to change the world," she said.
Amid the COVID-19 pandemic, DeLass had her second child. With the changes going on in the world, she felt inspired to join groups of people serving others. When DeLass' husband suggested starting her own business, she jumped at the chance.
In November 2020, DeLass filed for an LLC in their family home in Nebraska. A few months later, DeLass began seeing patients via a mobile business. Soon, the DeLass family decided to move their family and business to Utah. DeLass began sub-leasing from midwives in West Jordan that summer and, by the end of July 2022, took over the lease for a West Jordan location. Three weeks ago, Reborn opened a second location in Lehi, next to the Red Cross Blood Donation Center and across the street from the Lehi Roller Mills.
Pelvic health is a broad term that encompasses many different issues often associated with pregnancy, postpartum or general women's wellness. "When your pelvis is working correctly, you don't even know you have a pelvic floor," said DeLass. "When it's not working correctly, you might have embarrassment, fear or avoidance. This can lead women to avoid jumping on a trampoline with their kids or always feeling a need to have a bathroom nearby. It may also disrupt relationships because you don't want to be intimate. It can cause pain, leading to moodiness, depression and mental health issues. In manyaspects, pelvic health can affect work, leisure, family and community." DeLass compared pelvic health issues to mental health issues in that they are both hidden. "People can't see it, but you live it all day, every day. It is a constant thing that is there," said DeLass.
Reborn combines physical therapy, orthopedic physical therapy and pelvic physical therapy. "We look at people from a whole-body approach," explained DeLass. Reborn's therapists conduct an exterior exam from head to toe. While pelvic health is the focus, the spine, ribcage, breathing patterns and other factors are considered when progressing with treatment. Following the exterior exam, the therapists will conduct an internal pelvic exam. "It is similar to a midwife or an OB/GYN in the sense that it's an internal pelvic exam," said DeLass. "But it is completely different because there are no stirrups, no speculum, and we are looking through the lens of a PT. We look at the range of motion, strength, coordination, trigger points, scar tissue, pressure management, prolapse and endurance. We can piece everything together… to figure out whatever is going on."
Reborn treats numerous symptoms and conditions orthopedically and regarding the pelvic floor. Reborn treats prolapse, incontinence (leaking), diastases recti (abdominal separation), endometriosis, painful periods, constipation, hemorrhoids, low back pain, tailbone pain, SI joint pain, hip pain, pubic symphysis dysfunction (SPD), sciatica, birth prep, pregnancy/postpartum issues, return to exercise, running or sport and many other conditions. Every person is individually and uniquely treated. With options such as dry needling, cupping, instrument-assisted soft tissue mobilization, movement retraining, muscle activation, manual therapy techniques and visceral mobilization, every patient can get the help they need.
DeLass hopes that Reborn will improve the community in numerous ways. "It's going to be huge, absolutely huge," said DeLass. "If the women in our community are well taken care of… and can do what they want to do, when they want to do it, and how they want to do it, they are going to be able to serve better not only their families and kids but also their community, spouse, church and work. Women are going to be more whole, more healthy."
In addition to the therapy offered, Reborn also hosts community workshops about all things regarding the pelvic floor. These free events may include a dry needling demonstration, pelvic health and wellness information, and a Q&A. Details about these events can be found online or by contacting the office. Reborn also hosts private pelvic "Ladies Nights" for businesses, parties and private gatherings.
To book appointments or get more information about Reborn, call 801-216-3117. Reborn is next to Marion Medical at 310 N 850 E Suite D, Lehi, UT 84043.