Catching up with … College Gridders from Lehi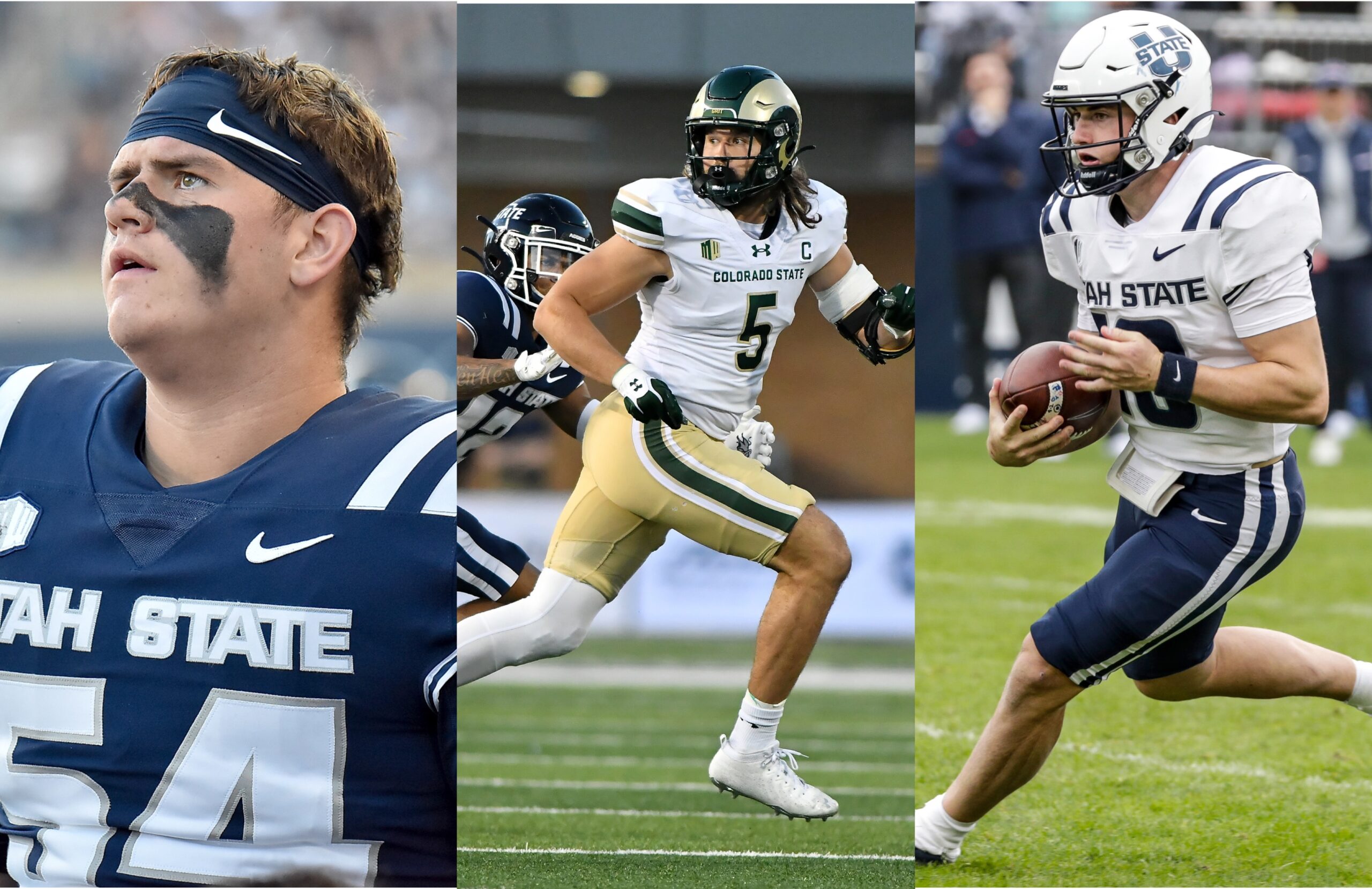 During the past few years, an unprecedented number of Lehi-area football players have earned opportunities to continue their careers at the next level and some of them are already making their marks on the programs at their chosen schools.
This past Saturday's clash between Colorado State and Utah State in Logan provided a glimpse of a few of them in a contest the Aggies won 44-24.
One player who wasn't on the field was former Skyridge standout McKay Hillstead. The freshman quarterback (5-foot-10, 185 lbs.) had already earned a starting role on the squad but missed last weekend's game after he suffered a concussion against UConn the week before.
So far this season, he has completed 52-of-90 throws for 730 yards with eight touchdowns. He is expected to return as the starter after he clears the concussion protocols. He's the son of David and Kara Hillstead.
A former opponent now part of his protection is redshirt freshman Teague Andersen, an offensive lineman (6-5, 295) and former Pioneer. Anderson has played in every contest so far this season. He's the son of Jason and Suni Andersen.
Also suiting up for USU is Skyridge graduate Ioholani Raass. The sophomore defensive end (6-2, 235) redshirted at UCLA in 2020 and played in eight games at Snow during the 2022 season. The son of John and Kailani Raass, he has appeared in three games for the Aggies so far.
There are several other Lehi-area grads on the USU roster who have yet to see any action during official games.
After spending three seasons at BYU and entering the transfer portal in 2022, junior tight end (6-5, 235) Dallin Holker has landed at CSU.
So far this year, Holker has played in all five contests for the Rams and has tallied 32 receptions for 412 yards and five touchdowns. The Lehi graduate is the son of Bob and Shantell Holker.
Also on the Rams roster is reigning 5A Player of the Year Jackson Brousseau, the two-time state champion quarterback (6-4, 220) from Lehi High School.
As a true freshman, he's officially No. 2 on the depth chart now and did mop-up duty against Utah Tech on Sept. 30. He's the son of Matt and Katie Brousseau.