Pointe Meadow Skate Park Location Approved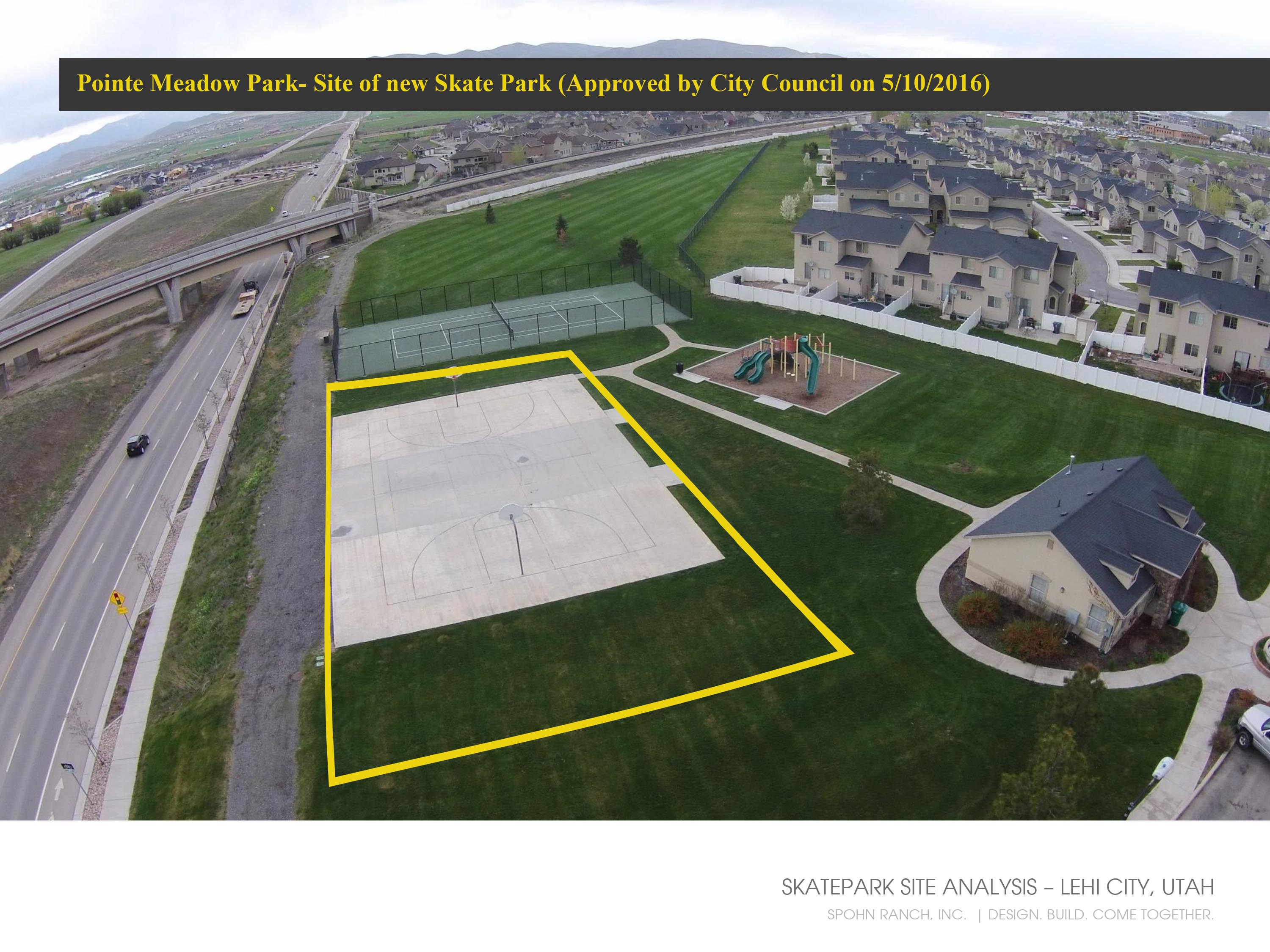 In the Lehi City Council meeting last week (May 10), the council approved the location for the new skate park to be built in Lehi. Four locations were considered by the council: Dry Creek Trail Park, Pointe Meadow, the Sports Park, and the Outdoor Pool. The decision was made by vote to approve the Pointe Meadow location, which is on 2100 N. 2000 W.
Many Lehi residents from the Dry Creek area expressed opposition about locating the park in their area during the public comment portion of the meeting. There were over a dozen people at the meeting representing the Dry Creek neighborhood.
City Council member Paul Hancock and others stressed the need to reach out to the community in the Pointe Meadow area to assure them that Lehi City will do all it can to show the nearby residents that the park will be an asset to their neighborhood.  No one from the Pointe Meadow spoke in opposition to the location choice.
According to the Lehi City skate park site packet, the park should be completed in the late fall of 2016. A Los Angeles based skate park development firm (Spohn Ranch) will complete the design and oversee the construction of the park, but local subcontractors will perform the actual construction work.