Obituaries: David Owen Rasmussen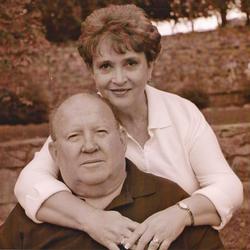 On August 20, 2016 our loving father, grandfather and great-grandfather, returned to his Heavenly Father. Born in Long Beach, CA on September 9th, 1942 to Clarence Wesley and Thelma Bernice Rasmussen, David was the 3rd of 9 children: Ronald (Kathy), Donna (Dave), Twin Brother—Dennis (Sandy), Mary (Nick), Jerry (Vicki), Milt (Cheryl), Boyd (Jetta), and Julyn (Ken).
David was raised in Lehi, attended and graduated from Lehi High School in 1960. After graduation, David attended BYU for two years. He then joined the army on February 9, 1962. He served for 3 years working as an Electrical Repair Helper and Nuclear Weapons Maintenance Specialist, and was honorably discharged as a SP-5 (T) E-5. He married and later divorced Connie Fugal who blessed him with his first son Kurt Hunter. David then married Judith Evans on October 9, 1970 and was sealed in the Provo LDS Temple on February 17, 1973. Together they raised seven children: Shane Rasmussen (Holli), Jeana Stubbs (Patrick), Rhett Rasmussen (Katie), Bryce Rasmussen (Kiri), Shauna Ziegler (Jay), Tonya Rasmussen (Craig), and Melissa Wetsel (Robert). He leaves a legacy of 34 grandchildren and 9 great-grandchildren.
Dad devoted his life to providing and taking care of his large family. Due to his love for aviation, he became an Air Traffic Controller for the FAA and served for 40 plus years at the Salt Lake Center. Dad also enjoyed various activities including racquetball, fishing, gardening and music which he shared with his children and grandchildren. He spent several years running the local racquetball tournaments in American Fork. Dad's love for gardening was shared with anyone who asked and he often provided family and neighbors the fruits of his labor. The neighbor kids referred to him as "The Corn Man".  He had a passion for serving others, and served faithfully in various church callings.
For the last few years he spent his time caring for his lovely wife before her passing. After suffering from a broken heart, dad was freed from his pain to join his wife and parents. Dad's influence and impact has been felt far and wide and will continue through his descendants. We love you, dad! May your wisdom and love be with us all, until we meet again.
Funeral service will be held at the LDS Stake Center Building, at 9626 North 6800 West in Highland, Utah on Saturday, August 27, 2016 at 12:00 p.m., followed by interment at the Lehi Cemetery. Viewings will be held at 10:30 a.m., prior to the service, and at Wing Mortuary, 118 E Main Street in Lehi, Utah on Friday, August 26, 2016 from 6:00 to 8:00 p.m.