Lehi Vintage Vignettes: A Neighbor's Kindness and Homemade Bread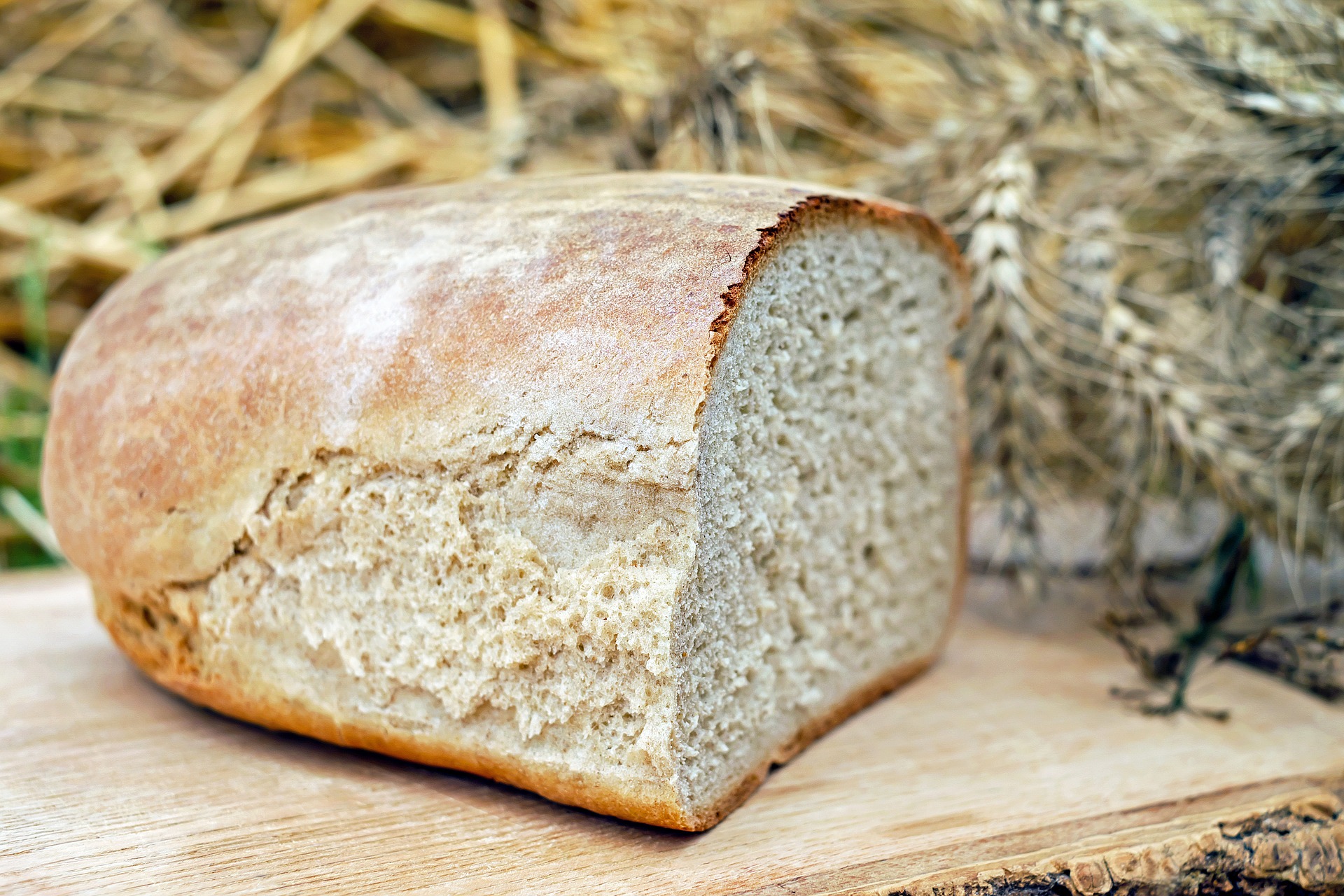 Every Saturday afternoon the smell of freshly baked bread drifted into our kitchen window and spread through the neighborhood drawing 'suddenly hungry' children to the quaint home of Harold Osborn. He lived in a log cabin behind the old Lehi 2nd ward church on Center Street. He was the building's custodian and had worked as a shoe repairman in his shop on Main Street. He was also a prospector and rock collector. Harold never married.
As a convert to the Church of Jesus Christ of Latter-day Saints, he came to America from New Zealand where he had served in the army in World War I.  He devoted his life to his church, his neighbors, and forays into the deserts of western Utah seeking precious stones such as turquoise, jasper, rose quartz, and gold.
Harold had found a few perfect arrowheads from the Shoshone, Paiute and Ute cultures that he regarded as treasures bestowed upon those who were lucky enough to find them after hundreds of years of "being lost." His arrowheads were framed and hung above his kitchen sink. He talked about the integrity of the Native Americans, their devotion to the balance of nature, and their use of available natural materials for subsistence.
Harold always dressed in green khaki pants and wore beige long sleeve shirts, rolled up in summer. He had a small fish pond near his cabin and let us to catch his gold fish…if we put them back. He always welcomed all neighbors and often had young people visit his humble log dwelling which consisted of one large room with a kitchen sink, cook stove and refrigerator on one wall and an iron frame bed in one back corner with a tiny framed-in bathroom sink and toilet in the other corner.
I thought it was the neatest log cabin I had ever seen. He had home-made framed pictures hanging on the walls containing the works of Frederick Remington and Charles Russell, cut out of magazines. In the middle of the room stood a hand-made pine table with four chairs that had been sanded and varnished, and a large galvanized copper tub full of kindling and wood for his stove. Sometimes in the winter, he burned coal. His stove was the only source of heat for his cabin.
Every Saturday he baked bread; at least six large loaves per batch. He always used fresh flour bought from the Lehi Roller Mills, and invited anyone who wanted a slice to come share the first hot loaf until it was gone. He used a wind-up timer that buzzed when the bread was done; loaves were baked in two separate batches of 'three each' in the oven compartment of his Monarch pioneer stove. He always cut the slices of warm bread thick, slathering real butter on every yummy offering for each neighborhood child.
Harold set aside one loaf for the church sacrament table, kept two loaves for his weekly meals and bestowed two loaves upon needy widows in the neighborhood. I went with him to help deliver the "gift loaves" on several occasions. We rode in his 1945 red Willys Jeep wagon. When we stopped, many of the needy ladies would greet us with big smiles as the bread, always wrapped in brown grocery bags, was offered to them. He didn't like a lavish "thank you" and never stayed long nor said much.
With some deliveries, we would take firewood along with the bread. "She's struggling," he would say, "and needs to keep those kids warm." I learned compassionate service, unconditional love, and generosity from Harold Osborn. He died in Salt Lake City at the age of 64, but his funeral was in Lehi. The memorial service was simple, brief, and poignant. His log home was quickly razed and turned into a parking lot, but I will never forget wonderful lessons of life from the kindness of Harold Osborn.