LFD Presents Lifesaver Award to Lehi Woman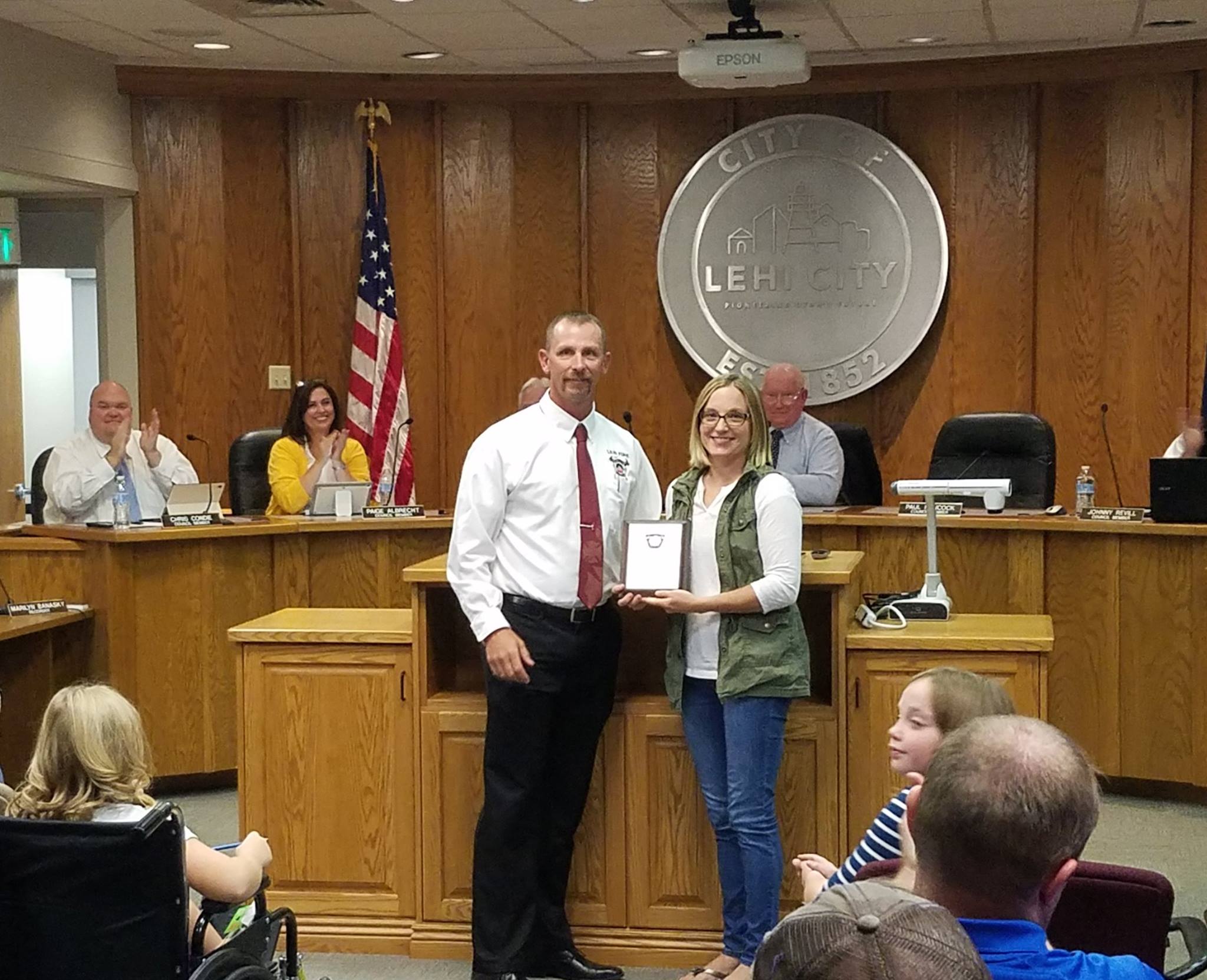 During the Lehi City Council meeting on Tuesday, September 27, Lehi Fire Department Chief Jeremy Craft presented Julie Donaldson with the Citizen Life Saver Award. Donaldson was at a local splash pad with her children when a nearby child went unconscious. Donaldson was trained in CPR and gave the child rescue breaths prior to EMS arrival. As EMS/Fire units arrived, the child had resumed normal function and began breathing.
At the meeting Donaldson was credited with saving the child's life. Chief Craft presented her with a plaque and she was thanked by all in attendance with a heartfelt round of applause.