LFD Open House a Blazing Success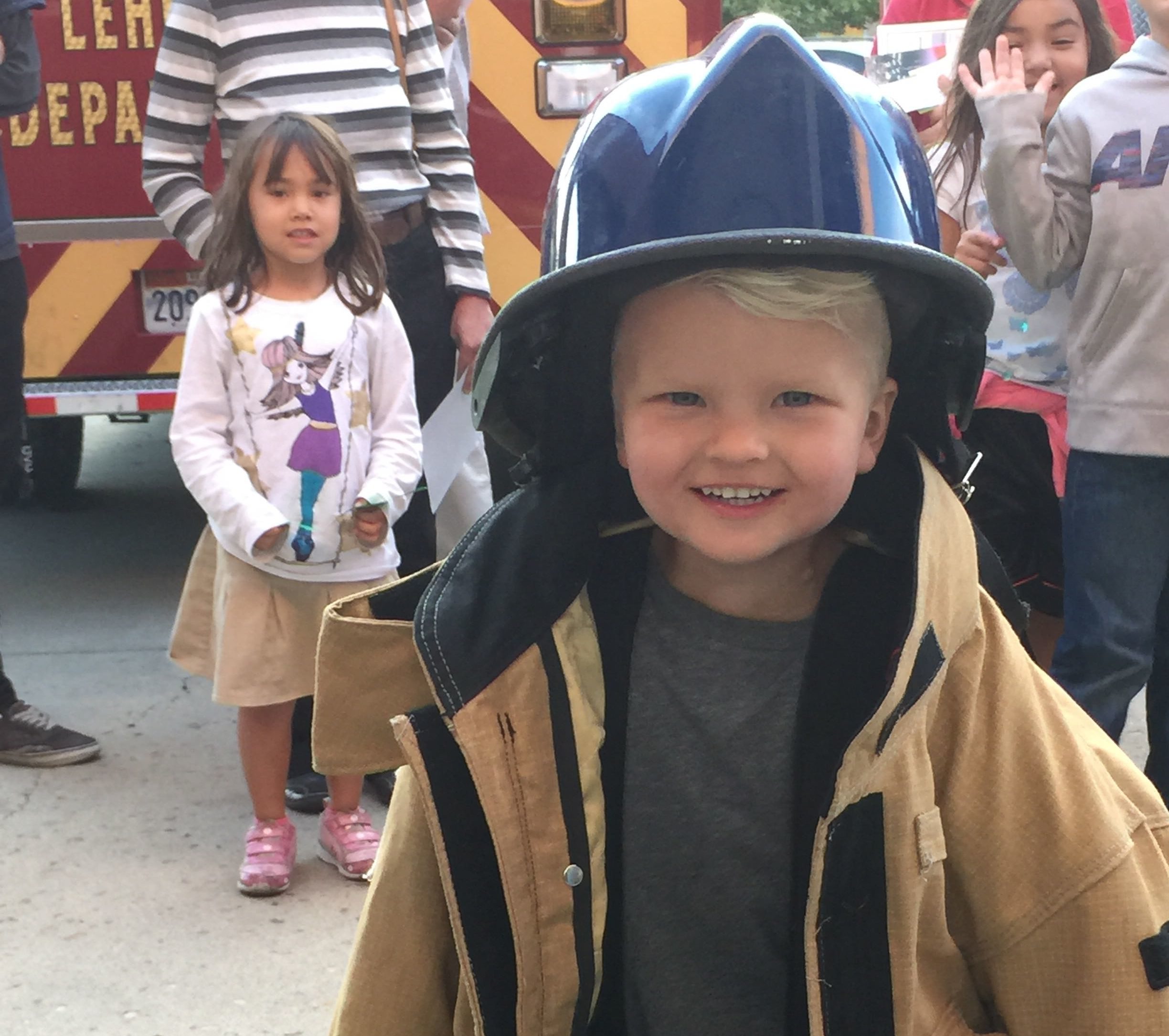 As part of Fire Prevention Week, the Lehi Fire Department hosted an Open House at Station 81 on Center Street. The event, only in its second year, was a huge success based on the ear to ear grins plastered across the faces of the participants.
"Last year we held the Open House up at Station 82 and we didn't do a very good job of advertising," said Fire Chief Jeremy Craft. "This year we may have found the formula for success—I think we had about 500 people come." Macey's Grocery Store provided hot dogs for the event and the firefighters were happy to cook the hot dogs and hand them out to the happy participants.
Cub Scout Leaders from Pack 1347 of the Jordan Willows 7th Ward brought the Wolf Den to learn about firefighting. The boys rolled hose, saw the engines and practiced how to aim at the bottom of flames to put a fire out. Although they weren't too talkative when asked questions by a stranger, it was clear that they were having a good time.
There were so many stations teaching about different aspects of fire safety that the participants had good one-on-one contact with the many firefighters working the event. The Utah State Fire Marshal's "Life Safety House" trailer was on scene as was a team of CERT volunteers to talk to participants about different aspects of fire safety. LFD is working on restoring a historic 1949 Seagrave Fire Truck and it was on display during the event.
Paramedic Brandon Howard said, "I wasn't expecting too much when we were briefed on this event, but the turnout is great and everybody seems to be having a good time."