Phillip Gray Retires from Civic Improvement Association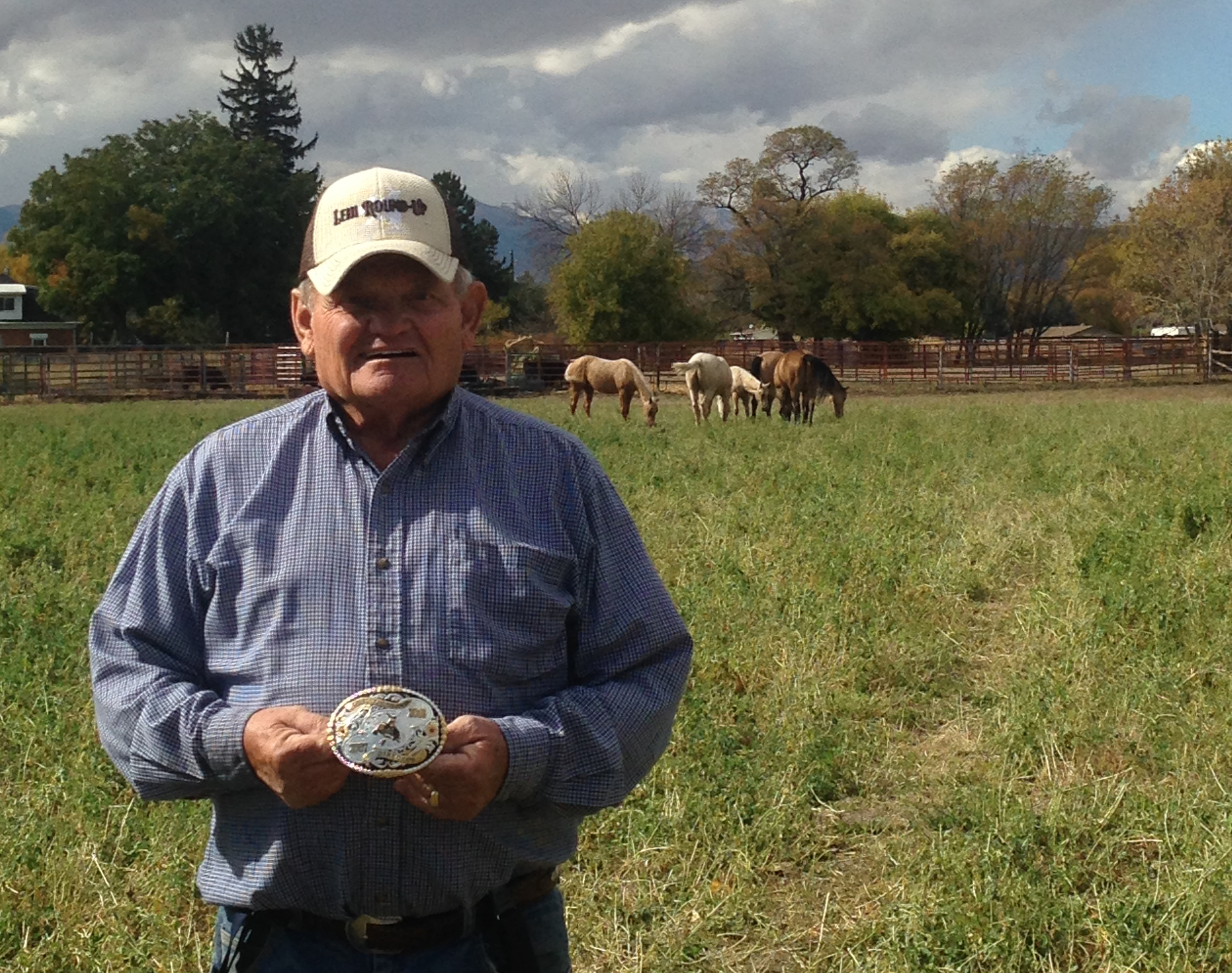 When Phillip Gray married Carol Snyder, a Lehi girl, they moved into a rural Lehi neighborhood where many of their neighbors raised children, gardens, and horses. Horse lovers themselves, they enjoyed Lehi's farming community life.
Gray worked as a molecular biologist in Salt Lake City. He started his career at the Veterans Administration Hospital before moving to the University of Utah Huntsman Center. He worked in cancer research, a profession he loves.
One day his neighbor and friend, LaVere Downs, asked him if he would like to volunteer with the Civic Improvement Association (CIA). The CIA is responsible for the famous Lehi Round-Up Rodeo. He accepted the invitation and has been an integral part of the organization for almost 35 years.
Gray's primary responsibility for many years was ticket sales for the event. He remembers buying a roll of tickets and selling from the roll. Not expecting to sell out, the committee sold more tickets than they had seats. It was decided to make all ticket sales "reserved seating." The tickets were numbered and sold at Reams. This system worked well for several years. When a computer became a staple in most homes, the tickets could be purchased online or at Reams or Kohler's. According to Gray, "Today most people buy their tickets online. Now tickets can be purchased year-round."
Gray has seen family reunions planned around the Round-Up Days celebration. Some families purchase 30-40 tickets at a time. It is a great time for people to get together. Some come from around the nation and even the world to attend the rodeo.
The rodeo grounds have been improved several times over the years. Profits made from the sale of tickets is re-invested in the rodeo facility or donated to community projects or causes the CIA deems important and worthy.
In 2007, Gray was named director of the CIA, a position he held until this year. He is grateful to have served with great leaders like LaVere Downs, Morrey Clark, George Tripp, Mike Southwick, and Stan Lewis.
Current CIA Director Stan Lewis said, "Phil and Carol have been a joy to serve with and are an asset to our community."
Gray's son, Jared, is following in his father's footsteps and has been named the director of the Eagle Mountain Pony Express Days Rodeo. He is continuing a family tradition that has brought great times and old-fashioned Western entertainment for thousands of rodeo fans.