Central Bank Celebrates 125 Years in Business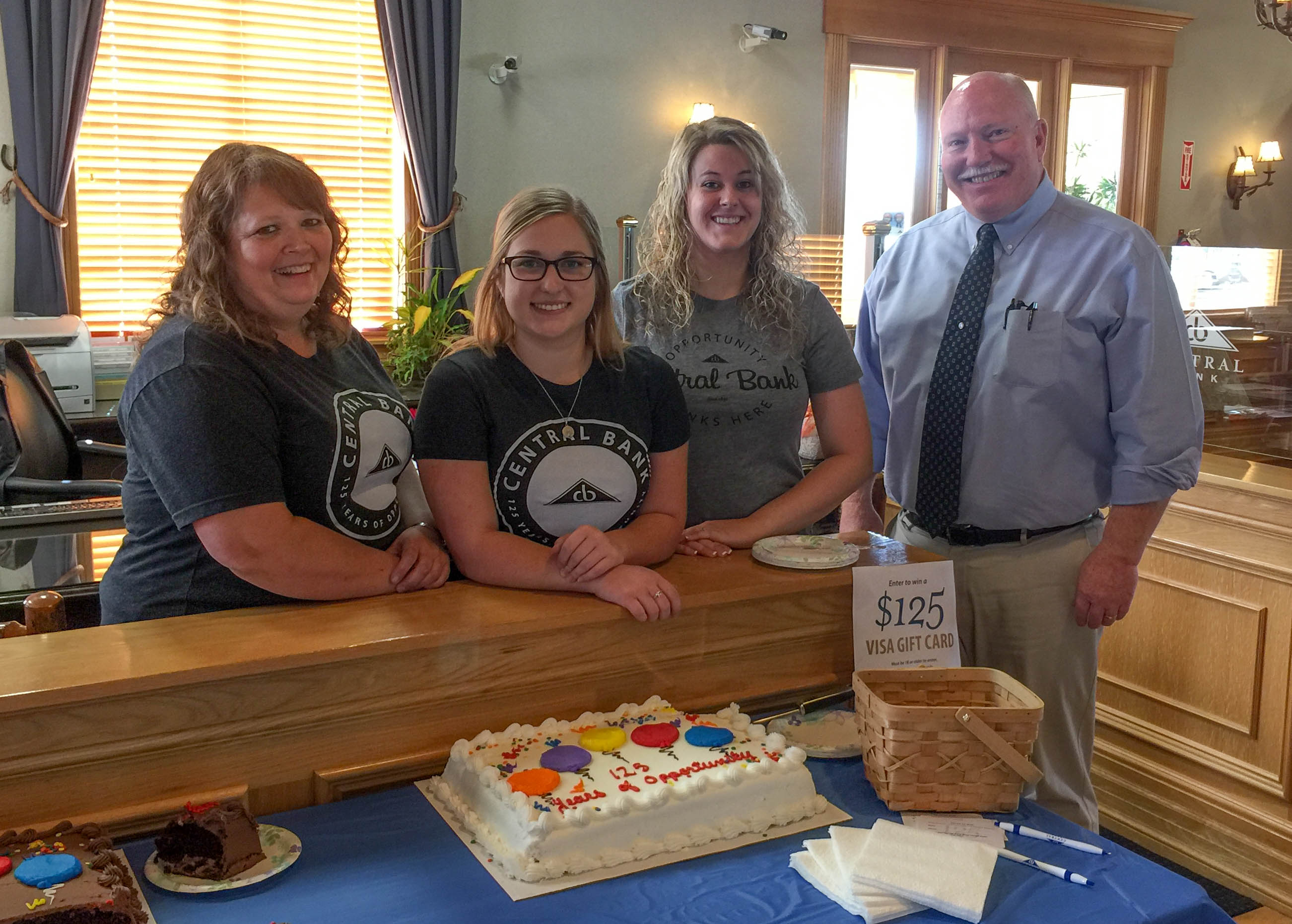 There aren't very many businesses who are able to stay in business for 125 years, but on Monday, Central Bank celebrated that milestone. The first branch was opened in Springville in 1891 and there are currently 10 offices across the Wasatch Front. Ground has already been purchased for the eleventh branch and it will be in north Lehi, just off the Timpanogos Highway.
Rick Norman has been the branch manager ever since Central Bank opened in Lehi in 2003.  Two other employees at the branch, Lynette Nielsen and Kelly Bond, have also been there since day one. Norman says that he had to add a full-time mortgage loan officer in the last year and will be changing another position from part-time to full-time in the near future because the branch is so busy.
Despite the relatively small size of Central Bank, it is fiscally sound. When other banks failed or required government bailouts during the last recession, Central Bank weathered the storm on their own. Norman indicated that the ability to make decisions at the local level where they really know their customers is vital to the health of the bank. Sometimes it takes some creativity to make things work and the relatively flat structure of Central Bank's hierarchy allows for those types of decisions.
"I just love working here," Norman said. "We have great employees at this branch who are able to make a difference in the customers' lives. It's a fun place to work."