Lehi Free Press Speaks Utah Issues with McMullin Campaign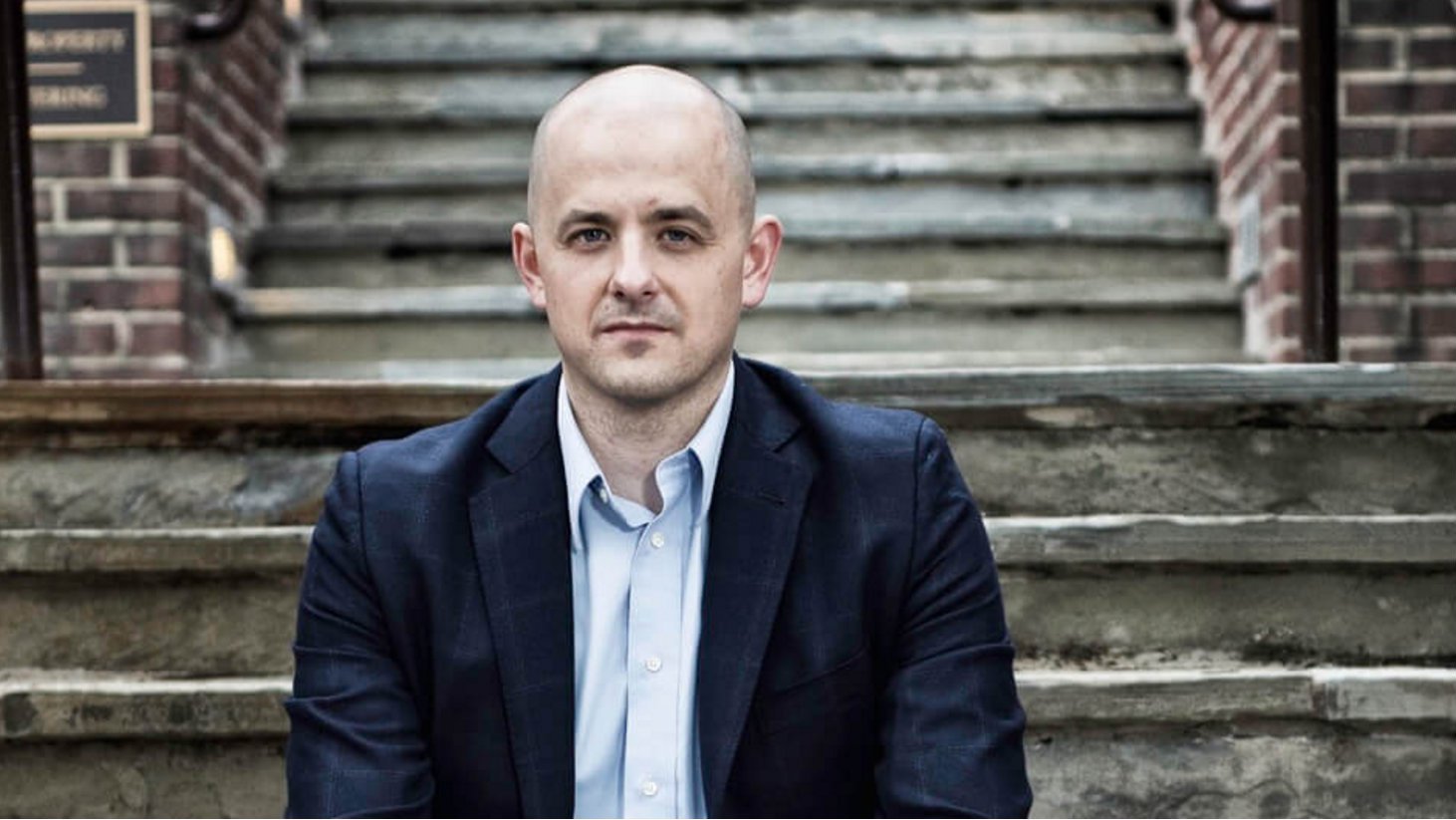 Evan McMullin and Mindy Finn are running for president and vice president of the United States of America. According to local polls, McMullin is nearly tied with Donald Trump in Utah.
The following is an interview by the Lehi Free Press with Joel Searby, campaign manager for Evan McMullin, the Independent candidate. The interview occurred on Friday, October 21, 2016 by publisher Sally F. Francom.
LFP: We have a few questions about Mr. McMullin that we haven't been able to glean from his official website. Is he a married man?
JS: He is not. His time in the CIA made that very difficult as he was completely undercover in the clandestine service. And so, he will tell you that one of his greatest aspirations after this election is done is to become a husband and a father.
LFP: And how old is Evan?
JS: He's 40 years old.
LFP: We know McMullin received his bachelor's degree at BYU and his MBA at Wharton (University of Pennsylvania). He was also in the CIA. Did he serve undercover internationally or domestically?
JS: He was based internationally and served in every continent, so that includes the Middle East, South Asia, North Africa. He also served in the CIA domestically.
LFP: Based on research that we have done, it looks like McMullin is presenting himself as a conservative alternative to Trump, who most believe is not a true conservative. If that's the case and if you would agree with that premise, how would McMullin approach the Syrian refugee problem knowing he is pro rule of law, pro securing the borders, but he's also compassionate toward immigrants based on his own family history? Knowing that immigrants and refugees do tax our infrastructure and would probably be in many cases accessing our entitlement programs, how does he square all that up?
JS: We are unequivocally in support of taking care the best we can in the most responsible way the most vulnerable in this world. McMullin has applauded Governor Herbert's stand on the refugee issue, not just as a governor, but as a person of faith and from Utah specifically. And Evan has done a lot of work with refugees.
Specifically, to your question or the stress on the system, there is a lot of misinformation out there about the total number of refugees, the kind of refugees we are accepting. I think that we must start with understanding what exactly is the impact and then dealing with it in a way that is both fiscally responsible and morally responsible as well.
And I don't think we can simply answer the question with one extreme or another, such as keeping everyone out because of some religious test, which we certainly reject, or just accepting everyone by the same token without any kind of understanding of the impact that it has on our economy. So, we support a responsible approach that needs to weigh both sides.
LFP: So, would you say in general that McMullin supports Syrian refugees entering the U.S. and welcoming them?
JS: Yes, we do.
SF: Okay, a question about Obamacare. We have seen financial problems now across the U.S. relating to Obamacare, its administration and functioning. What would McMullin do about Obamacare? Does he want to unravel it in some way?
JS: Our general stance on that is Obamacare must be repealed and replaced with a different system.
LFP: Obviously McMullin didn't start this campaign to lose. He feels like there's a path to the White House. How would the national election be won by McMullin? Right now, it looks like he's neck and neck with Trump in Utah, at least that's what we're seeing today. Is that what you're seeing?
JS: Yes, we've seen polls both tied and at least one where we're ahead by four points in Utah.
And listen, we understand how difficult this race is and how much of a longshot our taking the White House is, and we've been very honest about that from the beginning. What I would say is if Hillary Clinton continues to dominate Donald Trump in the electoral college, which she currently is doing, that that makes our goals very difficult because it must be very close to block both from getting 270 and send it to the House.
If this race tightens for any reason and we can land a state or a couple of states and send it to the House, we like our chances in the House. We think that we will be a common-sense consensus candidate that we can rally both Republicans who rejected Donald Trump to support Evan in the House and Democrats would see the reality that it's almost impossible that a Republican House will choose Hillary Clinton if it does go to the House. And so, we would create a coalition of Democrats and Republican states who rejected Trump. And we like our chances in the House.
LFP: It's going to be interesting to see how it plays out. What will McMullin do in the next seven to 10 days to ensure that he continues to do well in Utah and in adjoining states with large LDS populations or conservative populations who have rejected Trump?
JS: Yes, so we're in a different state almost every day and we're going to be doing many of the traditional things that you would expect out of the national campaign. We'll be holding events tonight in Draper, Utah, tomorrow in Boise, Monday in Jackson Hole, Wyoming, Tuesday in Denver, Wednesday back to Utah. And we're doing rallies and events and retail politicking. We also have a robust volunteer and on-the-ground effort that will be doing things like knocking on doors and attending events and making phone calls. We're also going to continue doing what's got us here, which is a very, very robust digital effort, primarily driven by Facebook and a very strong online organizing tool that we used that is making this thing happen.
LFP: Utah County has a lot of passionate and engaged voters, and one of the things we are most passionate about is education. Per McMullin's website, we know that he's pro vouchers, pro charter schools, pro home school, anti-union, pro merit pay and he's also against Common Core. How would he address the national teacher shortage? In Utah, we have a teacher shortage. If McMullin isn't saying he's in favor of increased teacher pay, how would he address that problem?
JS: Well I think the most important thing on education to start with is that he believes it's very, very important to empower the states and the localities to make the best decisions for education, in conjunction with the parents. It must start there. I think the first thing we would say about those specific policies is that, again, state and local entities should be empowered to make the right decisions. And if they think that there are certain things that they need to do to help address the teacher shortage in their area, then local leaders should address those issues.
More specifically, I think one of the things that you'll see across the board in Evan's policy is a real bent toward innovation and toward opening new opportunities for people to find new solutions to how we solve problems. And again, pairing that up with local control and strong parenteral involvement is the recipe for coming up with better ways to address the teacher shortage.
LFP: We would like to know what his stance is on Utah's Public Lands Initiative. There's been a lot of conversation in Utah about the Bears Ears Monument, about federal land in the State of Utah and about Utah's desire to have control over some of these federal lands. Does McMullin have a stand on that?
JS: Well, the big picture for his stance on federal land is that we have way too much land in the control of federal government, particularly in the West. There needs to be a better balance of lands that are in the control of state, local and private hands. The states and localities and private citizens know better than the federal government how best to manage the land that they live on and care for. And that is the most important principle that drives his approach on land management and federal lands specifically.
LFP: For Utah's conservative voters, what is McMullin's mantra for those who feel abandoned by their party? What is Evan's sound bite for those conservatives?
JS: Well, first and foremost that McMullin is the only conservative candidate in this race. Donald Trump is no conservative. Hillary Clinton certainly is not. And we believe it's time for a new conservative movement in this country. And so, we are building that and have built that. And it continues to grow. And it's time for conservatives all over the country to stand up and do what's right now and send a message to the leaders and to the voters of this country that we will not stand for anyone who will abandon the principles that we care about most deeply.