Lehi Fire Department Wins Chili Cook-Off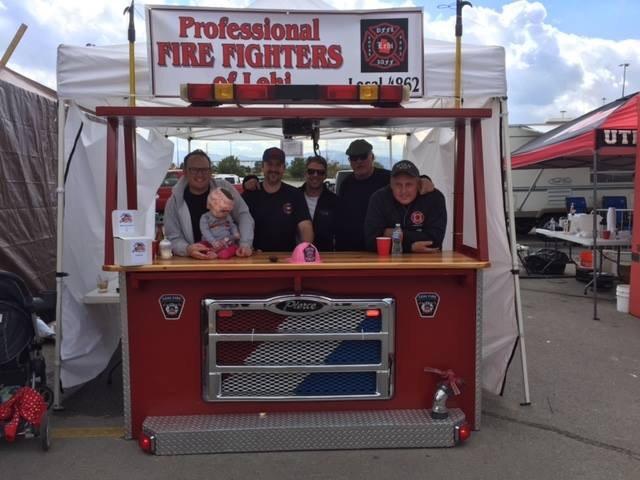 A team of firefighters from the Lehi Fire Department showed off their culinary skills on Saturday, September 24 in a competition held at the Southtowne Mall in Sandy. About 14 departments participated in the UDK sponsored event to raise money for children to attend burn camp each summer.
The chefs from Lehi included Trent Stanley, Kim Beck, Robert Stanley, Clark Clifford, and Kevin Beck. When asked about the winning recipe, Trent Stanley coyly danced around the issue saying, "It has a bit of spice, but it's not too hot. For the past couple of years we have made Blazing Hot Chili, but we tweaked the recipe this year." Lehi's chili won the "Judge's Choice" award for the best chili.
The competition benefits Camp Nah Nah Mah which is located in Millcreek Canyon. A five-day, four-night camp introduces children to the burn survivor community. Kids talk, play, and live with other survivors their age, fully supported by an experienced counseling staff. Firefighters from all over Utah serve as counselors at the camp. Activities such as canoeing, rock climbing, and archery give them a chance to build self-esteem and create lasting friendships.